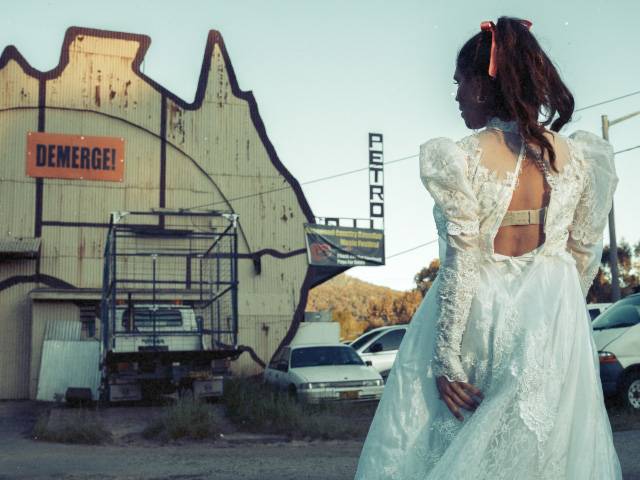 It's been another busy year for Fanny Lumsden. Amid the disruption of cancelling/rescheduling the majority of her Country Halls Tour, Paul Kelly NSW/QLD tour & festival slots, a forced break in the Northern Territory due to lockdown/border closures resulted in a very long round the country road trip back home (with caravan in tow) – all the while being heavily pregnant. Aside from this was the joy of winning 5 x Golden Guitars back in January, an AIR Award for Best Independent Country Album (fallow), the recent nomination of 'Dig' for CMT Video of the Year at the 2022 50th Golden Guitar Awards, along with Fanny's inclusion in ABC TV's two-part 'Going Country' documentary… and now a BABY to add to the excitement!

Capping the year off with another nod to her stunning album fallow, Fanny once more brings the characters to light in her videos - whether it's depicting the local mechanic, butcher, or Big Rig driving pregnant bride as seen in her new video for Tidy Town.

'Tidy Town is a song about the classic tale of 'don't be too quick to judge', and how cliches always seem to cloud our view of the truth, and although they have their place there is always more to the story. We wanted to capture this in the Tidy Town Clip, by almost making the visuals confusing. 38 weeks pregnant, in a wedding dress, driving a B Double is not really what you expect, but it really paints the picture of there clearly being more to the story, so you have to trust and go with it.'

'This tidy town it's got nothing to hide, but there's more than meets the eye'

Tidy Town was directed by Fanny Lumsden & Dan Stanley Freeman, with Cinematography & Editing by Sam Brumby. Produced by Red Dirt Road Productions, with Sam Taylor as Production Assistant, the video was filmed in the NSW Snowy Valleys. Fanny & the team were thrilled to feature more local hard-working businesses around the area who have had it tough through the fires, the 2 years of pandemic and 3x floods over the past 3 years.