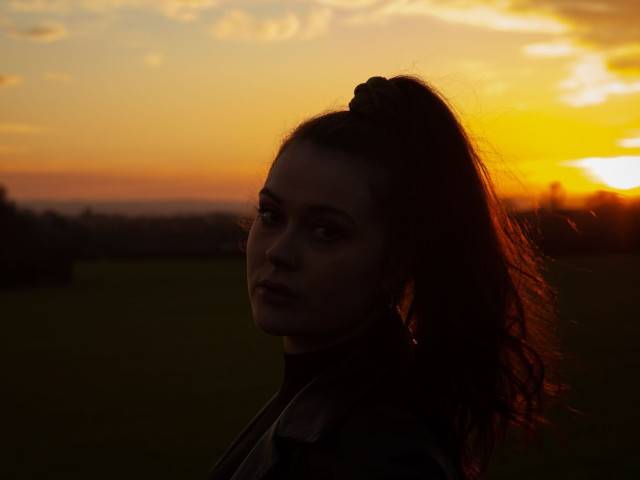 Oxford-born, English singer-songwriter Georgie O'Brien started music with an acoustic-only aura before hopping into a new era of electronic music in 2018. The spiritual artist often deep dives into emotional, catchy songwriting and has been noted for her memorable top lines. Her feature on Indigo Eye's 2020 global hit 'Jaded' maintains an ever-growing rate of streams, with 1.65 million on Spotify alone. Set to work with a lineup of producers this year, the 23-year-old has hinted at a line-up of unreleased music set for later this year.

O'Brien's debut tune 'Problems' intros itself with glossy keys, rainforest ambience and soft clicks washing the track in tranquil energy merged with a steady R&B tempo. Compared to the likes of Billie Eilish, O'Brien's crystal vocals naturally sit on a cloud of high frequencies, bringing an ethereal aura to 'Problems'.

Produced by friend and producer Indigo Eyes, delicate details like vinyl crackles and angelic ad-libs make this a tropical, sonic sunset to indulge in. 'When I was writing this with Jo (Indigo Eyes), everything fell into place pretty quickly; the instrumental track was so high-vibe; melodies were dropping out of the sky, haha, it was such a fluid writing session'.

The UK-born songstress sings 'complicated's usual, no there's nothing new to you, surface-level beautiful, something I already knew' touching on those doomed entanglements. 'Problems' narrates regaining power, rejecting late-night FaceTimes and recalling all the warning signs we sometimes choose to ignore.

'I know sometimes we don't listen to our gut and get entangled in situations we wish we hadn't, but there's always a lesson to be learnt. I just hope people feel something good when they listen to this or at least better than they did before' O'Brien shares. 'Problems' is out on all major music platforms.