Gold Coast-based music artist India Dupriez releases yet another spellbinding contemporary pop track, Pray. In only eighteen months the fast-rising young singer-songwriter has gone from winning eisteddfods to working with some of the most in-demand record producers in the world. With several impacting singles already to her credit, India is poised to enter the next phase of her burgeoning career with Pray.

Merging a rousing unyielding drum groove, immediate hooks, and a self-empowering lyric with an intimate, emotionally charged vocal performance, Pray features a timely, dual exploration of self and faith. Co-written with Rob Amoruso (The Rubens, Baker Boy), Pray elaborates upon India's previous work while reasserting her idiosyncratically deft vocal and writing skills. As India says about the new release, 'It's honest lyrically and open to interpretation but can also be heard casually as it easily covers a wide range of playlist and radio genres. It's timeless and has an open target audience. Bring more positive music to a newer generation.'

Courted by her current representation, Los Angeles based Symba Music Group, India has traversed the globe to write and record with some of the heavy hitters of the contemporary pop music scene including, Chizzy Stephens (Justin Bieber, Jennifer Lopez) and Kyle Moorman (Pink, Sheppard, Miley Cyrus, Ellie King). Pray is set to propel India Dupriez into the international spotlight, heralding the beginning of an undoubtedly stellar career for this exceptional Australian music artist.


Interview with India Dupriez
Question: How would you describe your music?

India Dupriez: Pop edge, pop, music for people who feel things !


Question: Can you tell us about your new song Pray?

India Dupriez: Pray is a song that is sung honestly and vulnerably. I wrote this song at my piano one day and in my deepest moment wanted to share what helped me heal so I can hopefully help someone else feeling the same way. Having faith is life, whether it's a 'God', a 'universe', or nothing at all, I want to start a conversation about it.


Question: Do you prefer performing live or recording?

India Dupriez: Performing live because you can feel the energy of the people but I love recording in the studio because I can manipulate my sound and create the best work in a relaxed environment.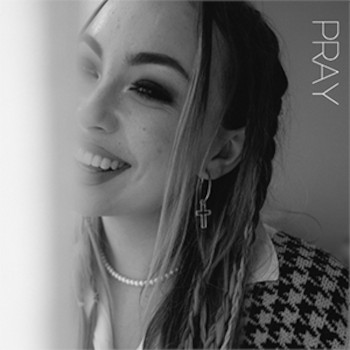 Question: What motivates you most when writing music?

India Dupriez: Anything and everything around me ! I am always writing


Question: Which music/artists are you currently listening to?

India Dupriez: Lolo Zouai, Billie Eilish, Aaliyah, Amy Winehouse.


Question: What or who was your inspiration to go into the music industry?

India Dupriez: I didn't actually have any, it started when I got a small role in a musical and I've been hooked ever since.


Question: If you could collaborate with another artist, who would it be?

India Dupriez: The Kid Laroi would be so cool! We are from similar areas.


Question: Tell us about your experience winning eisteddfods?

India Dupriez: Eisteddfods were always so much fun because we never took it too seriously and we just had fun with it.


Question: Was there a moment you contemplated throwing in the towel?

India Dupriez: There definitely has been but, for me, it's more important to make music that helps move people.


Question: What is the biggest challenge you have faced along the way to your musical success?

India Dupriez: Finding my sound and who I am.


Question: What has been your favourite part of becoming a music artist?

India Dupriez: The fact that my job is so cool and so much fun !


Question: What's a typical day like?

India Dupriez: It's different every day but I usually keep a mental note on what I need to cover that day, whether it be emails, interviews, writing. I always make sure to stay productive and get things done! A typical day will start with breakfast and a tv show and once I'm done its time for work!


Question: What's next, for you?

India Dupriez: My new song 'Pray' and a music video following :)


Question: Can you share your socials? (links please)

India Dupriez: Facebook
Triple J
Instagram


Interview by Gwen van Montfort