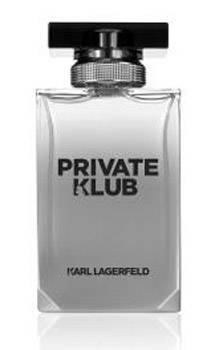 Karl Lagerfield Private Klub
Private Klub encapsulates the spirit of a joyous, vivacious, bacchanalian youth. The fragrances were inspired by the image of a young, sexy couple about town.

Private Klub for men features a woody, spicy fragrance. Lavender makes a reappearance but in a new, spicier and unexpected way, warmed with notes of cedar, vetiver and coumarin. An ode to night time and festivities, the Private Klub bottles are coated with silver for the men's and feature clean lines that evoke KARL LAGERFELD's ready-to-wear collections.

Available exclusive from Priceline.
100ml RRP $89