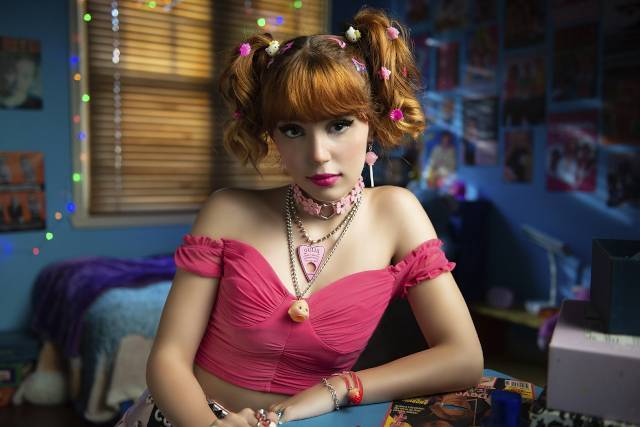 17 Year-old Mia Rodriguez is part of the new generation of pop stars. She creates quirky dark-pop music that spans the divide between alternative indie and melodic mainstream styles. Based in Sydney, Australia, she is inspired by a blend of all genres of music including K Pop, mainstream pop, and hip-hop, yet the newcomer has arrived at a style that is her very own, led by her distinctive vocals.
Her new single "Psycho" is an unapologetic well crafted dark pop song with fiery lyrics. Co-written by Mia and produced with Dave Hammer (Lime Cordiale, Thundamentals, Jeffe) has elements that put her in the same vein as Billie Eilish or CXLOE, GRAACE, Troye Sivan, Halsey and nails that perfect blend of alternative moody pop music.
As premiered on triple j last Sunday night, "Psycho" follows Mia's debut single "Emotion" which was released in December last year and has since exceeded over a million combined streams alone. This release gained the attention from the likes of triple j Unearthed and Billboard and industry media tipping her as an artist to watch in 2020.
Mia is an artist who truly understands her audience better than anyone else. She boasts over 2 million followers on Tik Tok, the new social media platform taking the world by storm. She also has a substantial fanbase across her Instagram (169,000 followers) and YouTube account (84,000) with fans gathering from all over the world. TikTok, Instagram, and YouTube are her playground where you'll find her making fun and addictive content for her fans to watch on the daily.