NYC's experimental electro maven, Mindchatter has released the entrancing video clip for his daring new single, Scared To Go Home.
Thought provoking, vulnerable and oozing effortless cool, Scared To Go Home bends genres and will lure listeners in with an intoxicating, chilled magnetism - an exciting release for fans of Jamie XX, LCD Soundsystem and Bonobo. "Scared To Go Home is about how lonely nightlife can feel," explains Mindchatter. "It was inspired by a night out in NYC at a trendy club with way too many people in it. Trying to connect with others through alcohol, strobe lights and aggressive music can be incredibly depressing at times. I've always wanted to capture that feeling because I think it's one we've all felt but rarely talk about."

Innovative and meticulous when it comes to his craft, Mindchatter, also known as Bryce Connolly, says he was unsure how fans would react to the song. "The track is quite different from what's out and it's more in the hip-hop/pop lane than I ever imagined myself in, but it's exciting for me to be in uncharted territory." And he needn't have any concern, as fans and industry are already lapping up this exciting new artist, and Scared To Go Home has already been added to a bunch of huge global playlists including Spotify's NMF and Chill Tracks, Amazon's Introducing Electronic and even made the cover of Tidal's Rising Electronic.

Created by digital artist Kay, the Roman-Greco-meets-Bauhaus-inspired visualiser is sure to mesmerise all that press play, and perfectly complements the track, celebrating Mindchatter's unique and deeply considered nature. "The video consists of looping animations meant to capture the message of the lyrics in an abstract way. One scene takes you through an endless room with figures dancing by themselves on walls and ceilings to convey a feeling of being trapped in a nightclub. There's also a lot of Roman statue imagery which is an extension of a visual motif I use in my release artwork and my stage graphics."

Fortunately the recent Covid19 uncertainty isn't affecting Mindchatter, and 2020 is set to be a bumper year with the singer / songwriter / producer still set to drop his debut album in a few months' time. "I'm used to spending a lot of time alone and inside, so my day to day hasn't changed as much as most people, and I haven't noticed much of an impact on my music yet. My creativity and rate at which I finish songs is always in flux because I'm constantly experimenting," insights Mindchatter.

Scared To Go Home is out now through Mind Of A Genius Records, the Los Angeles based label that launched the careers of Zhu, Gallant, THEY., Karnaval Blues, and Klangstof – all globally acclaimed, genre-redefining artists.


Interview with Mindchatter (Bryce Connolly)
Question: Can you tell us about your new Single 'Scared to go home'?

Bryce Connolly: It's a song about the lonely side of nightlife. A club or bar can be the most depressing place in the whole world sometimes when you're not on the same wavelength as the people around you. What's ironic is the song turned out to be kind of a party track as opposed to a ballad, which I never would have expected after writing the lyrics. I love the juxtaposition of the autotune vocals and trappy beat with the actual words… I've always found it refreshing to hear more melancholy lyrics on a song that you can dance to.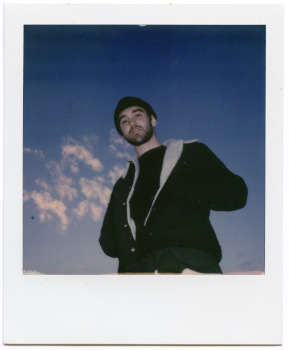 Question: Is there a particular message you hope listeners take from your music?

Bryce Connolly: I think the point of music is to relieve anxiety and make people feel less alone, so if my music does that then I'm happy.


Question: Do you prefer performing live or recording?

Bryce Connolly: I've only done a handful of shows but so far, I prefer the creation process. I've had a lot of fun performing but the stress and preparation can be overwhelming. The excitement that comes from stumbling onto something special while writing can be so intense that I doubt the stage can match it.


Question: If you could have anyone, in the world, attend a show, who would it be?

Bryce Connolly : My whole family - parents, brother, cousins.


Question: What or who was your inspiration to go into the music industry?

Bryce Connolly: As a teenager, I went to a lot of dance shows and fell in love with electronic music - I really wanted to be a DJ. Avicii, Solomon, Richie Hawtin were who I wanted to be. Slowly my aspirations evolved into a lot more than DJing.


Question: If you could collaborate with another artist, who would it be?

Bryce Connolly: I'm a huge fan of Radiohead, so Thom Yorke may be number one for me.


Question: How is it being an artist in NYC right now during Covid times?

Bryce Connolly: The city looks like 28 Days Later right now. I've spent basically my whole life here so it's surreal to see the streets empty like this. I'm just grateful that I can carry on working from home, not everyone has that luxury.


Question: Was there a moment you contemplated throwing in the towel?

Bryce Connolly: Luckily, I've never seriously considered it, but every artist goes through phases of doubt. At the very end of my time at Icon Collective, the music school I attended, I was so burned out from a year of obsessively working that I had a bit of a breakdown. It's not hard to convince yourself that your music sucks and you're wasting your time, especially when you haven't put anything out yet. Fortunately, I kept at it and now I really can't picture my life without music.


Question: What's a typical day like?

Bryce Connolly: Wake up late; meditate and journal; cook breakfast; practice piano/voice/guitar/ear training; exercise (sometimes); write music until late at night.


Question: What's next, for you?

Bryce Connolly: Lots more music to put out and shows to perform.


Question: Can you share your socials? (links please)

Bryce Connolly : Instagram
Facebook
Twitter


Interview by Gwen van Montfort