Melbourne based singer, songwriter and producer Montgomery today unveils her new single 'Close To Being Apart'. The alternative synth-pop offering sees Montgomery take the first steps of a sonic adventure that explores the forging of new relationships and letting go of the old.

Speaking of her new release, Montgomery says:

"I wrote 'Close To Being Apart' last year after moving house. There's a mix of emotion when you're packing up and moving on to a new place that holds no memories. I found myself reminiscing, holding on to sentiment, while another part of me was desperate to start a new chapter. 'Close To Being Apart' acknowledges that tension of wanting to move forward or change direction, while still clinging to old memories. Even those I'd proudly thought I'd already let go of."

'Close To Being Apart' was produced by Montgomery and Hamish Patrick. Mixing and mastering duties were carried out by Samuel K Sproull.

Montgomery sent the demo to Patrick during lockdown and the two worked back and forth over the following months, with Montgomery recording vocals from home. Once they were able to meet in person, the pair were able to complete the song within 2 days.


Interview with Montgomery
Question: How would you describe your music?

Montgomery: Pop music to cry to.


Question: Can you tell us about Close To Being Apart?

Montgomery: I wrote it just over a year ago while walking through my house singing to myself and the chorus came to me. It's funny to me now, knowing I planned to build on and change that chorus, but just kept it as is. That hook is a bit of a sarcastic stab at myself, acknowledging I was clinging to old memories when I thought I was moving forward, so I built the rest of the song around that feeling.


Question: Is there a particular message you hope listeners take from your music?

Montgomery: I'm not really trying to send a specific message. The music that inspires me most is that which helps me understand my own emotions so I hope my music can serve that same purpose to others.


Question: Do you prefer performing live or recording?

Montgomery: There's a vulnerability that I can tap into when recording as I do a lot of it on my own and I love the journey that takes me on. With performing live, I get to share that with others and you really do get a feeling of connection which is the rewarding side of making music. It gives it a selfless purpose so I wouldn't be able to choose which I prefer.


Question: Which is your favourite song to perform live and why?

Montgomery: Right now it's a tie between two. I showcased some new music in my last few shows and part of the reason why 'Close To Being Apart' is a single is because of how it's been received live. It's one of my more up-beat tracks with lots of momentum that begs you for a boogie. While another one I love to play live just as much is a slow jam called "Two Minds" so it's not always about the boogie.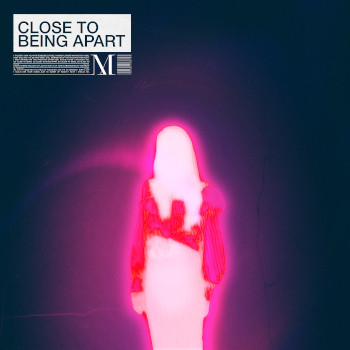 Question: What motivates you most when writing music?

Montgomery: My emotions haha.


Question: Which music/artists are you currently listening to?

Montgomery: The new records from Drug Store Romeos, Armlock, Joe Vann and Charles.


Question: What or who was your inspiration to go into the music industry?

Montgomery: I started playing piano at 6 years old because my older sister was learning. We had parents who both loved to play music but never pursued it so they were always very supporting and encouraging which I feel lucky to have had. Growing up I found inspiration in other female artists. A big one early on was Avril Lavigne. She was an example of huge success and I loved her story. She really inspired me to move from composing on piano to guitar. That phase passed once I found interest in synthesisers and I began to look up to artists like Lights, Grimes and Imogen Heap who were all proving it was possible to record and produce your own music which was something I was trying to navigate. I think we're all now very aware how important it is for young girls to see women in those male dominated roles. It really does have a big influence.


Question: If you could collaborate with another artist, who would it be?

Montgomery: Chromatics just officially broke up but if I tweet at them every day, maybe they'll do a reunion tour in support of a new single that I feature on? A girl can dream.


Question: Did you have any pre-conceived ideas about the music industry?

Montgomery: I did originally and that was that it's hard to get into but I think it's getting more accessible every day. With how big a part social media plays, the number of platforms you can share your music through, and the technology we have now that allows artists to record and release music without relying on the idea of landing a major label deal with a huge budget to do so, there is so much music out there now and it's so much more accessible for listeners to find. It feels like the Australian music scene is slowly becoming less of an insiders club.


Question: What has been your favourite part of becoming a music artist?

Montgomery: The friends I've met along the way.


Question: What's a typical day like?

Montgomery: At the moment I'm in lockdown and I've become very accustomed to a good sleep in but I try to wake up around 9am-10am and have a coffee while I plan what I need to do that day, either in bed or outside in the sun depending on the weather. Then I'll head out to the studio in my backyard bungalow, getting in about 50 steps on my pedometer in doing so. After locking myself away in there for hours I'll take my dog Billy for a walk at sunset where I either listen to what I've been working on to pick it apart, or something else to inspire me like recently I've been listening to the new album from Joe Vann which has been the best pairing for sunset walks. Then I usually end up back in the studio sometime after dinner and will most likely be there until the early hours, either because I'm recording vocals while the birds are asleep or I'm riding that 1am delirium into finishing a new song.


Question: What advice do you have for aspiring artists?

Montgomery: Make music you'd want to listen to, not what you think you "should" be making and just be honest in your reason for creative pursuit.


Question: What's next, for you?

Montgomery: I'm about to go brush my teeth but I also have an EP coming out soon and hopefully the state of the world will improve so we can all enjoy live music again as I'd love to tour!


Question: Can you share your socials? (links please)

Montgomery: Instagram
Facebook
Twitter


Interview by Gwen van Montfort