Phoebe Sinclair Sentiment Interview
Originally hailing from the shores of northern England, the now Brisbane based Phoebe Sinclair is officially marking her entry into the Australian music scene with the Friday August 12th release of her debut EP -Sentiment'.

Combining empowerment, honesty and a compelling pop aesthetic with the pulsing heavy influences of Sia, Adele and Ellie Goulding, -Sentiment' was produced by Caleb James and sees the 21 year old draw upon a diverse blend of 7 musicians and 12 different instruments.

Heavily reliant on her soulful vocals and self-described as emotional, instinctive and honest, Sinclair has already made a solid impact on both the Gold Coast & Brisbane scene and is now gearing up to take it to the rest of the country. Says Sinclair: 'I've grown up in a big family and kind of felt a little outspoken at times so being up on stage with everyone listening is an opportunity to say what I want without worrying too hard about the reaction." Catch her launching her debut EP along the east coast this August/September starting in Brisbane August 11 @ Empire Hotel with other dates TBC.

Watch Phoebe Sinclairs brand new clip for -This Isn't Love' here!



Interview with Phoebe Sinclair
Question: How would you describe your music?

Phoebe Sinclair: Describing my music has always been a challenge! I often call it ambient electronic pop, but feel the need to mention that I love breaking the rules. Even on the EP, the tracks are fairly widespread genre-wise, but there are common factors that they pretty much all share like; power vocals, lyrics that make you think and buckets and buckets of emotion.


Question: Where did the idea for Sentiment come from?

Phoebe Sinclair: The EP came together during my uni degree. I started writing the songs in my first couple years and by my final year I earned myself a mentor-ship with the incredible Caleb James, whom I met at Griffith University, and together we work-shopped a way for me to convey exactly what I wanted through the EP. Sentiment is my opportunity to voice opinions, reactions and self-indulgent feelings that I'd be too scared to say face to face. Choosing the songs came naturally; I knew I wanted This Isn't Love to be the opener so with that theme in mind, the rest of the songs sat well.


Question: Can you tell us about filming the This Isn't Love video clip?

Phoebe Sinclair: I shot the clip for This Isn't Love with local film buff Phillip Choi and his incredible team. It was so much fun! They had to do all sorts to me during the shoot, including blinding me with a projector for hours at a time, sitting me in layers and layers of smoke, and putting a leaf blower to my face... I can safely say that was the strangest thing I've done in quite some time. All this said, it was absolutely fab working with Phil, he was a visionary to plan with and amazing at executing exactly what I asked.


Question: How did it feel to hear your song played all over the airwaves?

Phoebe Sinclair: It was actually the most surreal moment for me. I know it's said a lot, but it truly was, I had this moment of realisation. I've been listening to my songs for quite a while now, so it's not weird if one comes on in my car or on my phone, but as I was listening to my music being played through my local radio station, the though hit me. People who have never heard my songs, much less heard of me, are listening right now. They might go home with my songs in their head, or be humming my melodies at work... It was just crazy.


Question: Did you have any pre-conceived ideas about the music industry?

Phoebe Sinclair: Before entering the industry I attended Griffith University's Bachelor of Popular Music, and they prepared me very well for the industry. I had the pre-conceived idea that it was going to be such hard work, and it is, but it's not impossible. If you've got enough passion and guts, and you put yourself out there good things will come.


Question: Do you write your own songs? What's your inspiration?

Phoebe Sinclair: Yes! I love writing; when choosing the songs for this EP there were about 10 we went through and culled gradually so write my own songs, on this EP I wrote This Isn't Love and I'll Be the One by myself, and cowrote sections of Mine with local artist Keelan Mak, and I'm Still Here with Caleb James. Writing tends to come from a very real place for me, I write from what I know and I think that's what allows me to perform the songs with such vigor. Honestly songwriting gives me an opportunity to say exactly what I want to say without interruptions or having to worry about hurt feelings.


Question: What music/artists do you listen to when you are not playing your own?

Phoebe Sinclair: I absolutely love Ellie Goulding, Broods and Sia, they've all had a massive impact on how I approach music making. I also adore Troye Sivan, Thelma Plum, and Chet Faker, I've been so inspired seeing what they've achieved from Australia.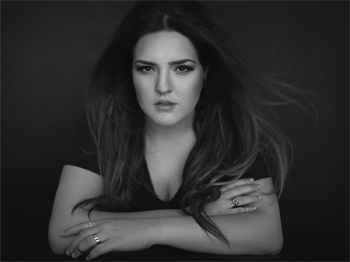 Question: What's next? Tour/Album/Single?

Phoebe Sinclair: Well, I'm looking to play a few more shows to celebrate the EP's release, but quite honestly I'm ready to get cracking with the next release! I'm super keen to get back in the studios and immerse myself in the music again, especially after such a long time working out all the business arrangements that go with it.


Question: Was there a moment you contemplated throwing in the towel?

Phoebe Sinclair: Sure, there are always moments that test you; but to throw in the towel completely never seemed like a viable option. After putting in so many hours and ferrying myself through moments of love, pain, stress, self doubt, self-realisation and complete fear, I just had to remind myself of the end goal. Making and performing music makes me feel a certain way that no other activity can make me feel. It is brilliant and for that reason, I always kept hold of the towel.


Question: Do you prefer performing live or recording?

Phoebe Sinclair: I absolutely love performing live! Being able to work with not only your own adrenaline, but with the energy of your band mates, and the audience looking on is a truly special thing. It's what makes every performance unique, you can play the same set time and time again, but how it feels will dependent heavily on the energy shared by everyone involved. In the studio I'm much less fun... I think I've probably scarred my poor engineer Liam Malby with my over-emotional reactions in the studio. These songs are all high intensity, high emotion songs and to perform them multiple times in a row becomes irrevocably draining, meaning I become a bit of a mess, but it's all worth it in the long run!


Question: What/who was your inspiration to go into the music industry?

Phoebe Sinclair: Well, I grew up in a musical family; the third of four musical children, to two musical parents, and honestly I have each of them to thank for helping me into the industry. We all sing, my eldest sister played shows for years, my second sister sang internationally in choirs and my younger brother already has a voice that can shake the walls. My parents brought us up to adore music and to share it with one another. The more I sang and wrote, the more I enjoyed it and much to my surprise, so did other people. Then it became my own ambition to go into the music industry and I am so glad I did.


Question: What is the biggest challenge you have faced along the way to your musical success?

Phoebe Sinclair: Challenges present themselves in the strangest ways I've found; things you would never consider to hinder musical success come into play and throw you right off. But I suppose, my biggest challenge so far has been overcoming my own criticism and artistic doubt. I love what I do, but every now and then a niggling feeling creeps in and says 'what if no one else cares?' I don't know if this will ever go away 100%, but I think that's okay because it both scares and empowers me. That's when I have to remind myself I don't have to feel delicate questioning whether my art is relevant, because I know how important music is to me and how necessary it is for everyone.


Question: What's a typical day like?

Phoebe Sinclair: A typical day; LOTS of emailing. Contacting bookers, venues, other artists, publicists and every other person in between, rehearsing, maybe a little song writing, checking out new music... then once it's time for the music making to start again it's rehearsing parts, refining songs, finding new instruments to make sounds on, demo-ing ideas in the studio, recording, and then emailing some more!


Question: What has been your favourite part of becoming a music artist?

Phoebe Sinclair: Being able to share my music with other people and see it make an impact has been incredible. I adore being on stage, so when you can see the audience enjoying you being up there too it's the most rewarding feeling. I love being able to go to work and sing and love every single second.


Question: If you could collaborate with another artist, who would it be?

Phoebe Sinclair: This one is so tough for me! There are so many artist's that have inspired me, that I'd kill to work with! I'd love to perform with Ellie Goulding, she is my favourite and her high energy live performance is just incredible! Honestly, I'd love to write with Troye Sivan and his team, he approaches lyrics with a certain delicacy that I love and I would just melt putting his skills and mine together to make music.


Question: Do you have a website fans can visit?

Phoebe Sinclair: Absolutely! My site is www.phoebesinclairmusic.com and is always up to date with what I'm doing and where I'm going to be! Add yourself to the mailing list and you'll be the first to know everything, AND you'll get a little thank you present from me.


Question: Can you tell us 5 things required for a happy healthy & enjoyable life?

Phoebe Sinclair: 1. Do what you love. If something is making you unhappy figure out what it is and get rid of it.
2. Don't worry about what other people think. The older I get the more I think people are pretty great. No one wants to see you fail, they're rooting for you.
3. Break out of your comfort zone every once in a while; it'll seem scary at first, but what great thing didn't start out a little scary?
4. Surround yourself with amazing people. Take a moment to appreciate the people around you; what they do for you, how they inspire you, why you keep them in your life.
5. Keep going. Resilience can be the most painstaking thing at times, but know that good things will come. This too shall pass.



60 Second Quiz
Full Name: Phoebe Sinclair
Nickname(s): Phoebs, Phe, P.B
Star Sign: Gemini
Favourite Food: Chocolate
Favourite Film: The Hunger Games (the 2nd one to be exact!)
Favourite Actor: Tatiana Maslany
Pet: 4 pups
Person You Would Most Like to Meet: Ellie Goulding (can you tell how much I like her?!)
Hobbies/Interests: Travelling, Baking, quoting TV shows (too often)
First Job: Coles check-out chick
Are you a Pub, Bar or Club kind: Bar
What Can You Never Leave Home Without: My phone
What is the first thing you think of when you wake up in the morning: Have I got time for ten more minutes?

Interview by Brooke Hunter