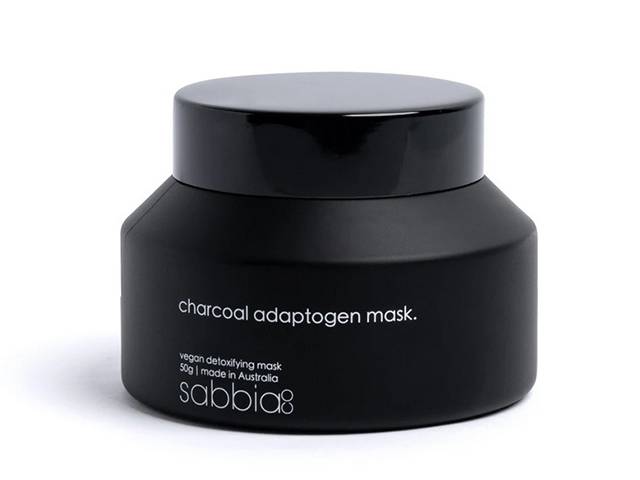 The Sabbia8 Charcoal Adaptogen Mask is your go-to mask to detoxify, brighten and purify problematic skin for GOOD.
Not only is this mask packed full of skin loving adaptogens, it has been formulated with a blend of ingredients that are ideal for breakouts and oily skin.
Reishi Extract - has potent anti bacterial and anti-viral effects. It assists in reducing skin puffiness, inflammation, wrinkels and free radical damage, while also promoting cell regeneration. Reishi is a staple in traditional Chinese medicine and is known as the herb of immortality.
Gotu Kola Extract - also known as centella, is rich in triternene saponins, a comopound that helps keep skin tighter and firmer and is also a great source of phytonutrients called flavonoids that act as antioxidants and fight off free radical damage. It also boosts the formation of collagen and skin tissue.
Coconut Charcoal - effectively cleanses the skin, unclogs pores, removes deeper impurities, and dead skin cells. It assists in creating smooth and even-toned skin. Activated Charcoal detoxifies the skin by drawing out bacteria, dirt, chemicals and other micro particles.
RRP: $49.99
Check out other conscious gifts

: