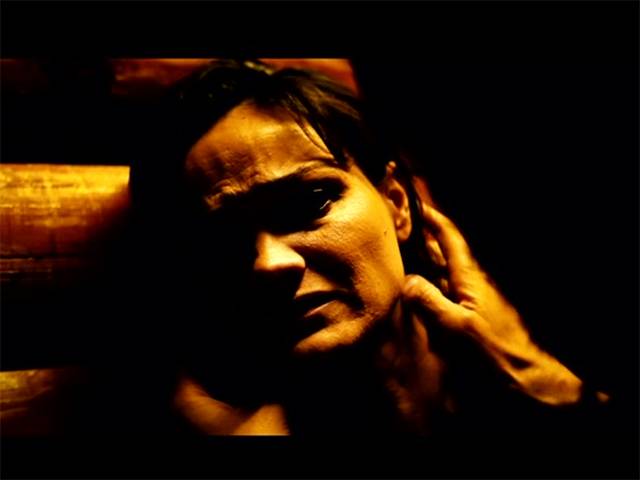 Sebastian is now streaming on Tubi and we have the trailer, poster, and synopsis. The crime-driven horror film in which a serial killer ravages a city stars horror icon Jamie Bernadette (I Spit on Your Grave: Deja Vu), Darius McCrary (Family Matters), Torrei Hart (Hollywould), and Luca Della Valle (Distant Vision). The supporting cast includes Clifton Powell (Ray), Cocoa Brown (9-1-1), Jermaine Hopkins (Lean on Me), Jayson Warner Smith (The Walking Dead), Tracey Graves (Super Turnt), Michael Emery (Station 19), and Jermel Howard (Luke Cage). The film is written and directed by Mann Robinson (Super Turnt).
Sebastian is already climbing Tubi's most-watched lists, having gone viral on social media the day of its release with opinion leaders in film openly praising the movie. Noted film producer Jan O'Connell (I Spit on Your Grave: Deja Vu) compared the film to the popular 1995 film "Se7en" and praised the entire cast and Director Mann Robinson in a tweet. Darius McCrary, who is also a producer on the film, says, "I am honored to have had the pleasure of working with my partner Torrei Hart and the brilliant cast she and Mann assembled. Sebastian is one small step for a brilliant independent filmmaker named Mann and one giant step for all his Mankind."
Director Mann Robinson stated, "It was an honor to work with true legends on this project. Felt like I was working with 7 acting instructors!" Jamie Bernadette commented about joining the cast, saying, "It was a no-brainer to accept the lead protagonist role of 'Irene' after I read the brilliant script by Mann Robinson and watched his excellent past directing work. Add to that a really strong cast of seasoned actors and an awesome producing team, and we have gold. They all made my job easy."
Synopsis:
Sebastian (Luca Della Valle), a reincarnated Christian martyr who is reborn every 60 years, goes on a pursuit to win the love of Irene (Jamie Bernadette), eliminating anyone who gets in his way.