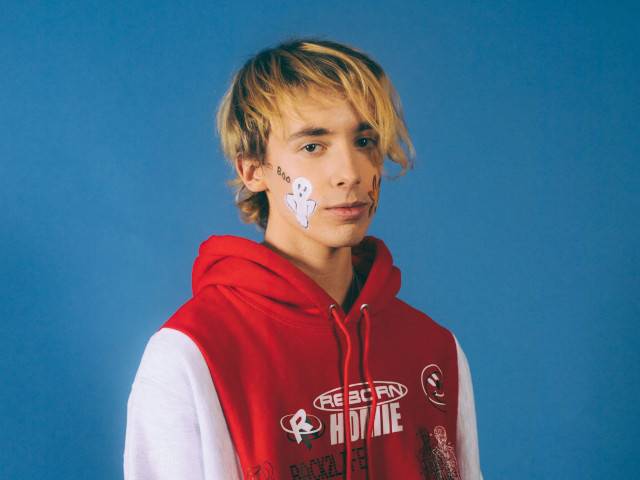 After delivering a slew of stunning singles throughout 2021, today will hyde releases his brilliant sophomore EP 'nothing ever changes.' on Pack Records. Described as "being on the verge of momentous mainstream success" by Beat Magazine, will's new EP is his most compelling work to date. Will has had a huge 2021 with five singles released as "chapters'' throughout the year, which saw the young songwriter dive head on into the depths of his mind. What results is a mature and captivating narrative story that only cements will's future in the Australian pop landscape and beyond.

On the EP will shares "When I released my first EP, 'with u in mind.', I felt like a lot of the stuff I was going through were issues I was still trying to process. It was a way of getting it out of my head & onto something external to me. This is the next chapter in my development as a human, which is to face into uncertainty, doubt, fear & shame to continue my growth."

This empathy and understanding is clear to see on this EP and is an example of the young artist finding his stride both musically and lyrically, creating a world of hope through the anguish and anxiety he and a lot of his peers feel today globally. The nostalgic opening to the EP 'nothing ever changes. (between us)' sets the tone for what's to come with a quiet whisper of "not wanting to give it up" mixed in with an ethereal sample of an early birthday song. Diving deep into vulnerability and introspection on songs 'fukced up.' and 'addicted.' the EPs lyrical themes touch on mood swings and putting up a strong front while "not wanting to let people down". Middle track 'obsessed.' is the danceable love song about "spending nights at your place listening to music till it's too late" and leads perfectly into tracks 'boy.' and 'our neighbors.' which display will's vulnerable, sensitive side and the need for meaningful connection in life. The closer on the EP 'when u need me.' takes the listener right back to where it began, only this time instead of a whisper, it's a triumphant call for acceptance and love which shows the journey that will has been on.

"Throughout the last 18 months in particular, I have had the hardest battle of my life so far." will states, "I felt like the most basic, grounding thing which had always been with me, my health, started to deteriorate. At that point I had two options: to give in or to get up & push into the unknown. You will find out the answer by listening through to the end of the EP. Long story short, life is worth living & the high moments have to be contrasted by lows to really know the difference."

This EP demonstrates the maturity of will as a songwriter and lyricist whilst he navigates the journey of his own life through struggles with mental health, understanding his own emotions and achieving self acceptance and love. The powerful calls for friendship and cries for acceptance that ripple throughout the EP is a raw emotional response everyone has gone through and is immediately present underneath the lush harmonies, anthemic choruses and quiet moments of vulnerability. With sounds and range reminiscent of global contemporaries like Dean Lewis to Rex Orange County to The Kid LAROI as well as calls to current KPOP stars Bang Chan and Eric Nam, will's music is destined for great success in global markets and yet you know that he's "just trying to leave the world a better place than when he found it".

Previously one half of producer duo SŸDE who achieved over 100m global streams and over 1 million monthly listeners, 22 year-old will hyde has already achieved some incredible success throughout his career to date having become a finalist of triple j Unearthed High in 2017. Now as a solo artist, will hyde has quickly made a name for himself as a rising talent with an ever growing fan base across both Australia and the United States. With a multitude of tastemakers already singing his praises, including the likes of triple j, Unearthed, Rolling Stone, Ones To Watch, Clash, NME, Wonderland, Tone Deaf, Pilerats, Beat Magazine, Bello Mag, Acid Stag, Something You Said, MTV, coupled with further industry support from Travis Mills, TikTok influencer The Masked Mortal, and Korean supergroup Stray Kids, the road ahead is full of opportunity for this bright young artist.