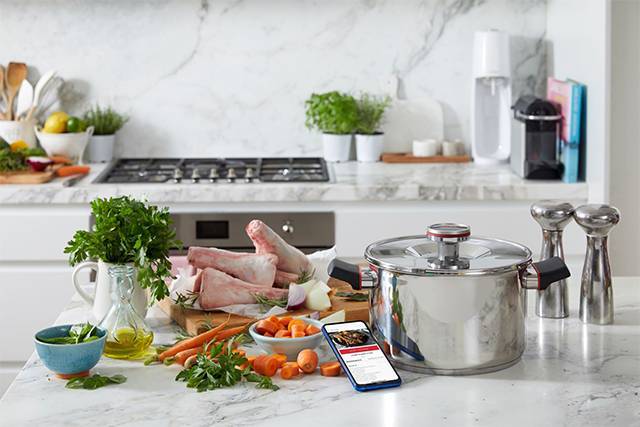 Home cooking just got a whole lot easier with Zega's intelligent, walk-away cookware. Designed by the team behind the Magic Bullet, Zega Intelligent Cookware features SmartControl technology which takes care of the cooking for you. Featuring a patented, double wall thermal insulated design and SmartControl technology, the clever cookware heats in minutes and continues to cook safely for hours off the stove. Simply turn on the stove, add your ingredients and when it reaches the required temperature, switch off the stove and walk away. The Zega app will notify you when your meal is ready.
Zega Intelligent Cookware comes with either a digital lid, featuring Bluetooth connectivity and LED screen, or an analogue lid featuring a bi-thermal thermometer.
It's smart, Bluetooth-enabled cookware which you pop on the stove, it heats up in minutes, then you take it off the stove and it keeps cooking on its own without gas or electricity. It then notifies you via the Zega app when your meal is ready.
Zega Intelligent Cookware
RRP: $299
Available from www.zega.com.au