Dance Academy Books
If you thought dance school was all pink tutus and pointe shoes you're dead wrong!

Fifteen-year-old Tara Webster has grown up on a farm in outback Australia and has dreamt of being a dancer ever since she was a little girl. When she makes it into the National Academy of Dance - the best school in the country - she is sure her life is about to be spectacular.

What Tara doesn't realise is how far behind she is in her training, and that there's a whole lot more to surviving the Academy than just dancing...

Follow Tara and her friends - Kat, Abigail, Sammy and Christian - in this five book ABC TV tie-in as they experience the highs and the lows of life at the Academy and battle themselves and their fellow dancers in their quest to succeed.

Dance Academy is the exhilarating new drama for anyone, anywhere, who's ever had a dream.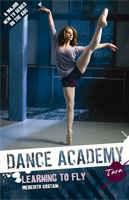 Dance Academy: Tara: Learning to Fly
Author: Meredith Costain
ISBN: 9780733328947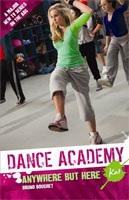 Dance Academy: Kat: Anywhere But Here
Author: Meredith Costain
ISBN: 9780733328954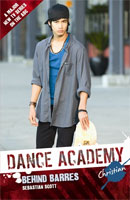 Dance Academy: Christian: Behind Barres
Author: Sebastian Scott
ISBN: 9780733328978


Dance Academy: Abigail: Through the Looking Glass
Author: Rachel Elliot
ISBN: 9780733328961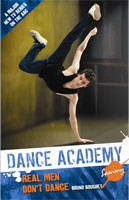 Dance Academy: Sammy: Real Men Don't Dance
Author: Bruno Bouchet
ISBN: 9780733328794









Dance Academy Books
ABC Books
Price: $12.99