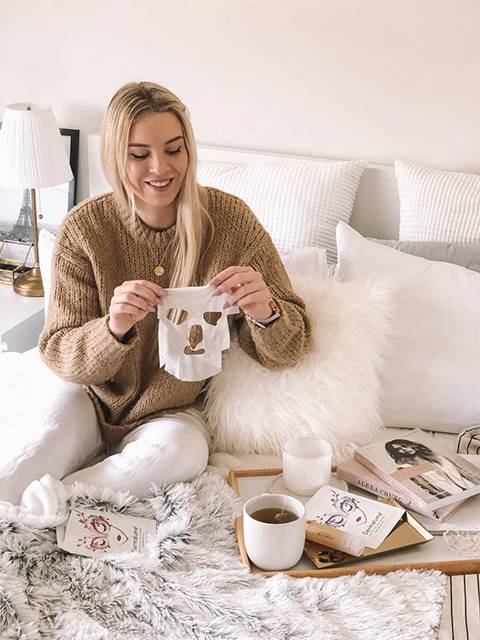 Luminous Face Kit
Included in the kit: 1 x Hydration, Deep Hydro Sheet Mask to immediately hydrate dry skin due to lack of moisture. 1 x Bright, Brightening Sheet Mask to help to fade pigmentations, brighten up your skin. 1 x Age-Defy, Age Less Sheet Mask to improve and prevent skin's premature aging. 1 x Calm, Gentle Soothing Sheet Mask to helps soothing, calming, detoxify and protect skin from pollution.

How to use?
1. Unfold the sheet mask and place it on your face aligning the holes to your eyes, nose, and mouth.
2. Sit back and relax for 10-15 minutes. 3. Peel off the mask and discard.

Avoid areas near the eyes. If product does enter the eye(s) wash thoroughly with water.
Discontinue use immediately if any irritation appears. For external use only. Keep out of reach of children. Store below 25'C.

Fluorescent Brightener-Free, Alcohol-Free, Silicone-Free, Pregnancy Safe.
Dermalume Luminous Face Kit
RRP$28.00

Review: Be careful when opening the mask package, as the mask is saturated. A little hard to pull apart as mask is thin, but easy to shape to your face and not oversized like some. Needs the full 15 minutes to dry out but doesn't harden. Rinse off face for a clean fresh feeling. It's also a good idea to apply moisturiser after you rinse to lock in the nutrients. Was suitable for sensitive skin like mine.