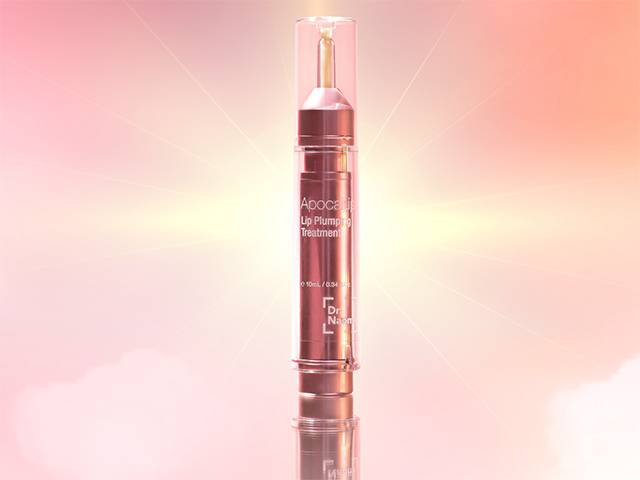 ApocaLips, a revolutionary lip plumping treatment that acts as an alternative and addition to injectables.
There's no gimmicks, instead ApocaLips uses revolutionary technology in combination with leading ingredients to bring you a lip treatment worth pouting over. Pushed to the limits, the ApocaLips formula is a powerful & effective lip volumising complex including specialised Hyaluronic Acid Filling Spheres and Capsicum extract instantly hydrate and plump lips, while high-techpeptides like Volu-Liposome and a Beta-Glucan Complex improve long term lip condition.
This liquid elixir doubles down to smooth lines and creases, conditioning, softening and brightening your delicate skin for more youthful looking lips. It's as extra as you'd expect, and you may experience an intense tingling lasting up to 20 minutes (so you know those actives are getting to work!).
A fusion of potent extracts including Vitamin E, Shea Butter, Cucumber Oil, Niacinamide, Centella Asiatica, Snow Mushroom and Kangaroo Paw deeply nourish and support essential lip hydration.
Dr Naomi Skin Apocalips
RRP: $89.00