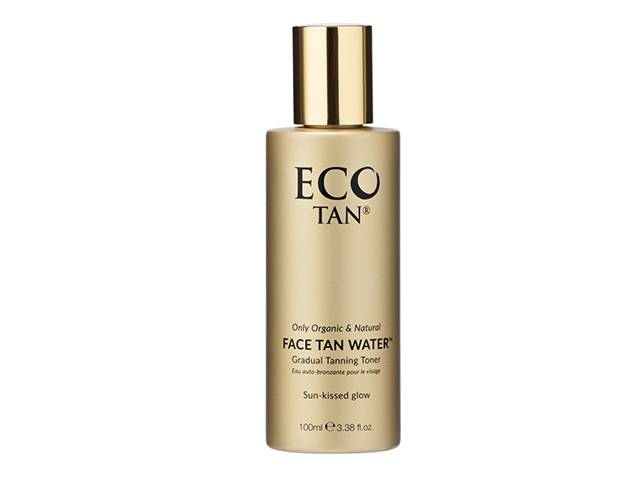 Eco Tan Face Tan Water is a gradual liquid tanning toner. This organic self-tan is designed for the face, neck and décolletage. Face Tan Water builds to a youthful glow and reduces the need to wear foundation. This face tanner uses only certified organic ingredients, is all natural, vegan and cruelty free. Apply Face Tan water 2–3 times per week for a sun safe, year round glow.
The non comedogenic formula uses hyaluronic acid and is lightweight. Meaning, it will lock in moisture and hydrate the skin without a greasy finish. Suited to all skin tones, this gentle formula even works on rosacea, eczema and acne prone skin. Eco Tan Face Tan Water won Gold in the 2016 UK Pure Beauty Awards as the 'Best New Sun Care and Tanning Product'. And it was the Winner in the 'Natural Tanning' category in the 2017 Janey Loves Platinum Award.
Key Features
Suitable for all skin tones

For best result leave on for 8 hours

Anti ageing and anti acne formulation

Even complexion and brighten skin tone

Vitamin C promotes the appearance of younger looking skin

Builds with application to deliver a gorgeous and believable sun kissed glow

This revolutionary formulation contains no artificial colourants or orange dyes
Eco Tan Face Water
RRP: $39.95
Review: Think this is my favourite beauty tip/hack that I've been doing for years. Gradual tanner on the face reduces the need to wear foundation, and gives you the glow with out the makeup build up and smudge.