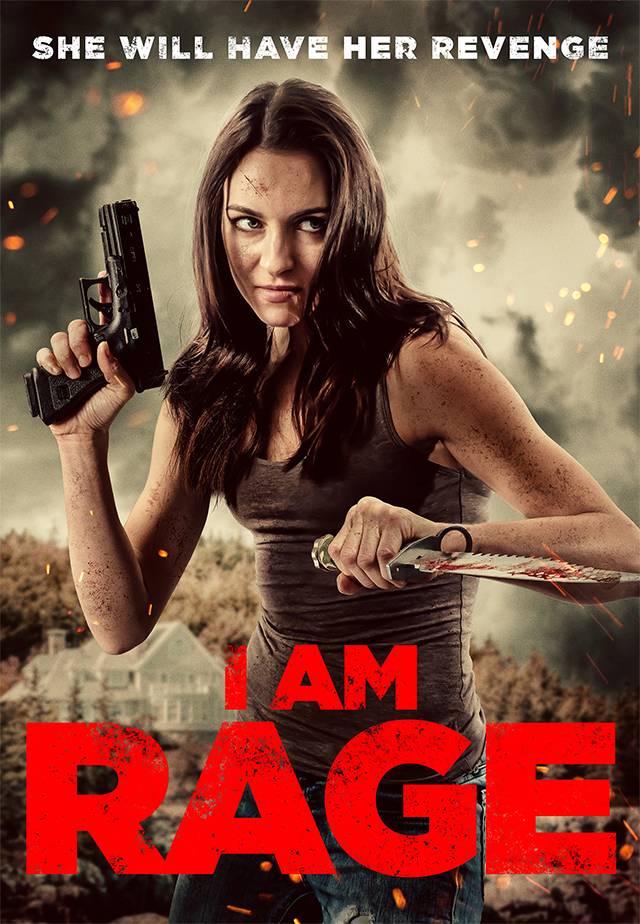 I Am Rage, a sweat-inducing new revenge thriller film from the team behind popular action title Army of One (2020), has been acquired by Uncork'd Entertainment for a digital and DVD release this summer.
The film stars multi award-winning actress Hannaj Bang Bendz, best known for her turns in acclaimed British films such as The Man Up The Stairs and Glamour, headlines the film. David Ryan Keith, who previously collaborated with Uncork'd on The Redwood Massacre series of films, directs from a script he co-wrote with Stephen Durham (Army of One).
Erin's idyllic countryside trip turns to terror when a sinister blood cult abducts her. But they made a grave mistake, her abductors soon learn the painful consequences of crossing someone with severe anger issues.
"An action extravaganza with brilliantly choreographed action and fight sequences and a terrific performance by Hannaj Bang Bendz, I Am Rage is likely to be added to many watchlists this summer. If you enjoy similar-themed titles John Wick, Atomic Blonde and Uncork'd's Army of One, it's a must-watch.", said Keith Leopard, President Uncork'd Entertainment.
I Am Rage will release on Digital and DVD August 1, 2023.