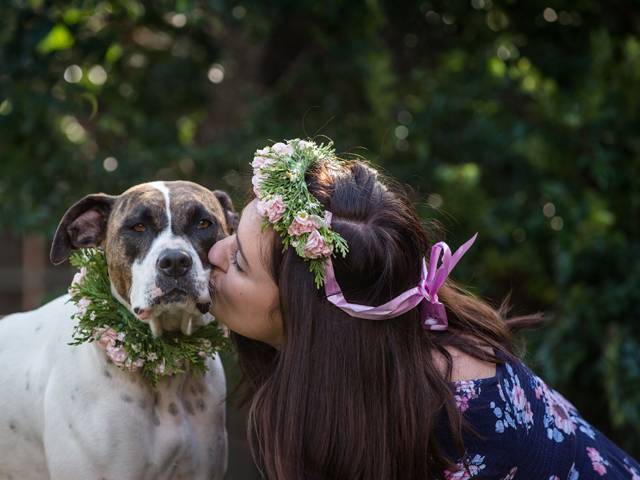 While it may feel like every day is dog day, August 26 is officially International Day of the Dog and the perfect chance to celebrate pooches.

From incredible working and service dogs to family pets providing us with unconditional love and health benefits, dogs do a lot of good in the world. Yet every year approximately 100,000 dogs are left unclaimed in Australian pounds.

While our pooches at home may be pampered every day, there are thousands of dogs still in need of a loving home and support.

International Dog Day is the perfect time to give back and help the not-so-fortunate pets still looking for their forever home.

PETstock has collated all the ways you can help humans' best friend this August 26.

Adopt
If you've been considering getting a furry friend of your own, why not consider adoption. Rescue pets are filled with unlimited love, affection and gratitude for their new homes and are eager to become part of a loving pack. Plus, rescue groups will give you an overview of the animal's behaviour and personality, so you know exactly what you're going to get and find a pet suited to your lifestyle.

Foster
Circumstances not quite right to take on the responsibility of owning a dog? There are plenty of dogs in desperate need of foster carers.

Rather than remaining in shelters, foster care provides a loving home environment for rescue pets while they wait for their forever home. It's an incredibly rewarding experience and the perfect way to help if you can't take on a full-time pet.

Volunteer
Unable to have a pet in the house? Get your fix of doggy cuddles and playtime by volunteering at your local shelter. Rescue groups are often small, grassroots organisations that depend on the generosity of volunteers.

Rescue groups are in desperate need of volunteers to help clean, feed, exercise and socialise with the animals.

Donate
Thanks to the incredible support of both customers and suppliers, PETstock's charity foundation PETstock Assist has donated well over $2 million to charities who are making a difference to the lives of pets and families. The charity work includes supporting rescue groups, fundraising for Guide Dogs Australia, organising national food drives, providing discounted vet care and in-store adoption drives to name a few. With continued support PETstock can help even more animals in need.

To learn more about PETstock Assist or to donate, visit petstock.com.au/assist
If you'd like to learn more about your local rescue group and adopting, fostering or volunteering, visit your local PETstock store, who can connect you with your local organisation.