Former Olympic Hopeful
Cast: Jessica Chastain, Kevin Costner, Idris Elba, Michael Cera
Director: Aaron Sorkin
Genre: Biography, Drama
Rated: M
Running Time: 140 minutes

Synopsis: Molly's Game is based on the true story of Molly Bloom (Jessica Chastain), a young, charismatic Olympic-hopeful skier who was forced to abandon athletics after a devastating injury. With law school on hold, Molly takes a summer job that introduces her to a new endeavour requiring similar discipline and drive: running the world's most exclusive highstakes underground poker game. The deep pockets of Hollywood royalty, sports stars and business titans give her a decade of glitzy, glamorous success, but Molly attracts the wrong kind of attention when she inadvertently engages members of the Russian mob at her table. Her streak comes to a grinding halt when she's arrested in the middle of the night by 17 FBI agents wielding automatic weapons. Facing criminal charges, her only ally is her reluctant defence lawyer (Idris Elba), who discovers that there's much more to Molly Bloom than the salacious tabloid stories reveal.

Molly's Game
Release Date: February 1st, 2018


About The Production
The Beginning

Although Molly Bloom's 2014 memoir ends with her FBI arrest, the story of how Molly's Game got to the big screen begins before Bloom even realised her reign was ending. When Molly Bloom was still running a game at the Plaza Hotel in Manhattan, she met Executive Producer Leopoldo Gout at a party. Leopoldo Gout was working on his first novel, and Molly Bloom's story piqued his interest. 'She was an extraordinarily smart woman in a man's world, and that's what really hooked me," Leopoldo Gout says.

Leopoldo Gout introduced her to his publisher, and Molly Bloom got a book deal, but her arrest put the deal on hold. When the trial was over, Leopoldo Gout and Molly Bloom shopped the book around Hollywood and though there was a lot of interest, nothing seemed right until Producer Mark Gordon got a call from Ken Hertz, Molly Bloom's lawyer, and Pete Micelli, her agent at CAA. 'I heard that Aaron was reading the book as well, so I reached out to Aaron and proposed working on the project together," Mark Gordon says.

Initially, however, Aaron Sorkin had reservations about turning Molly Bloom's book into a film, mostly because of the players who had come to her table. She keeps most of the names confidential to protect their private lives, yet Aaron Sorkin still worried about the implications. 'I know some of the people you've written about. I've worked with some. Others, I'd like to work with," Aaron Sorkin says. 'A couple of them are friends of mine. And there's no way I'm going to write a movie that gossips about them or about anybody."

Today Aaron Sorkin is glad Molly Bloom wasn't taken aback by his attitude in that first meeting and that she continued to explain more of her story. 'Fifteen minutes later, I desperately wanted to write this movie because I discovered that she paid a high price for taking the same position that was costing me nothing."

Getting The Story Right

Aaron Sorkin 's certainty about the material helped speed up the writing process. 'Usually when I sign on to do a movie, it's a bit of a blind date. There will be something that interests me, but I have no idea what I'm going to do, so there are months of climbing the walls until I crack it. With Molly's Game, in the five minutes it took me to drive home, I had the whole movie."

Aaron Sorkin found the story he wanted to tell within the details Molly Bloom neglected to include in her book, a process of discovery reflected in Idris Elba's character, criminal defence lawyer Charlie Jaffey: 'You finished the book before you got to the good part." Charlie Jaffey reads the book and notices some glaring omissions, such as poker games lasting for days without any mention of drug use, and no discussion of the Russian mobsters whose involvement led to Molly Bloom's arrest. Molly Bloom also rarely talks about her family, particularly her complicated relationship with her father, who was instrumental in pushing her and her two brothers in athletics and academics.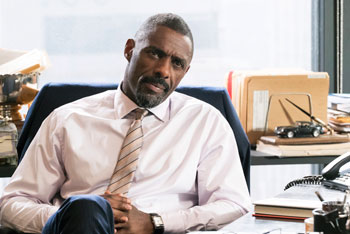 Aaron Sorkin's understanding of Molly Bloom unfolds in much the same way as Charlie's. She's been dubbed the Poker Princess by the tabloids, and Charlie thinks she's been actively seeking the publicity for her own gain. 'I saw an opportunity to create a character who was asking a lot of the same questions of her that I was asking," Aaron Sorkin explains. 'For example, why was she arrested in the middle of the night by FBI agents wielding automatic weapons as if she were a dangerous person?" Although Charlie is a fictional version of her lawyer, Aaron Sorkin notes that 'Molly did have a criminal defence lawyer, and when she talks about him, it's with great respect, reverence and affection. Molly Bloom even said he was really the first man she'd met who was honourable."

Although poker drives the plot, the resonance of the story comes from Molly Bloom's strength, inner character and ability to beat whatever system she challenges by remaining true to herself. 'I saw this as an emotional story and the kind of story I like to tell, with a quixotic sense of right and wrong." Her personal journey, her crucial relationship with her lawyer, and her refusal to give up her former clients are the heart of the story. 'She was holding the winning lottery ticket," Aaron Sorkin says. 'She could have been rich and famous simply by telling the truth, but she wouldn't do it. I really admire that, and the movie admires that."

Amy Pascal says Aaron Sorkin's ability to bring depth to characters elevates Molly's Game. 'Aaron Sorkin loves heroes and he finds the beauty in people not everyone sees at first glance," says Amy Pascal. 'It's a character study, and no one does it better than Aaron Sorkin."

Bloom's fantastic sense of humour and sky-high IQ also impressed Aaron Sorkin, but mostly, he says, 'I found Molly Bloom to be a truly unique movie heroine." He laughs at the thought that he wanted his daughter to meet 'someone who has pled guilty to a federal crime." But as Aaron Sorkin listened to Molly Bloom, he thought she represented an extraordinary role model for young women.

Over the next two years, Aaron Sorkin heard more of the stories that Molly Bloom had excluded from the book, and then he spent roughly a year writing the screenplay. He wove in the narrative background, broke away from a linear chronological structure, and refocused Molly Bloom's story in his script. The movie includes material from the book, which is incorporated as a character of sorts, but stands as its own story.

And while Molly's Game is biographical, Aaron Sorkin was careful to fictionalise the secondary characters. 'It's always been important to me that nobody be inclined to play a detective game with the movie and try to figure out which character is supposed to be which real-life personality. So everyone is a compilation."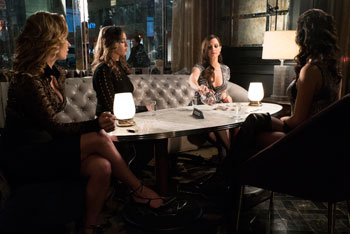 Sorkin's Directorial Debut

As a playwright and screenwriter, Aaron Sorkin has always enjoyed being close to what he writes throughout the process, including as showrunner on The West Wing. 'When I sat down to write Molly's Game, directing it was the last thing on my mind," Aaron Sorkin reflects, adding, 'It is the most visual thing that I've written, and that's not my comfort zone." But he says he started leaning toward taking on the challenge of directing because he 'was having a lot of difficulty describing what was in my head to the studio, to the producers, to friends, even to Molly Bloom. I was starting every conversation by saying -This isn't the movie you think it's going to be.' But then I couldn't describe what it was going to be, even though I was seeing it so clearly in my head." The producers knew immediately that Aaron Sorkin was the perfect person to direct Molly's Game. Mark Gordon recalls, 'He was so engaged with the project, like in everything he does, and it really felt like he was ready to direct." Adds producer Matt Jackson, 'It was so personal to Aaron Sorkin. The idea that it's a story about a woman competing in an all-male world was something that spoke to him."

As much as Aaron Sorkin as a director and writer wanted to focus on the underlying emotion in Molly Bloom's story, he knew that above all else, the poker scenes had to feel as real as possible. 'I did a lot of research on poker to make sure that the details are right," he says. 'We have terrific professional players as consultants at every step. Our dealers are professional dealers. Even the extras playing in the games are professional poker players. You do not have to be a poker fan to enjoy the movie, but poker fans will appreciate its authenticity." Through tactile poker scenes, we see Molly Bloom as a character learning – but not playing – the game and honing her ability to manage people.

In addition to surrounding himself with talent behind the camera, Aaron Sorkin was able to attract an all-star cast that includes Jessica Chastain as Molly Bloom, Idris Elba as Charlie Jaffey, and Kevin Costner as Molly's father.

Says Jessica Chastain, 'It's wonderful working with a director who's both a writer and director because it really is their vision of the story. Aaron Sorkin's been friends with Molly Bloom for a long time, he knows her very well and he's very protective of her story. And I'm not sure that he actually would have ever felt comfortable handing the screenplay over to another director. I can't imagine anyone else directing the story."

Says Idris Elba of working with Aaron Sorkin, 'I've always been a huge fan of Aaron Sorkin's writing, both his TV work on shows like The West Wing and then of course the incredible films he's written from A Few Good Men to The Social Network to Moneyball, Jobs – he is truly one of the most prolific and distinguished, if not the most distinguished, writer of our time. So I really leapt at the chance to work with him, and then to have this be his directorial debut and be a part of that process was a remarkable opportunity. It was such a fascinating experience to work with Aaron Sorkin – he has such a distinct voice and evolved point of view, and really gives you the space as an actor to find your voice in inhabiting the characters that he writes."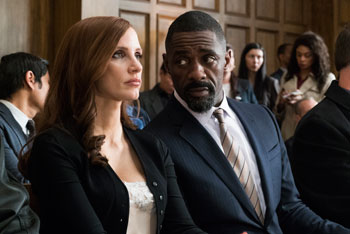 Casting

Jessica Chastain as Molly Bloom

Casting Molly Bloom was not difficult in terms of attracting talent. 'I'm happy to say that the best actresses in town wanted this part," Aaron Sorkin recalls. 'And I have no doubt that they all would have been wonderful. But I wanted Jessica from the beginning." He observes that Jessica Chastain, like Molly Bloom, 'has a sly and wry sense of humour. Plus, she's strong without having to play tough. Usually when people are playing tough, it's because they don't feel they are personally and have to imitate that quality. But Jessica has it already."

Amy Pascal agrees with Aaron Sorkin, 'Jessica Chastain is one of the great actors working in movies today, and we were lucky she felt the same way about the movie as we did about her." Adds Mark Gordon, 'We felt that she had the right kind of moral sensibility, glamour, and strength to pull off this layered, three-dimensional character."

Jessica Chastain says seeing Aaron Sorkin's name on the screenplay was a big draw for her. 'He's one of our greatest writers, if not the greatest writer in the American film industry," she says, adding, 'I loved Molly Bloom's humour, I loved her intelligence, I loved the underdog story – a woman becoming successful in an industry that is filled with men. And I liked the real Molly Bloom."

'Jessica Chastain came super-prepared; she works like a surgeon," says Executive Producer Gout. 'She created her own version of Molly Bloom and as I watch her on set and call the real Molly on the phone, it's like there's a short circuit in my head! It's wonderful."

Of playing opposite Jessica Chastain, Idris Elba says 'Jessica Chastain is a force, but also just an amazing partner in any scene that you're in with her, and obviously on this film our characters spend a lot of time in dialogue and sort of bumping up against each other verbally, so working with someone like Jessica Chastain who is so generous and really shows up was a truly fantastic experience."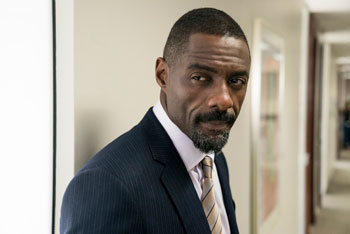 Idris Elba as Charlie Jaffey

Aaron Sorkin was equally certain about who should play Charlie Jaffey. 'Idris Elba is sensational, and again, when you're playing strong, smart and funny, it helps that you are those things and don't have to reach for them. He also has a great face at rest when he's listening to Molly Bloom; you don't know what he's about to say when she's done." The relationship between Molly Bloom and Charlie is central, and 'You get the sense that they are both used to being the smartest person in the room. Suddenly they're in the same room. The back and forth between them is fun." Adds Amy Pascal, 'If you think of whose hands you would want your life to be in, it would be Idris Elba. He combines masculinity and vulnerability in a way very few actors can." Jackson believes, 'Charlie was an advocate and comfort for Molly during a difficult time. Idris Elba provided a warmth to his performance and was always dignified in his support for her and Idris Elba embodies that."

Idris Elba says he liked embodying a lawyer who didn't take anything his client says at face value. 'Charlie is this very polished sort of seen-it-all hotshot lawyer, but I think he's really intrigued by Molly because there is so much more complexity to her than how she initially presents. He thinks he has her figured out the minute she walks in the door and then she really challenges him with her intellect and the strength of her character and personality and I think that really draws him in."

On playing opposite Idris Elba, Jessica Chastain says, 'It was wonderful to work with him. He's such an incredible actor – I loved his work for so long and I could not believe what we did [with the scenes.]"

Mark Gordon adds that Idris Elba could have been considered the unexpected choice based on the original script. 'Effective casting is colour-blind. Idris Elba is such an amazing actor and the idea of seeing him and Jessica Chastain work together was exciting and wonderful, so I thought, -Let's do this, and subvert whatever assumptions that may have existed on who this character should look like.'"

Kevin Costner as Molly's Father

The duality of the role of Molly's father is a challenge because he drives Molly hard early in the film then becomes more sympathetic as the story develops. Aaron Sorkin praises Kevin Costner as a great actor who brings 'strength and humour, complexity and a lot of love to a part that involves dancing on a razor's edge." Adds Amy Pascal, 'We were so lucky Kevin connected with the material. He made big moments out of every one of his scenes. The scene at the end with he and Jessica on the bench was the key scene for making the movie work, and he is fantastic." Jackson recalls, 'Molly has expressed that Kevin Costner reminds her of her dad but separately Kevin Costner is just an amazing, world class, iconic actor. He brings a certain level of gravitas and seniority to this role and pulls it off flawlessly."

Kevin Costner saw his character as 'a loving father and a taskmaster who pushed his children to excellence and probably didn't know the damage or the pressure that he was laying on Molly." Costner praises the layered script of Molly's Game: 'Aaron Sorkin captures the desperation of people who seem to have it all. I hope I've given him what he needs because I understand and believe in what he's saying about this complicated character." Kevin Costner notes that the story isn't about Molly's father and that we don't know the personal history behind his 'need to push his children, but I think we all want our children to succeed wildly. And some of us do a better job of parenting our children than others. And some of us think that results are really the measure of a meaningful relationship even though their desires aren't ours, and their needs aren't ours."

Aaron Sorkin respects Kevin Costner's brilliant acting, but also he credits Kevin Costner's generosity with his knowledge as a director. Aaron Sorkin recounts a particular shot that Costner gently made a suggestion to improve. Aaron Sorkin thought, 'That's fantastic. We'll do that. And I began describing it as Kevin Costner's shot when I was talking with the DP. Kevin Costner later said that I didn't need to credit him; that's just how movies work."

Aaron Sorkin jokes that he was nervous to work with everyone involved in the production, even 'the craft service people," because he was sure 'they've figured out that I don't know what I'm doing. But directing a guy who has won an Academy Award® for directing Dances With Wolves is daunting. And he undaunted it completely. I'll never forget him for that."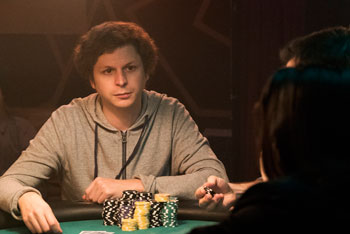 The Supporting Players

As for supporting cast, Aaron Sorkin knows he won the deal. 'In the wrong hands, these characters could just be one-dimensional jerks, but they become multi-dimensional in the hands of actors like Jeremy Strong, Michael Cera, Bill Camp and Brian d'Arcy James. And boy, I think I spiked the phone the day we got Chris O'Dowd to play Douglas Downey." Adds Amy Pascal, 'I don't think you could ask for a better supporting cast. It was a magnificent script so I'm not surprised people wanted to do the movie and everyone wanted to work with Aaron." Jackson agrees, 'Given Aaron Sorkin and his filmography, the people that he wanted to do the movie with him we never had to go to anyone else besides his first choices."

Mark Gordon said, 'The film is only good as the actors you cast, and we were very fortunate to have actors of this calibre working in supporting roles. The level of performances you get from these actors make the movie that much more exciting and moving to watch."

Aaron Sorkin had wanted to work with Michael Cera since Juno and wasn't disappointed by what he calls 'the opposite of sinister" quality that Michael Cera brought to the part of Player X. 'He's so sweet and apple-cheeked and such a nice guy that you never believe that he can be a destroyer of lives." As a movie star, Player X is the magnet for attracting other players to the game. They want to play with someone famous, and Player X likes what are called fish – people who aren't good but have a lot of money to gamble. He had made a lot of money acting, but it was always Player X's goal to win more money at poker than he earned making movies. Michael Cera does play poker and got into some bigger games in preparation for this part.

Supporting character Dean Keith meets Molly when she moves to L.A. and is working in a club serving cocktails. She takes a job as his assistant – he is a strip-club owner and runs a poker game in the gritty basement of the Cobra Lounge – and he has her text a list of highprofile names to invite them to his $10,000 buy-in poker night. Aaron Sorkin knew Jeremy Strong from his work in Zero Dark Thirty and The Big Short and says he would cast him in anything now. 'There's no such thing as a role that he's wrong for," pointing to the ease with which he plays a poker expert. The first time Strong was on set shuffling his poker chips, Aaron Sorkin explains, 'he assumed that Strong had spent plenty of time at a table. He hadn't; Strong had prepared thoroughly so he could make it lookeasy."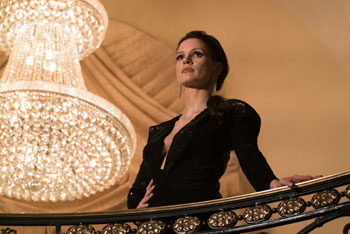 Creating Molly's World

Because he was a first-time feature film director, Aaron Sorkin knew that putting together the right crew would be key to his success. 'Movies are made by a couple of hundred people," he says, 'and if you're a first-time director, nothing is more important than those people being the best couple of hundred people that you can get your hands on." Aaron Sorkin credits his collaborators on Molly's Game as 'nothing less than co-authors of the film."

As a writer, Aaron Sorkin admits his work 'has been wall-to-wall language," so he relished the opportunity to explore the visual challenge of Molly's Game. 'What do you look at when Molly in voiceover is telling us exactly what she's thinking and feeling? What do you point the camera at when she's already describing what we're looking at?"

The one with the answers to those questions was cinematographer Charlotte Bruus Christensen (Fences, Girl on the Train). When Aaron Sorkin met with her, Christensen had read the script and talked insightfully about how things should work. 'It was like she was reading my mind, but putting it into literal film terms that could be articulated to a camera operator," Aaron Sorkin explains. 'I loved everything she was saying, and I don't see how I could have made the movie without Charlotte. We made it together."

Christensen understood Aaron Sorkin's vision for the film from the beginning. 'Poker is the setting, but we want a portrait of Molly Bloom," Christensen says. 'It's about her capacity and her intellect and her ambition. It's a big job to make a character real and alive, and I feel that passion in Jessica Chastain's work."

The film was shot digitally, but Christensen worked with Panavision to find some 1960s anamorphic lenses that provided the necessary depth of field and softness to the background when using a studio space. 'This movie set against the backdrop of the glamour, the size and the loneliness of the Colorado mountains, Hollywood and New York City," Aaron Sorkin says. Aaron Sorkin says he was nervous about shooting the film mostly in studios in Toronto, but Christensen's camerawork and production design team of David and Sandy Wasco helped allay his concerns.

'Team Wasco," as Aaron Sorkin refers to them, have created the look for projects as diverse as Pulp Fiction and La La Land, for which they won the 2016 Oscar®. Wasco says of Molly's Game, 'It's a fantastic script that presented everything I want when I'm designing a movie. I'm not a poker player, but I was fascinated by this person and gripped from page one to the end."

As Team Wasco describes it, 'We quietly help tell Aaron Sorkin's story. We help figure out the physical environment that the actors will work within, and we're giving them these tools to work with, the props to do their job and the space to support their roles."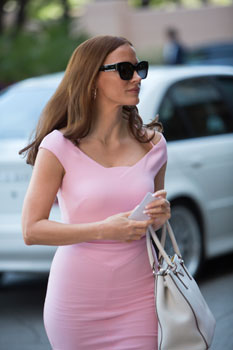 Structuring the sets entailed a lot of pacing for dialogue. Wasco notes that, 'A lot of the set design is dictated by how much time it takes Molly's voiceover to start and get her to a certain place. So the hallways were measured by the beats of Aaron's words. And because we have so many pages of dialogue that have to happen around poker tables, we had to make each angle of each room visually interesting for the audience."

Susan Lyall's costumes were also key to keeping the film visually interesting and informing where Molly is in her story. For example, Molly went to her first L.A. poker game in a $30 JC Penney dress but quickly recognised the importance of beautiful clothes in furthering her career. Ultimately, she prided herself on never being seen in the same thing twice. Aaron Sorkin credits Costume Designer Susan Lyall for guiding him past his 'lack of fashion sense" and giving him 'the vocabulary to say what I don't have the vocabulary to say."

Susan Lyall returns the compliment saying, 'Working with America's greatest writer on his first feature as a director was really a privilege." She felt the story lent itself well to the phases and changes in Molly's look: 'There is the present-day phase in the legal world in which Molly goes to her arraignment, sentencing and all of her conversations with her attorney. There is her childhood phase and her arrival to Los Angeles that is the athletic, fresh-faced and innocent Colorado girl. There's quite a jump in style when we go to the Cobra Lounge, and then she takes over the Four Seasons game which starts another very clear phase. Finally, we land in New York with a leap in how much money she's earning, and the outfits become more expensive, sophisticated and couture."

At last count Molly had 90 costumes, so Lyall spent a lot of time with Jessica Chastain. 'I really can't recall collaborating so closely with an actress ever, and in the moment Jessica Chastain has pure instinct." For instance, after Molly makes a life-changing $3,000 at the first Cobra Lounge game, Susan Lyall says "it was fun to work it out with Jessica Chastain, who is, of course, very attuned to what she thinks the character would do." Susan Lyall also worked closely with the hair and makeup departments because knowing how her hair would be done and how strong her makeup would be impacted her clothing.

Says Jessica Chastain, 'I really loved working with Susan Lyall. Costume, hair, and makeup is very important to me on every movie I go on, especially [regarding] the arc of a character and where they start in the film compared to where they end in the film. And with Susan, I wanted to show this woman understanding that the way to find power in the environment she was in, she had to look a certain way. That men valued women for their sex rather than their brains and I wanted to show that transformation for Molly."

Communication between departments is always crucial, but never more than creating consistency in the looks of Molly's Game. Susan Lyall says, 'The Wascos were generous with keeping me in the loop, and sometimes I could inform them what Jessica Chastain will be wearing in such and such a scene. And then Charlotte was terrific at letting them know what colours were really strong and would be useful in a particular scene."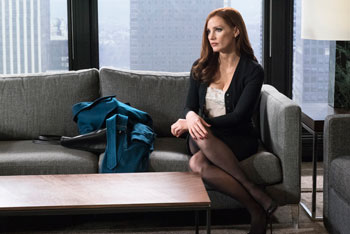 Poker Lingo

Add-on – in a tournament you may have the opportunity to add to your chips by buying extra chips after the first period of play.
All-In – to place all your remaining chips into the pot.
Ante – bet made before the cards are dealt on each hand.
Bad Beat – a hand where you lose to a player against the expected odds.
Bicycle – nickname for a low straight (A-2-3-4-5).
Big Slick – the nickname for when you are dealt Ace-King.
Blind(s) – compulsory bets places before the cards are dealt by the two players sitting to the left of the dealer.
Bluff – to attempt to steal the pot by representing a hand stronger than the one actually held.
Board– the community cards showing on the table.
Boat – nickname for a full house.
Burn – to discard; the dealer -burns' the top card before dealing the flop, turn and river.
Button – the dealer button which denotes the position of the player in the seat of the dealer.
Buy-In – exchange of cash for chips to sit at a table.
Call – to match the highest bet made to date.
Cash In – to leave the table and exchange your chips for cash.
Check – to make no bet at that stage when no one else has made a bet either (sometimes indicated in live games by tapping the table).
Check-Raise – a play where you check at first and then once an opponent bets, to raise him.
Community Cards – the flop, turn and river cards dealt face up in the middle of the table.
Cowboys – nickname for when you are dealt two kings (pocket kings).
Fifth Street – the fifth and final community card (also known as the river).
Final Table – the last table in a tournament when all other players have been eliminated.
Fish – a player who stays in pots hoping to catch the right cards to create a winning hand – but against the odds.
Flush – five cards of the same suit.
Flush Draw – when you have 4 cards of the same suit and you are hoping that the
subsequent card(s) will produce a fifth card to complete the Flush.
Fold – to throw away, or muck your cards.

Fourth Street – the fourth community card (also known as the turn).
Heads Up – 1 v 1 play at a table containing only two players.
High Roller – a player who competes for very high stakes.
Hole Cards – the name for the two cards dealt face down to each player and which only the player can see.
Kicker – card(s) not involved in the formation of a poker combination, but still part of the fivecard poker hand.
Lay Down – to concede or give in your hand.
Limp In – to call the size of the blind without raising it.
Loose – a loose player is likely to play a lot of hands and make a lot of speculative plays.
Muck – to fold or discard your hand and not show your cards to your opponents.
Nuts – the best possible hand.
Outs – cards which will improve your hand to a winning status.
Overcard – higher cards than those showing in the community cards, or higher cards in the community cards than those in your hand.
Pocket Rockets – when you are dealt two Aces
Position – a player location at the table measured relative to the position of the dealer button.
Pot – the collection of chips which will be awarded to the winner of the hand.
Raise – increase the size of the biggest bet at the table.
Re-buy – in a tournament, when you lose all your chips early on, you may be offered the
opportunity to pay the entry fee again for another set of starting chips.
Re-Raise – when you make a raise when a player has already raised once.
River – the fifth and final community card.
Rock – the term for a player who chooses to play with only the best hands and bets only when he is sure that he is best.
Rush – a roll or sequence of successful plays.
Satellite – a qualifying event for a big poker tournament.
Second Pair – a pair formed by the second highest card on the board.
Set – 3 of a Kind or -Trips'.
Short Stack – when you have less than the average amount of chips.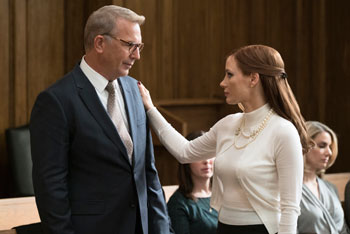 Short Handed – a poker table containing fewer players than normal.
Showdown – when a bet is called after the river card and all players must show their hand to decide who wins the pot.
Side Pot – a secondary pot, formed because one player is all-in and cannot bet any more into the pot contested by the remaining players.
Slow-Play – to give the impression of weakness or uncertainty by checking or calling bets rather than raising them.
Straight – five cards in sequence (5-6-7-8-9).
Suited – cards are the same suit.
Tell – an indication, often subconscious or unrecognised by the player himself, by which the other players may gain an insight into the strength of a player's hand.
Tilt – usually a sign of frustration or anger, a player may go -on tilt' by playing too many hands of poor quality and subsequently giving his chips away.
Top Pair – a pair formed by the highest card on the board.
Turn – the fourth community card.
Whale – a gambler or poker player of enormous wealth for him big losses are not.


Molly's Game
Release Date: February 1st, 2018