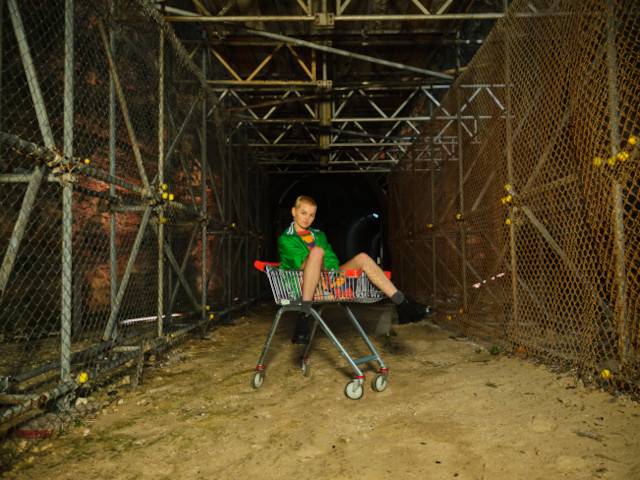 Returning from her pocket of shows supporting Thelma Plum, Molly Millington shares her tender new release "October". The flourishing follow up to her recent release "Ring Master", "October" is a pop monster in waiting. Produced by Xavier Dunn, it's a Bonny and Clyde story of romantic misadventure.

Self-described as possessed pop, Molly's style has been compared to the likes of Olivia Rodrigo and Melanie Martinez. Molly sprinkles her lyrics with sentimentality, coloured by vibrant soundscapes and edgy undertones.

A polished and expansive result of her craft, "October" holds a candle to the past as told by Molly, "I wrote this song when I had the revelation that you can look back on memories fondly and not want to go back."

21 year old Molly released "Circus Animal" mid last year, winning the attention and affection of industry folk across the country and the globe. Praise poured in with triple j's Richard Kingsmill saying the track was "what every debut single should ideally try and achieve" and Glass Animals' Dave Bayley saying he plans to "listen to this every morning".

A whirlwind romance release made for the windows down, "October" is available now wherever you consume great music.


Interview with Molly Millington
Question: Can you tell us about October?

Molly Millington: My latest release October is a lot younger than my others. This one is more of a melancholy track while my other songs sound a lot like a tamed acid trip, especially 'Circus Animal'. I wrote this song the day I realised you can look back on someone or something fondly and not want them/it back.


Question: Do you prefer performing live or recording?

Molly Millington: 100% live! I never thought I could miss something so much!


Question: Can we expect any upcoming shows?

Molly Millington: Ask Corona! I sure hope so.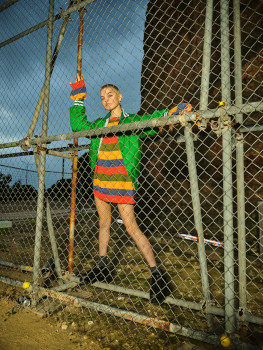 Question: Tell us about working with Xavier Dunn?

Molly Millington: He is such an amazing creative. He listens, and personally I've had trouble finding that in a producer. I love, love, love him!


Question: What motivates you most when writing music?

Molly Millington: Absolutely everything. From heartbreak, broccoli to people watching.


Question: Which music/artists are you currently listening to?

Molly Millington: Looking through my current playlist there are a few: Yebba, Hobo Johnson, Beyoncé, Ben Platt, Sia, Sara Groves, Lennon Stella, Allen Stone and heaps more. If I keep going, it'll look like Cheaper by the Dozen's shopping list!


Question: What or who was your inspiration to go into the music industry?

Molly Millington: There's no particular person that comes to mind but the Byron Bay Blues Festival does. It was my first live music experience when I was 14 and I fell head over heels in love with it.


Question: If you could collaborate with another artist, who would it be?

Molly Millington: Lady Gaga and/or Dolly Parton. Also, Queen AKA Freddie. I have Freddie Mercury's face tattooed on me twice!


Question: How did it feel to hear your song played all over the airwaves?

Molly Millington: I'm not gonna lie, I do love getting texts from my exes saying they can't escape me! Oh god I sound so petty haha.


Question: What's a typical day like?

Molly Millington: Stretching and spinning around of my hoop (aerial hoop). Writing music, crying, laughing, cleaning glasses and biting my tongue at work (got to love hospitality).


Question: What has been your favourite part of becoming a music artist?

Molly Millington: Character development. Rejection is the main ingredient for that and the music industry has given me bucketloads (joking!) kind of. It would have to be playing to crowds who are passionate and open-minded!


Question: What's next, for you?

Molly Millington: More live shows and an EP!


Question: Can you share your socials? (links please)

Molly Millington: Instagram
Facebook
Tiktok
Thank you so much for having me!


Interview by Gwen van Montfort