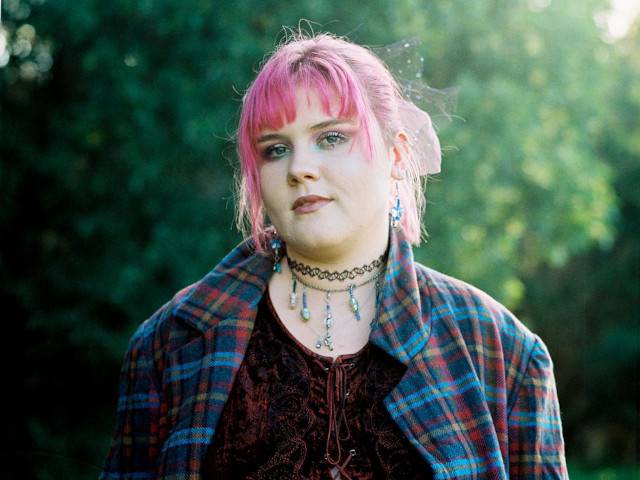 Charged with a raw emotional strength that drips with intense vulnerability and an undeniable lyrical power, indie pop/ rock songstress Nicole McKinney is bringing the heat today as she returns with her fierce, empowering new single 'Cool' - out now.

Following what was a massive 2021 for Nicole McKinney that saw the release of her emotionally charged EP 'The Process', featuring head-turning singles 'Stay' and 'Another Day', the Sunshine Coast-based artist is offering up another powerful indie triumph with new single 'Cool', which surges with a self-assured strength and glorious FU energy.

"This song is about female empowerment, inspired by the day I decided to take back my power and leave my boyfriend at the time," says Nicole.

"I finally realised what I deserved and no longer cared about being the "cool" girlfriend who just puts up with everything."

Known for her ability to transform emotional wounds into compelling indie rock moments, Nicole McKinney is continuing to create sonic experiences that pack a heart-rending punch, her commanding vocals and tantalising lyrical hooks ever-present throughout this new single, each powerful chorus delivering another emotional blow.

Produced and mixed by Luke Woollett at Huntinground Studios and mastered by Michael Young, 'Cool' emanates with an authentic indie rock energy that is unique to Nicole McKinney's sound, boasting sweeping electric guitar layers, prominent riffs and rousing percussion, Nicole adding: "I very much enjoyed the recording process for the track, it was really fun and creative. I also got to add some yelling which was very cathartic!"

Having recently supported Great Gable in Byron Bay (May 21), as well as being announced on the 2022 Jungle Love lineup, Nicole McKinney is bringing her irrefutable confidence to every facet of her music - and there'll be no cooling the flame of success currently burning for this unstoppable Australian talent.


Interview with Nicole McKinney
Question: How would you describe your music?

Nicole McKinney: My music is changing a lot at the moment. I think my music reflects exactly what I go through and significant events in my life. I'd say my music can be described as indie rock- Folk Grunge.


Question: Can you tell us about 'Cool'?

Nicole McKinney: Cool is my sassy indie rock anthem about realising my ex really wasn't all that!


Question: Is there a particular message you hope listeners take from your music?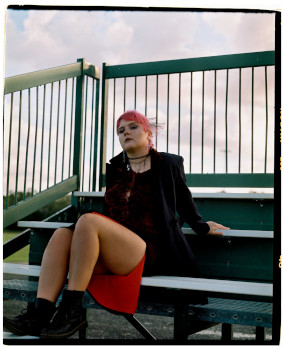 Nicole McKinney: If there's anything I've learnt about releasing my music over the last year, it's that my music reflects our times and people can relate to what I'm singing about. I hope people gain comfort from my music and feel less alone in whatever they're going through.


Question: Do you prefer performing live or recording?

Nicole McKinney: I prefer performing live to be honest I have pretty bad anxiety in the studio. Hoping that improves one day soon! Haha


Question: Can we expect any upcoming shows?

Nicole McKinney: Yeshshsh, if you're on the Southside of town, come to Waghorn to West music festival Ipswich( July 9th)! If you're up North, get to Jungle Love festival on the Sunshine Coast (September 2nd-4th)! I actually can't contain my excitement for both of these!


Question: What motivates you most when writing music?

Nicole McKinney: I purely write music for catharsis and to help me through what's happening in my life or the people around me. I'm so grateful! Songwriting is never a chore to me.


Question: Which music/artists are you currently listening to?

Nicole McKinney: Forever loving HOVDDY


Question: What or who was your inspiration to go into the music industry?

Nicole McKinney: To be honest seeing all the incredible local Brisbane artists hustling and doing great things kind of just rubbed off on me! Plus my angst from my breakup a few years ago gave me a fair bit of drive haha!


Question: If you could collaborate with another artist, who would it be?

Nicole McKinney: I've been really into Dope Lemon lately! That would be a fun Collab especially with my new material.


Question: Did you have any pre-conceived ideas about the music industry?

Nicole McKinney: Sometimes I get overwhelmed by the amount of talent out there, but I'm beginning to realise there's a place for everyone and there will never be 'Too much ' music out there x


Question: What has been your favourite part of becoming a music artist?

Nicole McKinney: Sharing my music and stories with others especially at live shows :)


Question: What's a typical day like?

Nicole McKinney: Wake up
Beach
Chill
Work Night shift (I'm a nurse)


Question: What's next, for you?

Nicole McKinney: You can expect new music soon. Keep an ear out!


Question: Can you share your socials? (links please)

Nicole McKinney: TikTok
Instagram


Interview by Gwen van Montfort