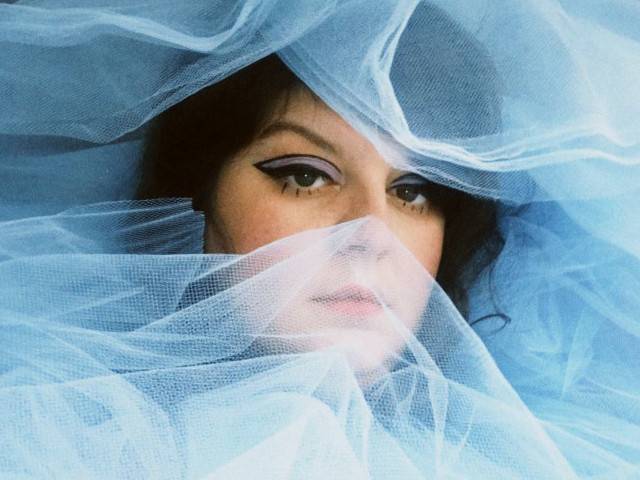 Singer-songwriter November Ultra is France's latest bedroom pop sensation. Often praised for her deep and warm voice, the hotly tipped November Ultra first entered people's ears and hearts in November 2020 with the soothing DIY lullaby "Soft & Tender". Her first effort was quickly followed by the sweet and sour heartbreak anthem "Miel" and a maxi EP Honey please be soft & tender, which includes the gut-wrenching bonus track "The End." - giving us a taste of what she is all about: comforting, personal, intimate and always very cinematographic bedroom pop.

She reveals the video, directed by Stef & Wyt, for her latest single "le manège". The single showcases the musical roots of an artist who grew up listening to folk music, R&B and with a very obsessive Spanish grandfather addicted to 60s musicals and Spanish copla, embracing all of it and proving the adage: "we contain multitudes".

"This song is about endless love, about loving someone so much that you love them wrong, about being constantly close to short circuit," explains November Ultra. "The beginning of the song pays tribute to Maurice Sendak's children's tale "Max and the Maximons" and this sentence is pronounced by one of the monsters: "I'll eat you up I love you so". This is what we wanted to show in this video, this carousel, a universe stuck between the real and the unreal. The beginning of the song is soft, light, a dreamlike waltz. The little outdated but beautiful idea that we have of love and relationships when we grow up watching musicals. Then, the more the clip progresses, the more what we found beautiful becomes strange, as if it was going off the rails. The same scene repeats itself in a loop, the carousel gets stuck, like a movie you've seen so much that the film gets scratched, the dialogues scratch and everything that seemed beautiful, sweet and cute gets distorted, glitchy, and offers a new reading. Going from the mountain to the little volcano."

As a singer-songwriter, she divides her time between recording studios and her DIY bedroom-studio, working for others as a topliner/songwriter (Jaden Smith, Kungs, Barbara Pravi) while recording, exploring and producing her own songs on Ableton. November Ultra went viral on TikTok last summer when Camila Cabello posted a video on TikTok using the song "Come into my arms" which went viral and saw November Ultra's TikTok getting more than 8M views and a lot of Duet Me videos leading to her becoming one of the Billboard Song Breaker in August.