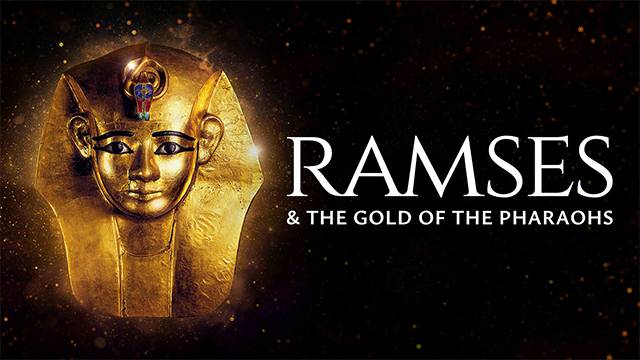 Ramses & the Gold of the Pharaohs is an all-new multisensory museum experience providing visitors with a window into the life and accomplishments of Ramses II, more commonly known as Ramses the Great, who ruled Egypt for 67 years – the second longest reign for any pharaoh and living to an astonishing 92 years of age.

Exclusive to Sydney, Ramses & the Gold of the Pharaohs features 182 priceless artefacts including Egyptian treasures and one-of-a-kind relics – including the sarcophagus of Ramses II - one of the most impressive royal coffins from ancient Egypt ever to be discovered – many of which have never left Egypt before.

On this immersive journey visitors will discover a stunningly preserved collection of artefacts, including sarcophagi, animal mummies, magnificent jewellery, spectacular royal masks, exquisite amulets, and ornate golden treasures showcasing the superb workmanship of Egyptian artisans.

This is a once-in-a-lifetime opportunity for Australian audiences to discover the legacy of Ramses the Great and how his achievements have lived on through millennia.

Ramses & the Gold of the Pharaohs
Season Dates: 18 November 2023 – 19 May 2024.
Tickets + Information: https://australian.museum/exhibition/ramses/