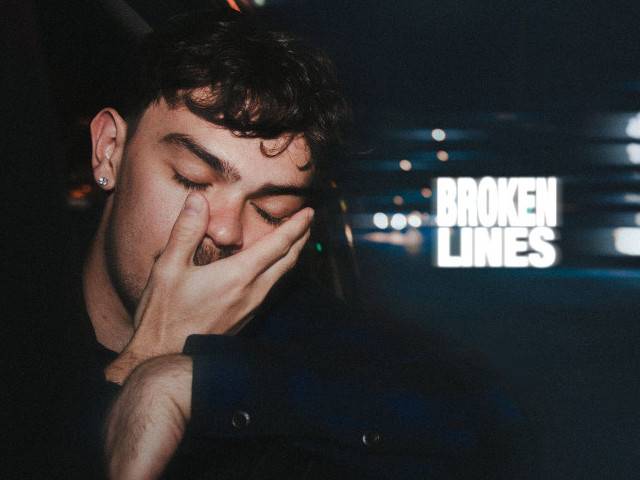 Saul Harvey is a genre-bending vocalist, writer, producer, and audio engineer, based in Brisbane, Queensland. Influenced by the likes of Kanye West, BROCKHAMPTON and Mac Miller, Saul Harvey delivers a diverse soundscape, combining live instrumentation with hard-hitting bass, drums and careful lyricism. Having previously released single "This is My Life" last year, Saul Harvey returns in 2022 with a clear and concise vision and manages to transfer that into sound perfectly with the release of his latest track "Broken Lines".

"Broken Lines" was recorded, mixed & mastered all by Saul Harvey and was done from the studio set up he has in his living room. Written following the end of a 5 year long relationship, 'Broken Lines' is a vulnerable glimpse at a relationship destined to fail. In this track Saul Harvey employs the smooth R&B vocals of 'Ambrosio' and a boy-band-esque performance from 'Liam Keates-Ryley' to tell the story of a toxic relationship coming to an unsurprising end. Familiar yet nuanced is the best way to describe the sounds used in this tell-all track, with a sonic palette ranging from neo-soul guitar to jaw-dropping saw synths.

Saul Harvey describes the creation of this track as, "This song was written less than a month after leaving a 5-year relationship in a writing session with a guitarist. We came up with the chords and the first words that came out of my mouth were "broken lines / lost connections". The track was then worked on sporadically for the next 1.5 years and had more than 30 iterations."

Performing his first live show in 2018, Saul Harvey continued to develop his sound and production, before creating the Hip-Hop/R&B trio 'Plutos' in October 2020 with SAEI (Producer/Keyboardist) & Ambrosio (Vocalist). 'Plutos' played their first live show in January 2021 to a sold-out crowd while supporting Brisbane rapper 'ZEKIEL'. Since the release of their EP, Plutos have supported the likes of hometown indie favourites 'Big Dinner' and Gold Coast funk collective 'Electrick Lemonade'. Looking forward, Saul Harvey is back to focusing his efforts on his solo career and "Broken Lines" is just the beginning of this, with plans to release his debut solo EP late 2022.


Interview with Saul Harvey
Question: How would you describe your music?

Saul Harvey: Eclectic-Alternative Hip-Hop with Pop/R&B influences. I lose interest easily so I'm always playing around with new sounds and ideas.


Question: Can you tell us about Broken Lines?

Saul Harvey: This was the first song I wrote after leaving a 5-year long relationship which was never built to last. It's raw, relatable and has the kind of 2000s inspired R&B chorus that gets stuck in your head for weeks. It took me almost 2 years and over 30 different versions to get it to a point I was ready to release and it feels great to finally have it out in the world.


Question: Is there a particular message you hope listeners take from your music?

Saul Harvey: I try not to think too much about how my music will be received. I want the listener to take whatever they're needing in that moment from my music.


Question: Do you prefer performing live or recording?

Saul Harvey: I love both but if I had to choose, the producer in me would pick recording.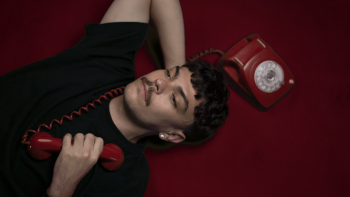 Question: Can we expect any upcoming shows?

Saul Harvey: No upcoming solo shows right now. I'm focusing my efforts on releasing for the time being but expect plenty to come in the future.


Question: What motivates you most when writing music?

Saul Harvey: Creating something out of thin air. My favourite moments are when the perfect melody or lyric comes to mind instantly. It motivates me knowing those moments are there waiting for me - all I need to do is start creating.


Question: Which music/artists are you currently listening to?

Saul Harvey: 'Pool' by Remi Wolf & Still Woozy has been on repeat lately. Also Latto's song "Sunshine" & Baird's song "Lightning of July".


Question: What or who was your inspiration to go into the music industry?

Saul Harvey: I've always been a person to have multiple passions so artists like Kanye West, Childish Gambino & Tyler The Creator who create entire worlds that stretch far outside of music have always inspired me.


Question: If you could collaborate with another artist, who would it be?

Saul Harvey: Right now I'd have to say Pharrell. If not just to find out his skin care routine (and maybe swipe some of his drum samples).


Question: What has been your favourite part of becoming a music artist?

Saul Harvey: The collaboration. I love being in the room with someone who has completely different musical tastes than mine and seeing what comes out.


Question: What's a typical day like?

Saul Harvey: I'm always either producing for friends or working on my own project. Once that ends for the day, I'm probably out running or at the basketball courts throwing up the worst jump shot you'll ever see.


Question: What advice do you have for aspiring songwriters or artists?

Saul Harvey: Allow yourself to fail and never let it discourage you. Every great artist has an old hard drive full of terrible songs.


Question: What's next, for you?

Saul Harvey: A tonne of new releases and continuing to develop as an artist. I'm also posting a weekly YouTube series at the moment where I write a song with a different artist each week.


Question: Can you share your socials? (links please)

Saul Harvey: Instagram
Facebook
YouTube
TikTok
Twitter


Interview by Gwen van Montfort