Sofía Vergara and Michele Rodriguez Machete Kills Interview
Cast: Sofía Vergara, Jessica Alba, Michele Rodriguez, Danny Trejo, Alexa Vega, Mel Gibson
Director: Robert Rodriguez
Genre: Action, Crime, Thriller
Running Time: 101 minutes

Synopsis: Machete Kills begins with Machete losing his partner in justice, Sartana (Jessica Alba), in a violent gun smuggling sting operation gone wrong, Machete is enlisted by The President of the United States to honour his newly appointed US citizenship by taking on a deadly mission for his country.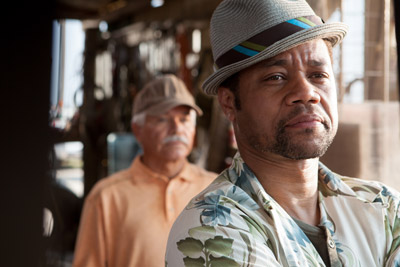 He is sent to Mexico to stop notorious cartel leader, Mendez The Madman from firing a missile upon Washington. Machete drops across the newly-minted Border Wall, a hoover damn of National Security, and finds Mendez's hideout where he discovers the missile is remote-wired to the madman's beating heart. Machete must get Mendez back to the United States alive for disarmament, and face a barrage of unique and colourful hit-men, mercenaries and cartel death squads that are hell-bent on killing Mendez.

Upon return to the US, Machete turns Mendez over to the only man who can disarm the missile, eccentric billionaire arms dealer, Luther Voz, only to discover that Voz sold Mendez the missile and has his own plan for creating global anarchy with a weapon in space.

Machete recruits old friends (Michele Rodriguez reprising her role as Luz) and new allies including Miss San Antonio, who is a beauty queen by day and deadly assassin by night to help bring Voz to justice. He chases Voz to the ends of the earth and beyond, setting the stage for the ultimate show down in Machete Kills again!

Machete Kills
Release Date: October 3rd, 2013



Director's Statement – Robert Rodriguez
Machete Kills is the movie that shows Machete is truly a super hero. I wanted to take the Machete character from his gritty premiere in Machete to a much bigger and expansive experience with Machete Kills.

I always loved how Sylvester Stallone's Rambo character developed from his first appearance in First Blood, a small well regarded film, to the centrepiece of Rambo: First Blood Part II, an international blockbuster which outpaced the original's box office 4 to 1.

Machete Kills will reward the enormous legion of fans who have discovered the original on home video and cable and are hungry for a sequel as well as entice a new audience who will be attracted to the look and feel of a big budget action film.

Machete Kills will include a number of jaw dropping action set pieces and futuristic elements that will excite and surprise. I am approaching Machete Kills as a big budget action film and will use the Troublemaker crew from films such as Sin City and Predators.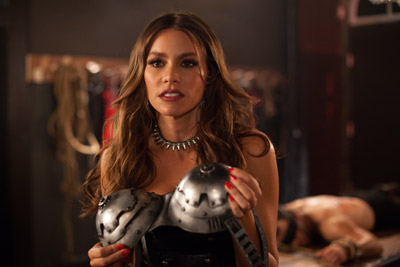 Machete Kills will have a completely different look and feel from the first film. This film will abandon the gritty period look of the original and will embrace a big action movie aesthetic attained by using the technologies and filmmaking techniques that I use on my bigger films which will well serve the size and scope of the Machete Kills story.

Everything will be bigger and better in Machete Kills: bigger cast, bigger stunts, bigger F/X, bigger budget, bigger thrills.

Machete Kills
Release Date: October 3rd, 2013