Set to Premiere at the Mardi Gras Film Festival
Cast: Bernie Van Tiel, Jordan Cowan, Yoshi Washington, Nicholas Hope, Jeremy Waters, Susan Prior, Sara West, Chloe De Los Santos
Director: Erin Good
Genre: Fantasy

Synopsis: The award-winning supernatural thriller series Jade Of Death is set to debut at Queer Screen's 25th anniversary of the Mardi Gras Film Festival on February 23rd. This will be the first chance for the public to see the highly-acclaimed series from filmmaking duo Erin Good (writer / director) and Taylor Litton-Strain (producer), which is now being developed into a second season with the ABC and Screen Australia.

Jade Of Death tells the story of Jade (Bernie Van Tiel), a young runaway with a powerful ability who plies her trade as the 'Fortune-Teller of Death' at a seedy freak show carnival. But now people are after her and there's much more to Jade's past and abilities than she knows. The talented ensemble cast also includes Logie and AACTA-nominated Sara West (Peter Allen: Not the Boy Next Door), AACTA award winner Susan Prior (Jasper Jones, The Rover) and the greatly admired Nicholas Hope (Bad Boy Bubby).

The series is one of the top fastest selling programs of the Festival. "I was thrilled to program Jade of Death for the festival," said Queer Screen festival director Lisa Rose. "It's definitely going to be a crowd pleaser." Both Good and Litton-Strain agree the Mardi Gras launch is the perfect stage for Jade Of Death's Premiere showing. "We're so excited to premiere with Queer Screen and I couldn't think of a better audience to experience it with," said Litton-Strain. Presented by Women in the Arts, the Premiere will also include an all women Q&A panel where Good and Litton-Strain will be joined by members of the cast and crew.

Conceived, developed and written over a period of six months, Good's initial motivation for Jade Of Death was to create a high-end online series with television quality narrative and plot, a rich story world and main characters she loved. "When I was writing Jade of Death, the TV series that came to mind were Lost Girl, True Blood and Jessica Jones. Also I'm also a huge Buffy fan so I have no doubt that influenced me too," said Good.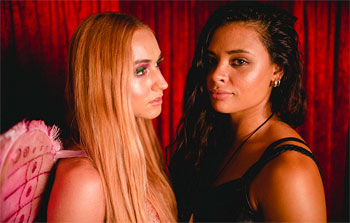 With other exciting projects already in the pipeline, the collaborative duo of Good and Litton-Strain are proving somewhat of a filmmaking powerhouse. "Taylor and Erin are perfect examples of the exciting wave of Australian talent forging careers in the dynamic digital landscape, propelling fresh local voices out in to the world," said Rosie Lourde, Interim Investment Manager, Screen Australia.

Jade Of Death picked up the highest number of nominations across all categories at the 2017 International Academy of Web Television Awards and went on to win Best Series, Best Director, Best Makeup and Best Ensemble Cast. With a distribution deal already secured and a second season planned, Jade Of Death's Premiere at the Mardi Gras Film Festival is surely one of the hottest tickets in town.

Facebook: www.facebook.com/JadeOfDeathSeries
Instagram: www.instagram.com/JadeOfDeath
Twitter: www.twitter.com/JadeOfDeath

Jade Of Death
Release Date:
Trailer
Tickets



Interview with Taylor Litton-Strain, Producer
Question: How would you describe Jade Of Death?

Taylor Litton-Strain: I would describe it as highly addictive; it's very bingeable - which is lucky because as part of making it I've watched at least 100 times now.


Question: What do you hope audiences take from Jade Of Death?

Taylor Litton-Strain: Well to start off with of course I hope our audience will be entertained. But as well as being some fast paced cinema fun, I think it feels great watching a character like Jade who is powerful - she's the one saving the day, not being the damsel in distress. I find it empowering watching a character like that, so I hope audiences will feel that too.


Question: What has been the most challenging component of Jade Of Death?

Taylor Litton-Strain: The whole production involved many late nights and weekends, and we were doing it all with very little money. For me producing what is in essence a feature film around also working full time as a development executive for a production company was a real challenge. I think our carnival shoot was the most intense. I worked a five day week as usual, before shooting 10 hour nights on Friday, Saturday and Sunday. Those shoots involved setting up and breaking down a whole carnival either side of shooting and working with 100+ people on set and then straight back to my full time role on the Tuesday. I was absolutely shattered when I finally crawled into bed at 8am on Monday morning, but it was also such a high pulling that shoot off and having it go so well - getting everything we wanted, so by Tuesday night we were back to planning the next shoot.


Question: And, what did you find to be the most rewarding part of Jade Of Death?

Taylor Litton-Strain: Hard to choose just one! I really feel like I've built some strong friendships while making the series which was unexpected but so wonderful to have met and become friends with so many talented creatives.

I think also for me it's been a huge reward having this proof now that I'm capable of producing high quality longer form projects like webseries, television and feature films. I had made over ten short films before making Jade of Death, they have all done really well at festivals and they had wide distribution so lots of people had seen them, but I'm was definitely ready to start producing commercial projects (which short films are not!) and now I can use Jade of Death as evidence of my ability to do this well!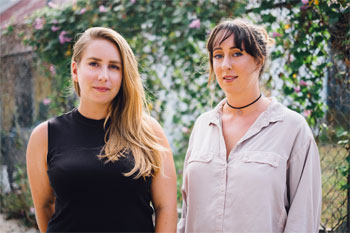 Question: What have you learnt about yourself whilst working on Jade Of Death?

Taylor Litton-Strain: Quite a few things, one of which being that there is an endless array of nicknames for me (most courtesy from our Post-Supervisor Chris Hogben) - some favs being: Tayzor, Taymantis and Tayrannosaurus-rex.

I also discovered despite my sometimes tough exterior, I'm actually a big softie at heart. Which I secretly already knew but was just good at hiding - or so I thought. There's a couple of scenes in Jade of Death which are really emotional and the actors, particularly Bernie (Jade), would tease me for getting a little teary on set. But I just think that's a sign of the great direction and their beautiful performances!


Question: What can we expect from the debut at the Mardi Gras Film Festival?

Taylor Litton-Strain: You can expect a night of solid entertainment! I'm really excited to show the film, but also to talk at the Q&A and meet the audience at the showcase party afterwards. Since making Jade of Death I've had quite a few people ask how they can make their own low budget genre series and how we did it - so you'll no doubt be able to get plenty of insight into that from Erin and me. Also Bernie Van Tiel who plays Jade and Jordan Cowan who plays Maya, her love interest in Jade of Death will be there too and they're both incredibly talented and very entertaining - I think it's going to be a lot of fun!


Question: What was it like working with Erin?

Taylor Litton-Strain: Incredible, I love working with Erin. She is a ridiculously talented and hardworking writer and director. She always has a really strong vision for all her projects and is totally prepared for every shoot, which makes for a great environment on set and gives confidence to the cast and crew. She's also collaborative and treats everyone with respect. I'm always recommending her to other producers as she is also really respectful of the producers role, she understands the challenges of producing and will adapt to new circumstances if something changes along the way - which inevitably it always does, especially with a low budget!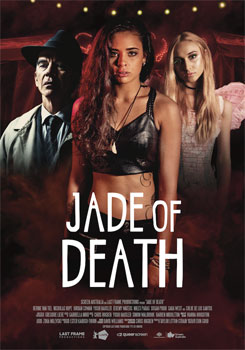 Question: What originally inspired your passion for the film industry?

Taylor Litton-Strain: I think I can blame my parents for that. I'm an industry baby, my mum is great editor and also president of the Australian Screen Editors Guild, and my dad has always worked in the industry in the post and distribution side. So I kind of grew up around film, I always loved it and it just made the most sense to me.

My parents actually tried to dissuade me from joining the industry when I first started because of it being such a difficult industry, they said I should try being a lawyer or in the airforce instead. On the occasions when I'm in the thick of it and running on about 3 hours sleep I do wonder if it might be a little less stressful flying a fighter jet…


Question: What's next, for you?

Taylor Litton-Strain: I've just started my own independent production company, Last Frame Productions, which is really exciting. I'm currently developing a slate of projects for the company including a couple with Erin, one of which is the second season of Jade of Death which she is co-writing with Huna Amweero and is in development with ABC and Screen Australia.


Interview by Brooke Hunter