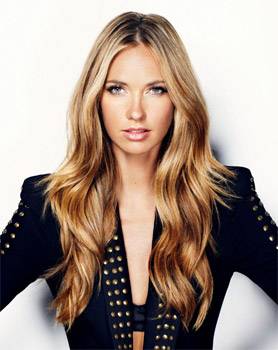 Top Beauty Tips From Nikki Phillips
Don't let the precious summer days slip away! Keep your pins looking sexy and smooth with tips from Venus and Olay and model and fashion personality Nikki Phillips. Your stunningly smooth pins will be sure to turn heads for the remainder of the long, hot days with these fresh tips.

Nikki Phillips Top Tips on how to keep your legs sexy this summer:

1. At this point in the season, your legs will have most likely endured a combination of sun and salt so make sure you keep up your routine of exfoliating and moisturising at least twice a week.

2. Regularly shave with Venus & Olay SugarBerry to reveal sexy smooth legs, the built in moisture bar means you don't have to use a separate shave gel and can be out of the door a lot sooner – at the beach or bar!

3. The best exercise to achieve toned pins is lunges with weights and LOTS of squats with dumbbells. As painful as it is, stair running is also great for overall definition and it is a great cardio workout at the same time.

4. Don't neglect your toes for all the time they spend peeking out of sandals an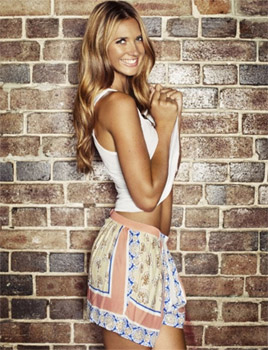 d wedges! An at-home pedicure with a couple of coats of nail polish will ensure your legs are always ready for anything.

5. If you are taking a beach -selfie', aim the camera so that the edge of the frame lands somewhere on your thighs, fairly close to your hips -this angle makes your legs look as long as possible! If a friend is taking the shot, a side on profile whilst lazing on the sand is always the most flattering - and always ensure your legs are silky smooth.

6. Pick two or three days a week to shave your legs and wash your hair at the same time - having designated days will ensure you don't forget to pay them the attention they deserve!

7. For a casual look to show off your pins, tie a denim shirt around your waist and add some heels to complete your look - the illusion of your legs starting at the bottom of the shoe and finishing where the shirts is placed around your waist will make your pins look sky high! A nude heel is always a great optical illusion for longer thinner legs also.

8. For a dressier look, opt for a pair of heels and a dress that finishes mid-thigh in a cut that suits your body shape avoiding ankle straps and high-cut shoes (as this will cut off the where the leg starts).