Based on Sue Monk Kidds award winning novel of the same name and set in South Carolina in 1964 the height of the Civil Rights Movement - The Secret Life of Bees is the moving story of a fourteen-year-old girl called Lily (Dakota Fanning) haunted by the loss of her mother.
Sick of her fathers abusive treatment of her, and worried for her friend Rosaleens safety (Jennifer Hudson) after a vicious racist attack, the pair flee town in search of answers about Lilys mother. They eventually find refuge among the Boatwright sisters (Queen Latifah, Alicia Keys and Sophie Okonedo) a family of independent intelligent women who run an apiary.
Gaynor Flynn spoke with Jennifer Hudson at the Toronto International Film Festival.
Gaynor Flynn
: Were you a fan of the book?
Jennifer Hudson
: I didn't know the book beforehand, so when I was offered the role of Rosaleen by Gina (Prince-Bythewood, the director) I read the script and loved it and said: of course I would love to be a part of this project. Then we just hopped in there and started.
Gaynor Flynn
: Where you anxious before you started shooting? This role is quite a dramatic stretch.
Jennifer Hudson
: Definitely. Because I feel like Rosaleen has the biggest arc that I ever had to portray in a character. It was a challenge in being able to develop it and then do the research and morph into that time.
Gaynor Flynn
: The film tackles many themes including racism. Have you ever experienced that yourself?
Jennifer Hudson
: I am sure we all have. I can't think of one particular example though, but I think we are all faced with our own challenges.
Gaynor Flynn
: What kind of research did you do?
Jennifer Hudson
: Well, Gina gave us like about ten different documentaries about the Civil Rights movement. I also had the book of the Chronicles of the Civil Rights movement and several other books shed given us to read. Also I used youtube as a source as well to go back into that time. I searched so deep that my mind was just clouded with the violence and all the things that took place at that time. It just changed like my view on things to see how far we have come as Americans in America. That made me realize: wow, that wasn't really that long ago. It was only 40, 50 years ago but it is a lifetime worth of change that took place.
Gaynor Flynn
: How has your life changed since you won your Oscar for Dreamgirls?
Jennifer Hudson
: Ive been introduced to a whole new industry. Id never thought of film, Id never acted before Dreamgirls came along. And Im getting a little bit more comfortable each time around. Like now versus the Cannes Film Festival where Dreamgirls premiered, it was a huge whirlwind because I didn't know what was going on back then. I was just tossed in and thrown into it. Now I can sit back and enjoy it really for what it is and see how it really works.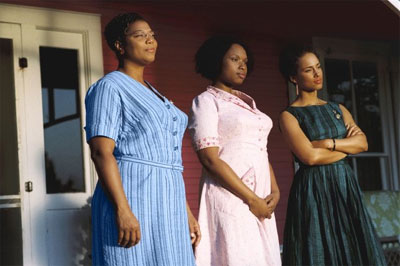 Gaynor Flynn
: Youve also released your first record as well right?
Jennifer Hudson
: That's what I've wanted always my whole life ever since I was seven years old. I wanted to sing. And now I finally have my album coming out. That's what I dreamt of having and releasing an album, receiving a Grammy and who would have known that I would have won an Academy Award before that.
Gaynor Flynn
: Did you talk about that set with Alicia Keys or Queen Latifah?
Jennifer Hudson
: Yeah. And Alicia definitely gave me a good talking to about the whole recording process. The recording process was really long and I was like 'God, how long is this process of recording?' I filmed like three films in between recording my album and she said you know... it takes at least about a year for her to record her albums and so its nothing out of the norm. And then there is Queen to help keep me grounded in film. Queen was running me around at an event we went to the other night, like you need to know whats going on, you need to know these people, because everything is so new and it happens so fast.
Gaynor Flynn
: How do you handle the celebrity side of the business? You must be recognised more and more these days?
Jennifer Hudson
: It freaks me out because I still think that I am very normal. Its just my career thats very different. And so its hard to get adjusted to that part, to being in the spotlight and magnified in the celebrity side of it. I always say: 'Oh, here I go, Ive gotta go and play a little Miss Celebrity.' You know, because Im just Jennifer to me. Thats hard to get adjusted to.
Gaynor Flynn
: So how do you adjust? Do you have some technique?
Jennifer Hudson
: (Laughs) You know, its just you have to be all prepared and all glammed up. Its uncomfortable at times, that's why I have on flats now. (laughs) Theres just a certain way about that but Im still learning the ropes and just trying to catch on and learn from people like Alicia and Queen and even Dakota. She was definitely a big help for me. In age, I am older than she is, but in experience shes far older than I am.
Gaynor Flynn
: Is being constantly recognized one of the biggest challenges you have to deal with now?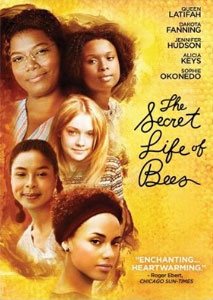 Jennifer Hudson
: Its like the biggest challenge in the world. I said I was going to get me like a little camera, just to show people this is what its like. Just trying to go and get gas. This is what its like going into a drug store. This is what its like going to dinner. Its so hard to get from point A to point B these days because of everybody knows who you are. You get to go home and stop being the interviewer or the journalist, but I am Jennifer Hudson and Alicia is Alicia and Queen is Queen. 24 hours a day, seven days a week. When we go and eat dinner, were still us. I don't mind, I love the people, I love to get out, but sometimes every once in a while I just wanna go eat, you know. And it is hard just to do that. (laughs)
Gaynor Flynn
: Did American Idol prepare you for this kind of exposure?
Jennifer Hudson
: I think Idol is like a good boot camp for the entertainment industry. It moves really fast though. But what I think is like the downside of it is once they have walked you through it and you get eliminated you are out there completely alone. And you don't have the people and the staff and the team to walk you through it or to filter anything that comes your way. But other than that I think it is definitely a good starting platform.
Gaynor Flynn
: What was the inspiration for your record?
Jennifer Hudson
: My biggest inspiration actually is the fans. They said its the longest awaited album ever and Im like: It is? Wow and people are counting down and people have been waiting a long time even since idol. When are you coming out with the album? What they don't realize is that I didn't get my record deal until I did Dreamgirls. I didn't have that from Idol. So theyre probably my biggest inspiration.
Gaynor Flynn
: Is the album very personal?
Jennifer Hudson
: I have one song in particular that is extremely personal which is a tribute to my grandmother. Its called "Jesus Promised". I got my voice from her and she used to lead over a hundred songs in church and this was one of her big songs, so I tributed it to her by singing her song.