Katy Perry: Part of Me 3D
Cast
: Katy Perry
Directors
: Dan Cutforth, Jane Lipsitz
Genre
: Documentary, Music
Synopsis
: A motion picture event movie, Katy Perry: Part of Me is a 3D backstage pass, front row seat and intimate look at the fun, glamorous, heartbreaking, inspiring, crazy, magical, passionate and honest mad diary of Katy Perry!
Katy Perry: Part of Me 3D Review -
www.girl.com.au/katy-perry-part-of-me-3d-review.htm
Release Date
: July 2nd, 2012
Website
:
www.KatyPerryPartOfMe.com.au
Trailer
Production Information
The first woman in music history to produce five Number One singles off of one album, Katy Perry has scaled the heights of pop music stardom few have reached before her. So when the artist invited two young filmmakers to tag along (and "catch everything on film-nothing off-limits") as she circled the globe on her record-breaking "California Dreams Tour," she thought it might produce something of interest to her legions of fans. But it proved to be bigger than anyone could have predicted?
The result is the 3D movie music event of the summer-Katy Perry: Part of Me-a backstage pass, front row seat and intimate look at the fun, glamorous, heartbreaking, inspiring, crazy, magical, passionate and honest mad diary of Katy herself.
This is an intimate, fly-on-the-wall portrait of a natural born performer hitting the very peak of global popularity-the unflinching and ever-present cameras reveal the highs and the lows of Perry's extraordinary trek, both personally and professionally.
The genesis of the project lies with the artist herself: "I could instinctively feel that something important was about to happen that year-it felt like this big wave was coming, and it felt like it was going to be a long one. So, I reached out to two filmmakers and said, 'Hi, guys, I'd like to you come on the road and document the ride.'"
That ride was a yearlong world tour - selling out 124 arena shows - across the United States, Europe, South America and the Far East, and cameras were able to not only capture the palpable excitement and fun of her live concerts, but also to follow Perry back to the 'reality' of her day-to-day life, away from the stage lights and candy-colored costumes. Frank interviews with those who perhaps know the real Katy best-her family and her assembled family of "Team Perry"-offer glimpses into Perry's background, as well as create a picture of a woman giving her all onstage?while pressing personal challenges await offstage.
Per Katy: "This movie is a journey. Last year, I had a year I'll never be able to re-create?amazing highs and some big lows, but that's life. Everyone goes through the good and the bad, but it makes you stronger. But no matter what, as with my live concerts, my ultimate goal with this movie is to make people smile."
Insurge Pictures Presents An Imagine Entertainment / Perry / Direct Management Group Production, In Association With AEG Live and EMI Music North America: Katy Perry: Part of Me, starring Katy Perry. It is edited by Scott Richter. The executive producers are Craig Brewer, Randy Phillips, Michael Rosenberg, Erica Huggins, Edward Lovelace and James Hall. The film is produced by Brian Grazer, Katy Perry, Martin Kirkup, Bradford Cobb and Steven Jensen it is directed by Dan Cutforth and Jane Lipsitz.
About the Cast
Katy Perry
(Star, Producer) is a singer, songwriter, actress, entertainer, and international phenomenon. She is the first female artist to ever have five #1 singles from one album. Born in Santa Barbara, California, Katy Perry's love for music developed during her teenage years. After moving to Los Angeles to pursue her music career, Perry first signed with Island Def Jam Music Group, but was later dropped from the label. She then signed with Columbia Records, but that deal also fell through. It wasn't until she signed with her current record label, EMI/Capitol, that Perry's career exploded and she became an international superstar.
In June 2008, Katy Perry released the album One of the Boys, which to date has sold over 5 million copies worldwide and earned two Grammy Award&reg nominations. The album features the Billboard Hot 100 number-one single "I Kissed a Girl," as well as the hits "Hot N Cold," "Waking Up in Vegas" and "Thinking of You." To promote the album, Katy Perry embarked on her first world tour, Hello Katy Tour, where each arena show was sold out.
Her sophomore album, Teenage Dream, was released in August 2010 and debuted at number one on the Billboard 200, selling 192,000 copies in its first week and was later certified two times platinum. Teenage Dream and its singles have received multiple award nominations at the Grammy Awards&reg and won International Album of the Year at the 2011 Juno Awards&reg. Her singles "California Gurls," "Teenage Dream," "Firework," "E.T." and "Last Friday Night" all shot to number one. From February 2011 to January 2012, Perry embarked on the California Dreams Tour, playing 124 sold-out arena shows across the globe.
Katy Perry's most recent album, Teenage Dream: The Complete Confection, was released in March 2012 and featured the singles "Part of Me," "Wide Awake" and "The One That Got Away."
On July 5th, 2012, Paramount Pictures will release the 3D motion picture event movie Katy Perry: Part of Me.
Johnny Wujek
(Stylist) is a fashion stylist who, in addition to creating many of Katy Perry's show stopping red carpet looks, also designed all of Perry's costumes for her California Dreams tour. Born in Detroit, Wujek found the arts to be enticing from an early age, and after studying graphic design and photography at Wayne State University he moved to Los Angeles to pursue modelling with NEXT Models.
After two years of modelling, Johnny Wujek realised his passion for styling and fashion outweighed his love for modelling. His fist styling job was on the movie Wonderland and from there his career took off and he began styling for commercials, videos and editorials. Johnny Wujek has worked with the most revered photographers in the business including, Terry Richardson, Mark Lidell, James White and many more. His editorial portfolio includes Flaunt, i-D, Elle, Vogue, V Magazine, Rolling Stone, InStyle, Interview and Cosmo and he has styled campaigns for Guess, Bebe, Absolut Vodka and Badgley Miscka. When it comes to creating the perfect, most buzzed about red carpet moment, Wujek's loyal clients such as Katy Perry, Rachel Bilson, Alexis Bledel, Amber Hear, Shakira, Paris Hilton, Meg Ryan, Giovanni Ribisi and Zac Efron turn to him for his expertise.
Wujek is currently working on a clothing line and is set to appear as a judge for CW's "America's Next Top Model."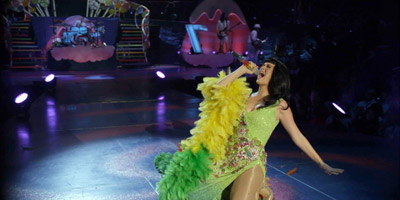 Todd Delano
(Make up artist) started working with Katy Perry during her Hello Katy tour in 2008 and since then they have been inseparable. Born in a small town in Indiana, Delano moved to New York City in the summer of 2002. He started his career working for MAC, NARS and YSL and met Katy Perry at an event sponsored by Max Factor. Since that fateful first encounter, Todd Delano has handled Katy Perry's make up for her tours, red carpet moments and editorials.
About the Filmmakers
Dan Cutforth
and
Jane Lipsitz
(Directors) have been creative partners since the late '90s. In 2001, they founded their production company, Magical Elves.
Over the course of their partnership, the Magical Elves have garnered multiple Emmy nominations, culminating in a win in 2010 for Outstanding Reality Program or Competition for Top Chef. In 2008, they received a Peabody Award for Project Runway, the first reality show to be honoured by the organisation. Project Runway is one of four Magical Elves shows named by Entertainment Weekly in their list of the 20 Best Reality Shows of All Time, along with Top Chef, Bands on the Run and Project Greenlight. Other notable credits include 3, Fashion Star, The Real L Word, Work of Art, Braxton Family Values, Last Comic Standing and Hunger Hits Home.
In addition to unscripted television, the Magical Elves have also entered the feature documentary world. Their first film, Air Guitar Nation, won awards on the film festival circuit and was released domestically and internationally in 2007. Their second feature, Justin Bieber: Never Say Never, was released in February 2011 the film was critically acclaimed and is currently the third-highest-grossing documentary of all time.
Academy Award&reg-winning producer
Brian Grazer
(Producer) has been making movies and television programs for more than 25 years. As both a writer and producer, he has been personally nominated for four Academy Awards&reg, and in 2002 he won the Best Picture Oscar&reg for A Beautiful Mind. In addition to winning three other Academy Awards&reg, A Beautiful Mind also won four Golden Globe Awards (including Best Motion Picture Drama) and earned Grazer the first annual Awareness Award from the National Mental Health Awareness Campaign.
Over the years, Brian Grazer's films and TV shows have been nominated for a total of 43 Oscars&reg and 138 Emmys. At the same time, his movies have generated more than $13.5 billion in worldwide theatrical, music and video grosses. Reflecting this combination of commercial and artistic achievement, the Producers Guild of America honoured Brian Grazer with the David O. Selznick Lifetime Achievement Award in 2001. His accomplishments have also been recognized by the Hollywood Chamber of Commerce, which, in 1998, added Brian Grazer to the short list of producers with a star on the Hollywood Walk of Fame. On March 6th, 2003, ShoWest celebrated Brian Grazer's success by honoring him with its Lifetime Achievement Award. In May 2007, Brian Grazer was chosen by Time magazine as one of the "100 Most Influential People in the World." In January 2009, Brian Grazer and his creative partner, Ron Howard, were honored by the Producers Guild of America with the Milestone Award. In November 2009, New York University's Tisch School of the Arts honoured them with the Big Apple Award, and in May 2010, they were honoured by the Simon Wiesenthal Center with its Humanitarian Award. In February 2011, Grazer was the MPSE 2011 Filmmaker Award recipient.
In addition to A Beautiful Mind, Brian Grazer's films include Apollo 13, for which Grazer won the Producers Guild's Daryl F. Zanuck Motion Picture Producer of the Year Award, as well as an Oscar&reg nomination for Best Picture of 1995 and Splash, which he co-wrote as well as produced, and for which he received an Oscar&reg nomination for Best Original Screenplay of 1984.
Brian Grazer also produced the film adaptation of Peter Morgan's critically acclaimed play Frost / Nixon, directed by Ron Howard. The film was nominated for five Academy Awards&reg, including Best Picture, and was also nominated for The Darryl F. Zanuck Producer of the Year Award in Theatrical Motion Pictures by the PGA.
Brian Grazer recently produced the 84th Academy Awards hosted by Billy Crystal. He is currently in production on RUSH, a high-adrenaline Formula One biopic starring Chris Hemsworth and Daniel Bruel, directed by Ron Howard.
Brian Grazer's most recent films include J. Edgar, directed by Clint Eastwood and starring Leonardo DiCaprio. Other films include Tower Heist, starring Ben Stiller and Eddie Murphy Cowboys & Aliens, directed by Jon Favreau and starring Daniel Craig and Harrison Ford The Dilemma, starring Vince Vaughn and Kevin James the drama Robin Hood, directed by Ridley Scott and starring Russell Crowe and Cate Blanchett the adaptation of Dan Brown's best-selling novel Angels & Demons, starring Tom Hanks, and directed by Oscar&reg-winner Ron Howard which opened in May 2009 the drama Changeling, directed by Clint Eastwood and starring Angelina Jolie the Ridley Scott-directed drama American Gangster, starring Russell Crowe and Denzel Washington the big screen adaptation of the international bestseller The Da Vinci Code the tense drama The Inside Man, directed by Spike Lee and starring Denzel Washington, Clive Owen and Jodie Foster Flightplan Cinderella Man the Sundance acclaimed documentary INSIDE Deep Throat Friday Night Lights 8 Mile Blue Crush Intolerable Cruelty Dr. Seuss' How the Grinch Stole Christmas The Nutty Professor Liar, Liar Ransom My Girl Backdraft Kindergarten Cop Parenthood Clean and Sober and Spies Like Us.
Brian Grazer's television productions include NBC's Parenthood, based on his 1989 film, and NBC's Peabody Award-winning series Friday Night Lights. Additional television credits include Fox's hit Golden Globe and Emmy award-winning Best Drama Series 24 Fox's Emmy award-winning Best Comedy Arrested Development Fox's Lie to Me, starring Tim Roth CBS's Shark NBC's Miss Match WB's Felicity and ABC's SportsNight, as well as HBO's From the Earth to the Moon, for which he won the Emmy&reg for Outstanding Mini-Series.
Brian Grazer began his career as a producer developing television projects. It was while he was executive-producing TV pilots for Paramount Pictures in the early 1980s that Brian Grazer first met his longtime friend and business partner, Ron Howard. Their collaboration began in 1985 with the hit comedies Night Shift and Splash, and in 1986, the two founded Imagine Entertainment, which they continue to run together as chairmen.
Martin Kirkup
(Producer),
Bradford Cobb
(Producer) and
Steven Jensen
(Producer) are partners at Direct Management Group, an internationally successful music management company, which offers artistic and business services to a very select roster of artists (which currently includes Katy Perry, k.d. lang, Adam Lambert, Gin Wigmore and The Go-Go's).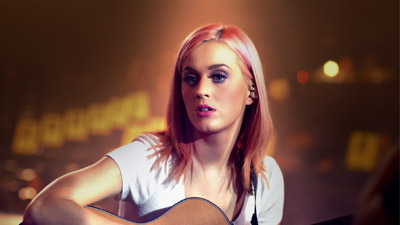 The company was founded in April 1985 by Steve Jensen and Martin Kirkup, combining Steve Jensen's experience with top-line artists at the ICM Agency with Martin Kirkup's acumen in strategic career planning at A&M Records. Direct Management Group enjoyed early success in handling British "New Wave" artists Echo & The Bunnymen, and Orchestral Manoeuvres in the Dark (gaining their first worldwide hit single with "If You Leave" and a platinum album in 1986), as well as guiding Bryan Ferry on his first international tour in 1988.
The success of The B-52's quadruple-platinum album "Cosmic Thing" (with its hit singles "Love Shack" and "Roam") in 1989 established the company as a secure home for unique artists intent on forging their own path to success.
In 1991, Direct signed the San Francisco band Counting Crows, and enjoyed a massively successful 10-year run, in which they sold 25 million albums worldwide while establishing a rock-solid touring base.
During the '90s, Direct continued to develop by working with artists such as David Byrne, Tracy Chapman and the New Radicals.
Bradford Cobb joined Direct in June 1998 and broadened the range of the company by signing The Go-Go's and then Katy Perry in 2004.
The early career of Katy Perry posed a series of unusual challenges, which included a change of record labels that brought her to Capitol/EMI in 2007 and the subsequent release of her first album, "One of the Boys," in 2008.
Katy Perry has since become a global superstar-over the past four years, she has had a string of eight Number One hit singles, sold over 10 million albums and had 100 million downloads worldwide. Perry's "California Dreams Tour" (2011) was a yearlong 124 show international sell-out, which was documented on film as a key element in Katy Perry: Part of Me. Katy Perry: Part of Me was produced by Martin Kirkup, Bradford Cobb and Steve Jensen, along with Brian Grazer of Imagine Entertainment, for Paramount Pictures.
Craig Brewer
(Executive Producer) is a distinctively regional screenwriter and director known for using music to complement his storytelling. Brewer's films capture the complexion and experience of the American South, creating unforgettable characters that manage to both entertain and challenge audiences.
Craig Brewer studied playwriting at the American Conservatory Theatre in San Francisco. His first feature film, The Poor and Hungry, won Best Digital Feature at the Hollywood Film Festival and was acquired by the Independent Film Channel.
Craig Brewer's second film, Hustle & Flow, was financed by director John Singleton and produced by Stephanie Allain. Shot in his hometown of Memphis, Tennessee, Hustle & Flow premiered at the 2005 Sundance Film Festival, winning the Audience Award for Best Feature. The film went on to secure a record-breaking acquisition deal by Paramount Pictures and MTV Films, garner an Academy Award&reg nomination for lead actor Terrence Howard, and win the Academy Award&reg for Best Original Song, Three 6 Mafia's "It's Hard Out Here For A Pimp."
Craig Brewer's third film, Black Snake Moan, starred Samuel L. Jackson and Christina Ricci. Driven by a classic and contemporary Blues soundtrack, Black Snake Moan is a Southern gothic tale featuring the Brewer hallmarks of sex, sin and redemption. The film premiered at the 2007 Sundance Film Festival and was released by Paramount Vantage in February of the same year.
In 2008 Craig Brewer launched $5 Cover, an online music drama series for MTV he created and dedicated to the Memphis music scene. The series followed a cast of young musicians as they fought for love, inspiration, and money to pay the rent. The success of the Memphis series led to $5 Cover - Seattle, which Brewer produced.
In 2011 Craig Brewer adapted and directed the remake of the Paramount Pictures' classic, Footloose. The film introduced Kenny Wormald as Ren MacCormack and Julianne Hough as Ariel Moore. Screen veterans Dennis Quaid and Andie MacDowell also starred in the film.When not in production, Craig Brewer lives in Memphis, Tennessee with his family.
Randy Phillips
(Executive Producer) serves as President and CEO of AEG Live, one of the two largest live entertainment companies in the world, and the division of Los Angeles-based AEG responsible for developing and presenting live domestic and international concert tours and events, museum-quality exhibitions and producing a variety of programming and multi-media content.
Randy Phillips guides and oversees the operation, strategic planning and development of all AEG Live entertainment venues, regional offices, divisions, affiliates and properties, including The Messina Group, Marshall Arts, Network Live, BandMerch, Arts & Exhibitions International, as well as the Los Angeles offices of international promotion division, Concerts West, and Goldenvoice, the West coast's largest regional promoter.
AEG Live's national promotion divisions are currently producing tours by Justin Bieber, Bon Jovi, Paul McCartney, Black Eyed Peas and Trey Songz, and have also promoted concert tours by such artists as Taylor Swift, Justin Timberlake, Celine Dion, Kenny Chesney, Miley Cyrus / Hannah Montana, American Idol and the late Michael Jackson. The undisputed leader in music festivals, AEG Live annually hosts the New Orleans Jazz & Heritage Festival, Ohio's Rock on the Range and Sun Fest in Florida. Now entering its 12th year, the renowned and award-winning Coachella Valley Music & Arts Festival, created and operated by Goldenvoice, still reigns supreme as one of the world's preeminent destination music festivals. Sister festival, the Stagecoach Country Music Festival, is the premier country music festival in the world.
After numerous meetings spread over the course of a two-year period, Randy Phillips personally finalised an agreement with Michael Jackson for a series of 50 concert performances at The O2 Arena in London to herald the international pop-star's return to the stage for the first time in more than 10 years, which would be his last before he retired. The ambitious $36 million live production that Phillips oversaw, set new records for ticket sales, and was comprised of 22 sets, revolutionary special effects, aerial performers and elaborate costumes.
Following Jackson's tragic and unexpected passing, Randy Phillips dedicated himself to producing a memorial worthy of a king - the King of Pop - and his grieving fans. 31.1 million Americans watched the televised services, as did another 17.3 million computer and mobile users worldwide, making it one of the most watched events in online streaming history. Not long thereafter, Phillips began the process of reviewing footage of the show rehearsals with the intent to release a documentary film for the world to witness the multi-faceted artistic genius Jackson was and the remarkable concert he had planned for his fans. The theatrical run of Michael Jackson's This Is It has made it the highest grossing documentary / concert movie of all time.
A veteran music and entertainment industry executive, Randy Phillips began his career as a local concert promoter while still attending Stanford University. While still a student at Loyola University Law School, Phillips had already been an artist manager and served as an executive producer on NBC's Rock Palace. He later became a founding partner of Stiefel-Phillips Entertainment, where he managed the music and film careers of leading artists Prince, Rod Stewart, Guns N' Roses, The Bangles and Toni Braxton. Randy Phillips became President and CEO of Gasoline Alley Music, a joint venture record and publishing company with MCA Records, and the force behind the multi-platinum success of the groups Sublime and Shai. He later established his own consulting and management firm, Phillips Digital Media, which he continues to helm today with such clients as Lionel Richie and Usher, in addition to serving in his current position at AEG Live.
Randy Phillips has won an NAACP Image Award for Outstanding Variety Special and was honoured by that association with an Outstanding Motion Picture nomination for This Is It.
As President of Imagine Entertainment,
Michael Rosenberg
(Executive Producer) has been involved in the marketing and distribution of films and televisions shows, which have received over 39 Academy Award&reg nominations and 27 Emmy nominations. Michael Rosenberg has served on the Board of the Academy of Motion Pictures, and Variety International and he has been actively involved with many fundraising activities to benefit UCLA Medical School, USC Film School, The American Film Institute, The Help Group, Best Buddies and Sloan Kettering Cancer Research.
Prior to joining Imagine, Michael Rosenberg was President of the Saul Zaentz Production Company and Fantasy Films in Berkeley, California. During his 10 years at the company, he was involved in One Flew Over the Cuckoo's Nest, Amadeus and The English Patient.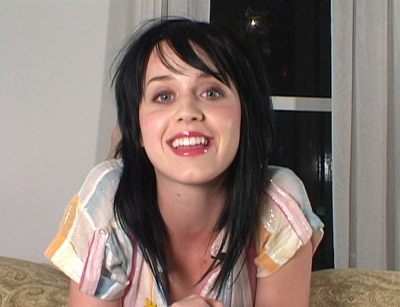 Erica Huggins
(Executive Producer) is currently Co-President of Motion Pictures at Imagine Entertainment. She was previously with Radar Pictures and its precursor, Interscope Communications, for over a decade, before moving to Imagine.
In 2004, Imagine Entertainment hired Erica Huggins as Executive Vice President of Motion Pictures, where she produced Flightplan, starring Jodie Foster and directed by Robert Schwentke. As the co-President of Motion Pictures, Erica Huggins is responsible for developing projects by hiring writers, directors and overseeing the production and post-production of her films. Her projects have come from existing scripts, books, articles, life rights and original ideas from Brian Grazer and Ron Howard.
Recently, Erica Huggins executive-produced J. Edgar, a biopic about J. Edgar Hoover, directed by Clint Eastwood, written by Oscar-winning screenwriter Dustin Lance Black and starring Leonardo DiCaprio. She also has over a dozen films in various stages of development at Imagine. Currently, she is developing three projects on the fast track at Universal: Colossus, written by Jason Rothenberg 364, written by David Guggenheim and The Knife, based on an investigative article about gang informants in South Central Los Angeles, to be directed by Kimberly Peirce and written by Vineet Dewan.
Additionally, she is working on Dark Tower, an adaptation of the Stephen King series of the same name, which is being written by Akiva Goldsman, with Ron Howard attached to direct. She is also developing a feature adaptation of Jon Krakauer's best-selling novel Under the Banner of Heaven, to be written by Dustin Lance Black.
Erica Huggins graduated from Hampshire College with a dual degree in anthropology and documentary film. She spent a year in Japan and China, researching her thesis and teaching at Kobe College. She then moved back to the U.S. and began working as a film editor.
She first came to Interscope's attention more than a decade ago, when she was working as an editor on one of the company's productions. Her editing credits included John Waters' classic Hairspray Crybaby Serial Mom and Academy Award&reg-winning director Michael Cimino's The Sicilian and Desperate Hours. Interscope was in search of executives with a non-traditional background to bring a fresh perspective to the development and production process and offered Huggins a position as an in-house producer.
At Interscope, Huggins produced What Dreams May Come, starring Robin Williams and Cuba Gooding, Jr., which earned an Oscar&reg&reg for its visual effects. She also produced Boys, starring Winona Ryder, and the critically acclaimed Gridlock'd, starring Tupac Shakur and Tim Roth.
While at Radar, her credits included Le Divorce, starring Kate Hudson and Naomi Watts, and How to Deal, starring Mandy Moore.
Edward Lovelace
and
James Hall
(Executive Producers) are a directing duo who work together under the name DARYL for Pulse films. They have been collaborating since 2006 and began their career directing music videos for the likes of Cage the Elephant and Gallows. Their work in commercials and cinematic documentaries has earned them two Silver Cannes Lions.
In 2010 DARYL directed their first feature length documentary Werewolves Across America which premiered at CPH:Dox Copenhagen and London's Raindance. The film is a portrait of American youth culture told from within an underground music scene.
Lovelace and Hall spent the majority of 2011 documenting Katy Perry's California Dreams Tour capturing the footage that would subsequently become Katy Perry: Part of Me.
The duo is currently directing a documentary about Edwyn Collins, a Scottish Musician formerly of the influential new wave band Orange Juice. It charts his recovery and return to musical form in the aftermath of a devastating stroke that left him unable to walk or speak. The film deals with the role memories play in our lives and how they define who we are.