Mckenna Grace Gifted
Cast: Chris Evans, Octavia Spencer, Jenny Slate
Director: Marc Webb
Genre: Drama
Rated: M
Running Time: 101 minutes

Synopsis: Frank Adler (Chris Evans) is a single man raising his spirited young niece Mary (Mckenna Grace) in a coastal town in Florida. But Mary is a brilliant child prodigy and Frank's intention that she lead a normal life are thwarted when the seven-year-old's command of mathematics comes to the attention of his formidable mother Evelyn (Lindsay Duncan)"a wealthy Bostonian whose plans for her granddaughter threaten to separate Mary and Frank. As family tensions and disconnections flare, uncle and niece find support in Roberta (Octavia Spencer), their protective landlady and best friend, and Mary's teacher Bonnie (Jenny Slate), a young woman whose concern for her student soon develops into a relationship with her uncle as well.

Review: I absolutely genuinely fell in love with Mckenna Grace's character, Mary in Gifted as she carries the story which is bound to warm audience's hearts. Gifted is a drama for all ages and is so beautifully portrayed by Chris Evans, Octavia Spencer and Jenny Slate I cried with their characters at the highs and ultimate lows. I can't recommend this film enough.
- Brooke Hunter

Gifted
Release Date: August 31st, 2017


About The Production
'Our families are not always the ones we were born into. This is an important idea to stay connected to."
-Director Marc Webb

Gifted began its journey to the big screen when producer Karen Lunder, who has produced an assortment of films including Arrival, remembers a conversation with producer Andy Cohen in which she asked: '-What do you have that's great and different? What is the thing you're most excited about?' He sent me Gifted. When I read the script, it had this timeless quality to it. It felt like the kind of movies I grew up watching: it was a throwback of sorts to films of the 70's and early 80's that weren't afraid to make you laugh and cry – that were both escapist and real."

Says Andy Cohen, 'Screenwriter Tom Flynn had a written something special. Once in a while you get lucky and you read something that you absolutely fall in love with. I was crying at the end of it, but I also kept laughing throughout. What I loved about it is was that it was all about the characters. They were fully realised and I knew we could get tremendous actors and a top director." says Andy Cohen.

'The next step was to find the right filmmaker, and Marc Webb ((500) Days Of Summer) was at the top of the list. But with a script like this," Karen Lunder says, 'if you don't get it right, it won't find its audience, it won't find its place in the world. We had to find the right person," and she was convinced that was Webb. Andy Cohen remembers, 'Karen Lunder told me that she would try to get Marc Webb to read it but not to get my hopes up as she knew how selective he was as well as being focused on another project."

Like Karen Lunder and Andy Cohen, Marc Webb responded to the writing. 'I kept on waiting for this script to get bad, but it just kept getting better. It was simple, warm and uncynical. The writing felt nourishing to me. Mary and Frank are something like a comedy team with a lot of heart. After spending so many years on bigger movies, I just wanted to hang out with these two."

In his career, Chris Evans has judiciously chosen a balance of blockbuster and smaller, more interior films. He picked Gifted for many reasons but says: 'It was more the director than the role. You can have a great role and a great script. You can have a lot of pieces in place but if you don't have a great director, you don't have much. So for me it was Marc Webb."

Tom Flynn has had a successful career in Hollywood. 'He'd done really well selling big comedy scripts to the studios," Gifted producer and Tom Flynn's literary manager Andy Cohen explains. 'These were different spec scripts where he'd sell them and they never got made."

Tom Flynn left Hollywood for Florida where he started selling real estate and semiretired. At the urging of his wife, he finally began to write the movie he really wanted to write. He hunkered down in his sister's empty beach house for five uninterrupted weeks. 'In November and December there was nobody around and everything's closed, so you don't have anything else to do." With little to distract him, Tom Flynn walked the beach in the morning, created the dialogue in his head, and then went home every day and worked on the script.

His inspiration for Gifted was actually his sister, whom he describes as 'the most unassuming ridiculously smart person you've ever met. When she was five everyone in the family was afraid of her, she was so determined. I had been around a brilliant mind all my life and I learned how important it was to have fun too, if she hadn't she might have been doomed." She was the jumping off point for Gifted, along with his two nieces, one of whom really did punch out a bully on the school bus just like Mary Adler. For the first time, Tom Flynn says, he felt no pressure as he worked. 'Every other time I wrote something it was always with the market in mind, I always wrote it to sell it. This one I wrote for the characters and the story."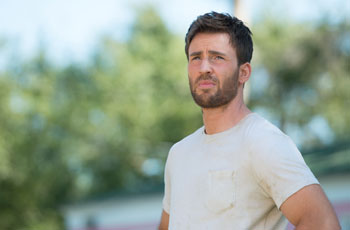 'Before I knew it," says Andy Cohen, 'I had a first draft that was nothing like anything Tom Flynn had written before. It was really something special. Once in a while you get lucky and you read something that you absolutely fall in love with. The characters were fully realised and I knew we could get tremendous actors and a top director."

Karen Lunder felt an immediate personal connection to Tom Flynn's story too. She hunted Tom Flynn down and persuaded him that she was the right person to get his film made and even shared the coincidence that her own no-nonsense, intimidating 'Chanel grandmother" was named Evelyn like Lindsay Duncan's character. 'It's like when you fall in love, now you have to figure out how you're going to get married. I told him that there was something about it that I latched onto and couldn't let go of. I knew I had to take care of this project and make sure it got made right." The script eventually landed on Hollywood's Black List, a survey of film executives' favorite screenplays yet to be produced.

Other key players on Gifted also had serendipitous connections to components of the world that Tom Flynn had created. As it turned out, Marc Webb himself, like Tom Flynn, came from a family in love with mathematics.

'My father had been involved in mathematics for a very long time, so I had an immediate physical and emotional connection to the material. It just felt right," Marc Webb reveals. 'I had been working in big movies for a long time at that point and I wanted something simple, something that got back to the roots of what I love about film, which is character, and then this came along."

'I was really interested in working with kids," he says. 'It can be really challenging and it was new to me, which I think was the one intriguing reason I wanted to make the movie."

Marc Webb brought a unique vision to the film, Andy Cohen says: 'When he's directing a scene, it's like he's choreographing a dance, not just where the actors stand or what they're doing, but an emotional choreography. That's important because each of them have their own unique arc." Andy Cohen adds: 'You never know when you're building your cast and your crew what you're going to end up with. It's this magical alchemy. I do think it starts at the top with the director. He paints what he wants the film to be."

Webb is particularly pleased that Gifted is a movie in which all the intellectual powerhouses are women. 'It's a movie where women are really brilliant and it's not done as a stunt. It's something that feels weirdly rare, I don't know why. I love the idea of having girls who are good at math, women who are good at math. A woman just won the Fields Medal in mathematics [Note: In 2014, Maryam Mirzakhani, a math professor at Sanford University, was the first woman to win the most prestigious prize in her field also known as the Nobel Prize of Mathematics] I mean, it happens in the world but we just don't always recognise that in cinema."

Marc Webb also thinks that fathers will respond to the message of the film, if his own reaction is any example: 'I'm a forty-year-old dude, and I got choked up. All the burly grips hid behind the duvateen (light blocking fabric) because they were crying. I think men are not encouraged to feel, which I think is one of the challenges that Frank has to face, but of course men are emotional creatures too."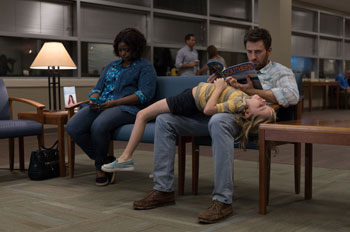 A Gifted Cast

Karen Lunder says. 'It's what you hope for as a producer, to actually have each role played by the best possible person, a dream cast."

Chris Evans, a huge fan of (500) Days Of Summer and the Spiderman films says of his first meeting with Marc Webb, 'It just felt like we gelled. We quickly saw eye-toeye on the process, and he gained this allegiance with myself and the rest of the cast. We just had trust. We believed in Marc Webb's internal barometer of what was good and what was bad."

When Chris Evans first read the script, he was drawn to the dialogue – 'the music of the words, the exchange, the repartee" - and the story. 'I love character pieces that involve family drama, they're very relatable." That, and the attraction of very intelligent people exchanging clever banter, he says, 'is just very juicy for an actor."

Chris Evans worked with Marc Webb to create who they wanted Frank Adler to be. 'Frank Adler's a tricky guy," Chris Evans says. 'He has a lot of guilt, which is tough to play because it's beneath the surface. You can't exactly show your cards and he's kind of a closed-off emotional guy anyway. He's tough to read. I think he's exceptional but in a different way than his sister. There's a lot of complexity in his past and he's someone who didn't cope as well with it as he does now."

Marc Webb says: 'People often think of Chris Evans as Captain America, this sweet all American guy, and he is all that, but there is a dimension to him that you sense underneath, some melancholy that I think is really beautiful and hasn't been explored a lot in his work. He's incredibly skilled and very funny. There were a lot of actors who were interested in Gifted, but Chris Evans had a passion that was singular. I remember when I was meeting him, and I said, -We're making a small movie.' If he wanted to, he could exist solely in that atmosphere and I was a little nervous because I wanted him to do this one. And in about 30 seconds he said, I love this movie and we have to do it. He became an ally really quickly, a wonderful, creative collaborator and a good friend in the process."

Karen Lunder too thinks Chris Evans gives 'a very surprising performance…There's something about him in the role of Frank where he's messier, not just on the outside but on the inside. In every moment of this film Frank is carrying something from his part – his anger, guilt, resentment, fear and love. And the moment you see him with Mary, regardless of whether you know where the story is going, you can't help but root for them."

The casting of Mary was crucial to the success of Gifted, and led to an eightmonth exhaustive search says Karen Lunder. 'We were not just looking for a great child actor, which is a challenge in itself. We needed to find someone who could be funny, spunky, pull off the big emotional moments and be credible as a genius – a tall order, especially for an eight-year-old."

Marc Webb insists there was a good reason for the massive search: 'I couldn't have made Gifted unless I found the right Mary Adler. It was the biggest hurdle to making the movie." 'We saw hundreds of girls but when Mckenna Grace auditioned with Chris Evans, 'their chemistry was palpable," Karen Lunder recalls. In Mckenna Grace's audition, Marc Webb remembers asking her to prank the cat and pretend a stapler was the one-eyed Fred. 'She made the stapler meow – she was hilarious. Chris Evans couldn't keep a straight face. But then two minutes later she would come in weeping, with her guts spilling out because she was left by the only person she knew. There's an emotional depth and sophistication you don't see very often in an actor, but for a child, that's a level of virtuosity that is incredibly rare."

Mckenna Grace remembers it was very stressful meeting Marc Webb for the first time. 'They had given me the wrong sides [scenes] to read, so he just gave them to me in the hallway. I had five minutes to memorize them. But once the audition was over, we just talked and had a fun time. I wanted this movie more than any movie I've ever wanted."

She says that she and Marc Webb 'had an amazing connection together. He was the perfect director for this job because we needed someone with a big, caring, loving, heart. He let me take my time when there was a crying scene. I would walk in, and he'd sit by the camera and he would cry with me, so then I didn't really feel alone."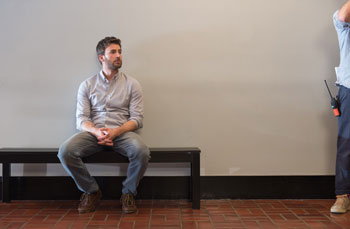 Mckenna Grace says she also learned a lot from working with Chris Evans. 'He was very focused on the set, and sometimes he would sit down and help me with my script." Chris Evans treated her 'more like a friend, like he treats Mary. I really like that he treated me that way, except he did try not to say bad words around me."

She allows that Mary is very smart for her age 'and smarter than I am," so it was a challenge to learn the math: 'It was very hard to memorize all those numbers and those periods and all that math. I mean, I just learned all of my times tables and now I'm moving on to division while my character Mary was on calculus." Marc Webb recalls that Mckenna Grace found a way to memorize the equation that worked for her: 'She made it into a song, singing along with sophisticated and very real equations with pi and alphas and absolute values and it was extraordinary. You felt like there really was some genius in the girl, a different kind of genius."

Mckenna Grace proves that she has a different kind of perspective for a nine-year-old, genius or not. When asked what the message in Gifted means to her, she gives a most moving and simple answer: 'At the end of the day, no one can tell you if your family is perfect or not. You may just have a mom, or you may just live with your daddy, or two moms and two dads, or you may live with your grandparents, or you may have an uncle like Mary does. People say that the perfect family has to have a mom and dad, a big amazing house and a lot of money. But as long as you have a loving, caring person that you live with, then I think that's perfect for you."

'The moment that Lindsay Duncan steps onto the screen as Evelyn, it's almost like she was born to play the part," Karen Lunder says. 'Her role in Birdman was so memorable and rich in such a small amount of screen time. We thought, what would happen if you put her in this part?"

Lindsay Duncan has had an impressive career in film and television both in the States and the UK. For her stage work, she won an Obie Award for Top Girls, a Tony and an Olivier Award for Private Lives, and a second Olivier Award for Les Liaisons Dangereuses, for which she also won the Critics Circle, a Drama Desk award and a Tony nomination. 'With Searchlight being our partner in this film, they knew her well, and we couldn't think of pursuing anyone else," Karen Lunder notes. 'Thankfully, she read the script right away and said yes."

'We thought she would embrace not only the brashness of Evelyn but her sophistication," adds Marc Webb, 'yet there are moments of tenderness and softness in her as well. She's also vulnerable, and it's a tricky combination." Producer Andy Cohen lauds the dimension Lindsay Duncan brings to the role, 'which I think in other hands would have been more arch and obvious and easier to spot where that character was going to go."

Lindsay Duncan reveals that she was attracted by the strong story, and the fact that even though there's a child at the center of Gifted, 'it isn't just a cute movie about a cute kid. You can see where everybody stands in this complicated situation fueled by history. It's about really difficult stuff, and that's appealing to all of us as actors. It's a script people wanted to be involved in."

She describes Evelyn as 'someone who has strong opinions and it sets her apart. She has that in her nature and in a way she's isolated. But then as with all good writing, you discover that it's not that simple." She didn't have to do a lot to feel as much of an outsider as Evelyn is. 'I'm the Brit with the Americans, and I don't live or work here, really. The situation places my character on the edge, just outside a tiny, tight-knit family, even though she's a blood relation. And also of course there's Roberta (Octavia Spencer), who's not a blood relative, but she is as family as it gets." She adds: 'I've always had a tendency to think of the rest of the Adler family as the Adorables in my head, and I'm not one of the Adorables."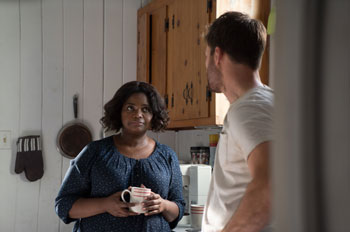 To prepare for the role, Lindsay Duncan consulted with the film's mathematics technical advisor and professor Dr. Jordan Ellenberg's mother for insight into the joys and challenges of raising a gifted child. Lindsay Duncan doesn't see Evelyn as one-dimensional, and points to the fierce commitment she had to her daughter, and now to her grandchild. 'She understood what is was to bring up a gifted child, everything they need to fulfill their gift. Not only is this her fiercely held belief, but she has been there before. She sees Mary's situation as being one of neglect, intellectually and academically. She's not the villain of the piece."

Chris Evans concurs with Lindsay Duncan's assessment, and notes that Lindsay Duncan herself is 'the sweetest cupcake on the planet, and when she taps into Evelyn, you're looking at a real human being…Her voice, her gaze, her poise, everything about her is so present in Evelyn." He says that working with Duncan was like 'an unbelievable master class."

When you're an Oscar winner, no one expects you to show up on the set most every day – even when you're not working – but that's what Octavia Spencer did on Gifted. 'I don't think there's a single member of the crew she didn't reach out to and make laugh on a daily basis. I sent her an email saying, now we have to do every movie together," Karen Lunder says of the actress who personified the character of Roberta.

'She brought warmth and humor to this pivotal role. She's also the one person who knows Frank almost better than himself. Most importantly, Roberta is the comic relief, which comes out of her relationship with Frank. She's always giving him the business, but she's also deeply emotional. You care so much about Roberta and worry whether she will be able to continue to have the relationship with Mary."

Which is precisely why Spencer was attracted to the role. 'What intrigues me about Roberta is that her relationship with Frank and Mary is an integral part of the story. She's a surrogate mom to the girl and to this habitually single guy, she's a sister and a mom, whatever the relationship requires. If I were to describe the anatomy of Gifted, Mary would be the heart, Frank would be the muscle and the sinew and Roberta would be the spine. It all works wonderfully together and that's why it resonated with me on so many levels."

Octavia Spencer thought that Marc Webb was the perfect director to tackle the beautiful, nuanced script that had drawn her in. 'When I first talked to Marc Webb about his ideas for Roberta, we were on the same page. He wanted her to be real, he wanted her to feel organic to the story. Hopefully, Roberta also says what the audience is thinking."

She too responded to the multiple meanings of the title Gifted: 'It is about a gifted child, and then we find out that Frank and his sister were gifted. But to me there's a whole other side to what gifted means. Because Mary is part of Roberta's life and she's a childless woman, it's a gift that she gets to play out that maternal role in someone's life. It's also a gift for Frank that he has someone else to bear the responsibility. It's all about love and what's best for the child and the blended family."

When Evelyn enters the picture, Spencer says, there's a definite shift in the comfortable dynamic: 'There's definite fear. There's a self-worth issue because obviously, Evelyn's a woman of means. So the threat of losing Mary is real, because why wouldn't a judge want to put her with a woman who has far more superior resources than Frank?"

Roberta also realises that there's only so much she can do as the custody battle rages on. 'She knows that she doesn't have the power or a legal voice in how things are going to play out with Mary. In their world, she is very important, but the real world might not recognise that."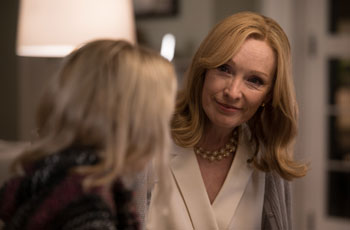 Ultimately, Roberta discovers the power she does have in this untraditional family unit: 'You realize that these people coexist in a way that is very much family. They need each other. Frank has a very tough decision to make, and when he makes that decision he asks Roberta for help. I really love that the end of the movie starts the same way as the beginning, with Frank and Roberta's relationship."

Gifted marks Spencer's second time working with Chris Evans. 'We became friends in Prague on Snowpiercer about four years ago and that friendship has lasted. He doesn't rest on his laurels and certainly not on his good looks. I love seeing him in this role because it's so unlike what we've seen him do in the past, a complete departure from the Marvel Comics world of it all. I have nothing but the utmost admiration for him. So when I heard that he might be doing this, I texted him to say, Hey, if you're onboard, I'm onboard."

Marc Webb had a vision for the schoolteacher character of Bonnie. 'It's a great way to see another side of Frank, to see the humor he has and that he has a romantic quality. But she's also the intellectual guardian of Mary. She recognises the importance and the value of nourishing the child intellectually, which puts her in conflict with Frank. Frank is terrified of isolating Mary, because what happened to his sister could happen to his niece. Bonnie has a much more reasonable approach. She's respectful of the parental bond that's formed between Mary and Frank. And she realises more than Frank does that he's a good dad."

Jenny Slate is known primarily as a comedian whose work contains real emotional depth and she brings that very duality to the role of Bonnie Stevenson, Mary's public school teacher. The producers loved her in her starring role in the film Obvious Child. 'We thought it was a phenomenal performance," says Karen Lunder. 'She's inherently smart, really funny and she has the ability to bring some improvisation and natural qualities to Bonnie, and makes her into someone significant who propels the story. To see her spread her wings in a character that has different emotional levels was important to us."

Karen Lunder says: 'One of the great things about Bonnie is that she's not the token love interest. What she is to Frank, as people can be for each other is a mirror. She's the one who sees…he shouldn't have a single doubt in his mind that he's the right thing for Mary. Ultimately, instead of providing tough love, she's the tough friendship that may emerge into love."

And once again, with casting of Slate, serendipitous Gifted connections came into play. 'It's not that I was a child genius," said Jenny Slate. 'But I'm a smart person, and as a child, I couldn't sit still. I had a really hard time with math. For a while I thought I wasn't smart. But I was also reading at a really high level, and I didn't fit into the system but I knew there was something different about me. I felt fear and isolation because I didn't know how to express my intelligence or use it socially, so I really connect to this." Slate says: 'I remember being taken as a kid to see Searching For Bobby Fischer, the movie about the chess prodigy, because my parents wanted me to see an example of a child that was special and adults who supported that."

Slate realises that the role of Bonnie could very well have existed just so the male lead could have a love interest. 'But as Marc Webb described it to me, she works as a little bit of a detective. You find out a lot of things in the movie through her. So the motivation for me wasn't just to be sweet and pretty, which anybody can do. But my path is to be smart in a way that's different from Evelyn. She's not challenging Frank in a way that makes him feel small, she's challenging him to live a life that he is a big enough man to live. I thought this was an opportunity to show a female character who is at once intelligent and full of heart, one that I should take."

Slate, who describes herself as 'a squiggly person with many doors," asked Marc Webb what she should do in her audition. 'What was really exciting and what made me want this part badly was that he said, -Do everything.'" He told her that Bonnie was a real person, and he wanted to honor the script, but '-Let's add texture to this.' And it's always really exciting to be given that opportunity. I think that's something that is lacking in movies right now. It's either like, we fully improvise this thing, or don't touch it, we're so risk-adverse that we don't want it to change. Marc Webb lives in those spaces in between." When Frank and Bonnie's relationship transitions from professional to personal, Slate observes that 'it really scares Bonnie. What I love about her is that she is really honest about how anxious it makes her but she can't stop her appetite for Frank. I think that's lovely. And I also think there's a connection between me and Chris Evans and between me and Octavia Spencer that makes something unique."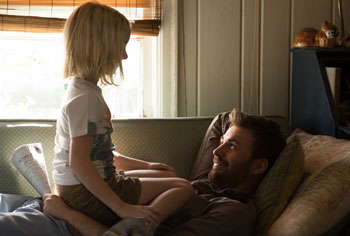 Chris Evans says that before Bonnie, Frank hadn't had too many relationships while he was raising Mary. 'That's another door that's been closed. Bonnie and Frank are very different people on the surface but they speak the same language, their hearts beat in a very similar rhythm. He recognises that and it takes him off guard."

Toward the end of the movie, Slate notes, Bonnie has to make a choice: 'Does she keep her connection with Frank and minimize herself? She chooses to tell Frank he needs to figure out how to parent this child in a nontraditional way. Bonnie is the bigger person in that moment, and she sacrifices her own happiness for this young girl and this man." She adds: 'I'm very romantic. I'm just a living marshmallow. I think this movie is a lot about the potential for who we can be. I like ending the movie with the potential between them. Potential energy can be very magnetic."

Jenny Slate says of Chris Evans role: 'He's unavoidably soulful. He's very complex. Actors can be that way, hypercritical deep thinkers. That can be a beautiful thing or a total detriment. He's a joy to work with because he lives on the sunny side of the street in that respect. I learned a lot from him." Working with Chris Evans, she adds, 'was a complete dream. We're both from Boston. We share a lot of childhood memories. I really only knew him as Captain America and had no idea what kind of person he'd be."

Evans has equal praise for Jenny Slate. 'I've never met a human being like Jenny Slate. She's phenomenal, so charismatic and so talented. She really has no idea how great she actually is. She can't hit a false note. Even her worst take would be another actor's dream. It's a joy to do a scene with her because she draws you towards the truth. You never feel like it's a performance."

Mastering The Math

'Genius is a thing that happens, not a kind of person."
Dr. Jordan Ellenberg

The filmmakers spoke to a lot of mathematicians and prodigies in advance of filming Gifted as it was important to get the math and Mary's giftedness right. Whether Mary was studying at home, or being tested on at MIT, the filmmakers wanted to make sure it was within the bounds of what a genius kid in her circumstance might be capable of. Karen Lunder also spoke to psychologists and parents of gifted children, and took Webb to meet with the faculty of a private school for gifted children in Los Angeles to learn more about the different kinds of issues gifted children and their family members face. They met with Terrence Tao, a UCLA Mathematics Professor and Fields Medal winner who is an expert on Navier Stokes and deemed the only person to have come close to solving it. It was a colleague of Terry's at UCLA that turned her on to Jordan Ellenberg.

When Karen Lunder picked up Jordan Ellenberg's book, How Not to Be Wrong: The Power of Mathematical Thinking, she knew his was a brain they wanted to pick to help them with their research for Gifted. When Jordan Ellenberg was two years old, he taught himself to read by watching 'Sesame Street." His mother did not find out until one day when she was driving on the Capital Beltway, the toddler told her where she needed to turn: 'The sign said Bethesda is to the right."

In second grade, he helped his teenage babysitter with her homework. He scored a perfect score on his SATs when he was a junior in high school. A Guggenheim fellow, he was graduated from Harvard, received a masters in Fiction from Johns Hopkins, and then, because he missed math, returned to Harvard for his Ph.D. He did his postdoctoral studies at Princeton. Currently, he is a professor of mathematics at the University of Wisconsin.

'We talked about Mary's story in the movie, and how she reflected my own," Jordan Ellenberg says. 'I grew up in a mathematical household – both my parents were statisticians, and I was really interested in math from a very early age. As far back as I can remember, certainly by the age of two or three, I used to sit under the kitchen table and multiply numbers together. It's interesting to see how it looks from the outside, in this kind of narrative framework."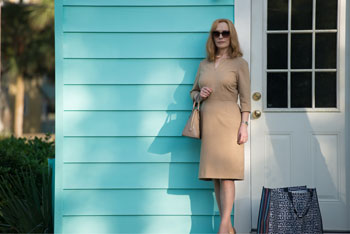 Jordan Ellenberg recognises what he calls 'the push-pull" in the film as 'one that a lot of kids and parents feel, because on one hand, if a child has the passion and the skill and the ability and a love for something, you want to allow that to flower, right? But at the same time, you've got to remember that a kid is a kid. They are not their gift. They're a person first."

This is what Frank is wrestling with in the movie, and the balance Evelyn Adler could not seem to find with her daughter. As history in the Adler family repeats itself through the generations. 'I think sometimes people see mathematical talent like oil deep in the ground. There's this potential and we've got to extract it," Jordan Ellenberg observes.

'You can't treat people the way you treat a natural resource, so that's always the challenge." But, he adds: 'I think anyone would say that you can't really do mathematics at a high level unless you love doing it. In fact, I'd say that's even more important than how smart you actually are or how good you are."

'Some might say that kids who are gifted need to be among their own kind, they need to be separated from the general population, I think that's a very dangerous way of thinking. These kids…are not fundamentally different from other kids in their hearts and souls. They're just kids who can do something that most kids can't do. Frank and Evelyn represent two ways of thinking about this problem, and in the end they have to find a way to meet in the middle," Jordan Ellenberg says. 'If you're going to live in this world, you're going to spend most of your time around people who are not thinking about mathematics."

Jordan Ellenberg, along with other experts in his field, was glad to be able to help the producers with the complicated equations Mary tackled in several blackboard scenes, though solutions don't come as quickly off the screen as on. 'In movies things happen a little faster than they happen in real life. Mathematics is on a very slow time scale. It's a very contemplative field."

Jordan Ellenberg walked the Gifted team through the narrative of five pages of formulas: 'Here's what she's explaining. Here's where she turns the corner. If you correct it, it goes from here to the big punch line. Because I can read that language, I can tell it as a story. To someone who's not familiar with it, it's going to look like an undifferentiated mass." And he says he was impressed when he heard Mckenna Grace say the lines they had discussed: 'For me it was amazing to see a sentence that was just kind of dead on the page suddenly come to life. That's acting."

Aside from his role as technical advisor, Jordan Ellenberg also enjoyed his cameo as a math professor in Gifted. 'After we'd been talking for a while, Marc Webb and Karen Lunder said, -Why don't you come down and be in the movie?' They needed a mathematics professor. I'm a mathematics professor, so it was pretty easy for me to do because I'm just standing there talking about math like I do most days of the week when I'm not on a movie set."

He enjoyed the experience of being on the set for logical reasons as well. 'When you're a mathematician, you're always looking for novelty. You're always trying to understand new things. So for me, how many movies have I seen? Probably thousands. But to be present while it's being made and to see how the pieces fit together, that's pretty exciting. What you're doing when you're doing math is taking things apart and seeing how they work. That's tremendously exciting, in a nerdy sort of way."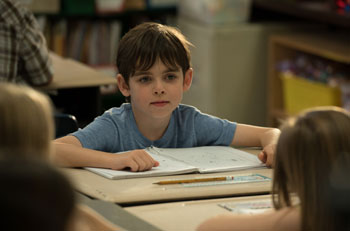 The Navier Stokes Equations

In Gifted, a pivotal plot point revolves around Frank Adler's sister's attempt to solve one of the most complicated math problems in the world. The Navier-Stokes equations are, indeed, an unsolved mystery in the world of mathematics, one of the six problems left out of the seven Millenium Prize Problems yet to be explained. They involve how the velocity, pressure, temperature and density of a moving fluid are related. Writer Tom Flynn chose Navier-Stokes because of the important consequences it could have in the real world if it were solved: for instance, physical phenomena like turbulence, of critical importance to scientists and engineers, are still not fully understood in terms of mathematical equations. The solution to Navier-Stokes would begin to offer these answers.

If Diane Adler had accomplished this, she would undoubtedly been awarded the Fields Medal, the highest honor in her profession, as well as the Millennium Prize, which comes with $1 million award.

Bringing It All Together In The South

Gifted, which is set in Florida, was actually shot in and around Savannah, Georgia, including Tybee Island, a location chosen for its similarity to St. Petersburg. The production team made a research trip to Florida, and then recreated the look they wanted for the film in coastal Georgia that, Marc Webb says, 'has a history and an architecture that you don't get in a lot of other places." Because Frank Adler wanted to get as far away from Boston as he could to raise Mary, he finds a corner of Florida far enough off the radar that it will make a good hiding place, and Webb says they were able to recreate that sense of isolation in the Savannah area: 'We wanted the kind of feeling like you're at the end of the earth. There's a part of Frank that doesn't want to face the past and wants to be left alone, and I think this is his way of finding that."

Andy Cohen says the Gifted production arrived in Savannah at exactly the right time. 'Everyone knows that Georgia is very film friendly. We came on the heels of a TV series and a major movie that was wrapping so we were able to acquire some of their crew. From the department heads down, it's just been an amazing group of people." He points out that everyone connected to the film, no matter the department, read the script. 'From catering to the production assistants, everyone loved it. There are bigger paychecks out there, so they're here because they want to be here."

The production also benefited from the number of universities in the surrounding area, including the Savannah College of Art and Design (SCAD), whose film department contributed a number of the PAs and the production office staffers. Those crew members who came from out of town, as well as the main cast and producers, stayed in local hotels and rented houses and apartments. David Rubin and his local casting associates pulled from the talented pool of actors based in Savannah and all over the South for supporting roles.

Marc Webb was pleased to reconnect with production designer Laura Fox. The two teamed on (500) Days Of Summer and other projects. 'Marc Webb knows what he wants, but he's very open, collaborative and creative," she says of their relationship, which has turned into a friendship. In the production design, Fox was not only tasked with bringing the colors of the Sunshine State forward to Savannah to set the stage, but also to use place and evolution of character to tell the story of Gifted. 'The first part of the movie is more vibrant and colorful. Even though the Adlers are poor, there is still a sense of joy in their surroundings, and we tried to create that. Then, as the movie turns a little more serious, it becomes a little less colorful."

Fox says they were lucky that Tybee Island in particular where we shot at Frank's apartment, 'looks like old Florida. I pulled a bunch of color references when we were in St. Petersburg – the pinks, blues, yellows and greens that we painted his apartment were all pulled from Florida and then that palette spilled over into other areas. Savannah is very similar once you avoid all the Spanish moss that doesn't exist in Florida." From the lifestyle of the different characters, to other pertinent references, Fox tried to find ways to connect with Webb's vision. 'The more research you can pull from, the better the communication."

Gifted was shot almost entirely on location, and Fox scouted them all to find the places that would work best for the film within her modest budget – apartments, courthouses, the Larsons' house, Evelyn's apartment, and the kitsch bar where Bonnie and Frank meet. For the custody battle scenes, she needed the right courthouse, not just any courthouse. Many of those she saw had no windows: 'We felt like we were in -To Kill a Mockingbird,' and it didn't feel realistic, so we were looking for an empty location that had nice windows. Then I saw this meeting room in the Savannah library which had been historically the children's library with a beautiful original mural and it felt right. I looked for courtroom references [in the script] that I could match to this space so that it would feel real."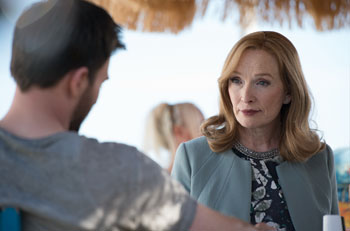 It also fell to Fox to ask the question what Mary's interests would be when she's not preoccupied with math. 'She's young, gifted and poor, so what would she be doing? A lot of shelling. I personally spent hours collecting shells on the beach because I think that's what she'd do. Then she would organize them in her apartment in the unique way her mind works."

That kind of specific attention to detail was also paid by costume designer Abby O'Sullivan. When her agent suggested she'd enjoy working with Marc Webb, she was intrigued. 'I thought (500) Days Of Summer was interesting in the way it looked at relationships. It wasn't a completely happy ending and had a really nuanced view, which I thought was rare." And, she adds, she has family connected to the academic world at Harvard. So, she says, 'I put together a little website for some inspiration, how I felt about the script, and the color palette that I liked the most." What was supposed to be a quick phone call with Marc Webb went a little longer and then, she says with a laugh, 'I was off to Savannah, so it worked out."

The production offices and the costume department were at the bottom of a halfabandoned strip mall. 'You'd walk in and she had built a section for each character, which contained not only their wardrobe, but what had inspired her to create those looks," says producer Andy Cohen. So whether it was a picture of Steve McQueen, or a surfer, or a little kid on the beach, Abby O'Sullivan had specific images in her mind. 'She walked us through the story of every piece of wardrobe, including where the character might have bought that piece."

O'Sullivan appreciated too that Gifted was shot on film, because 'it's a lot less intense, it's really natural and it inspires you. Filmmakers like Robert Altman had a vintage aesthetic – I don't know if that's the right word – but you can see this film harkening back to those images." She notes that Marc Webb was very on point with an aging and drying process used for the actors' clothes and what he was trying to represent with that, paying particular attention to what Frank would wear for his job of fixing boats, for example. 'It's very easy to skate over those things because it's not a pivotal part of the script."

For Mary, O'Sullivan chose the 80s primary palette that Marc Webb favored, with muted and earth tones for Frank. 'The only places you'll see pastels referenced are on Evelyn and on the exterior of their homes, which I thought was nice." Given the small space the Adlers live in, and the low income, Mary would have very few clothes in that small closet, so when Mckenna Grace started latching onto specific pieces she favored, O'Sullivan made sure Mary repeated certain outfits as a little girl would in the same environment.

Actor and trendsetter Steve McQueen influenced the look of Frank Adler which is intertwined throughout the film. 'Chris Evan's entire character was pretty much based off one McQueen book that I have. That was a huge thing that Marc Webb really responded to. Within that we were able to formulate this modern character….you won't see a lot of pattern on him, he's wearing white tee shirts, light pants. You can just go through the whole cannon of McQueen films and see Frank's wardrobe."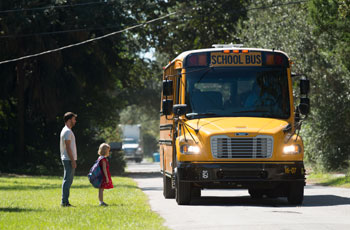 Cinematographer Stuart Dryburgh's stunning work behind the camera is praised by producer Andy Cohen and O'Sullivan. 'He created these tableaus with his lighting…whether it's a sunset shot, or a boat dock, or the boat repair area. Something that could be so mundane is so nicely lit and shot that you feel like a work of art is being painted in front of your very eyes." There was a close collaboration between Marc Webb and Dryburgh. 'They spent a lot of time together really figuring out the theme for every scene, and how they wanted to shoot it. That is the story of the movie as well, not just what the actors are saying, but what the audience is seeing. It will evoke feelings that you might not understand, but it will be what they were planning for you to feel, and that's amazing."

Reflecting upon the experience after the film wrapped Webb says, 'I had been looking for a script about personal relationships, something that really gets back to the roots of what I love about cinema and characters and this just felt right. I wanted to go away and just experience this little bit of joy, kind of under the radar. It's a movie that people will feel. It's very easy for Hollywood to become cynical and try to create something that will just provoke people. The intention of this movie is to celebrate little enthusiasms, to make people feel good and warm and to celebrate connection. I think we've done it in a way that is authentic. That's rarer than it should be."


Gifted
Release Date: August 31st, 2017