In the spirit of keeping the festive season problem-free, Nutrimetics has created the ultimate stocking filler set. Everyone from teenage nieces to favourite aunts will love treats in their Christmas stockings.
The ultimate party season accessory is the soft shimmery glow created by Iced Pink Face & Body; while Georgie On Ice Pink Perfumed Shower Gel is the perfect fragrance for balmy summer nights.
Purifying Body Bars are more than just sweet-smelling soaps. They gently cleanse and exfoliate to leave skin soft, refreshed, and lightly scented; and shimmering Apricot Lip Gloss is packaged ready for gift giving in its own little organza bag.
The Stocking Filler Set is exclusively available to purchase through Nutrimetics Consultants, and can be sampled when you host a Nutrimetics Spa Experience, a one hour spa treatment in the comfort of your own home.
Stocking Filler Set: including Iced Pink Face and Body Dust 30g Free
RRP: $71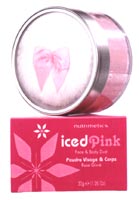 New Iced Pink Face & Body Dust
Shimmer and shine with Iced Pink

Give your skin a lustrous icy pink sparkle with this ultra-fine shimmer powder, deliciously scented with sweet vanilla. Create a crystal-like shimmer by dusting onto areas such as the cheekbones, decolletage and shoulders with the fluffy puff provided. Alternatively mix with a little body lotion for a gorgeous sheen.
RRP:: $32.50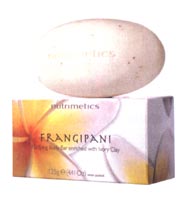 New Purifying Body Bars
Experience pure luxury

Enjoy the luxury of Australia's finest natural ingredients this Christmas with Nutrimetics Purifying Body Bars. Available in three delightful fragrances, Lemon Myrtle, Frangipani and Wild Honey, these cleansing bars are enriched with natural Australian Clays and blended with Eucalyptus Leaves to gently exfoliate. The non-drying formulations produce a rich, creamy lather, leaving the skin feeling refreshed, soft and lightly scented.
Beautifully gift boxed and ready to give, Nutrimetics Purfiying Body Bars are the ideal last-minute gift and great stocking fillers.
RRP: $10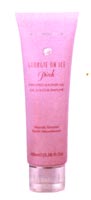 Georgie on Ice PInk Perfumed Shower Gel 100ml
Sweet-scented Romantic Summer Days

Think pink this summer with this feminine secret that reminds you of sunshine and warm balmy evenings.
Georgie On Ice Pink Perfumed Shower Gel is a soft floral-based fragrance combining the scents of Rose and Jasmine blended with Mandarin, Peach, Pineapple and Sandalwood to create a sweet, fruity and romantic floral bouquet.
RRP: $23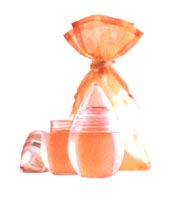 Apricot Shimmer Gloss 5g
Give your lips a sheer hint of apricot shimmer this summer. Cotnaining a moisturising blend of Apricot Kernel Oil and Vitamin E, this sweet drop of gloss is perfect to keep your lips soft and kissable. Perfectly packaged in a cute organza bag, this divine shimmery treat makes a wonderful gift this Christmas.
RRP: $18
For product inquiries contact your Consultant or free call 1800 802 151 or visit:
www.nutrimetics.com.au