Suzanne Todd Alice in Wonderland Interview
Suzanne Todd is an award-winning producer whose movies have grossed over one billion dollars worldwide.

With unparalleled creative energy and a passion for fostering filmmaker-driven material, Suzanne Todd has produced eighteen movies in the last eighteen years, including hits for nearly every major studio.

In 1986, after graduating with a B.A. in film production from USC Film School, Suzanne Todd went to work for Joel Silver at Warner Bros., serving as associate producer on 'Die Hard 2,' 'Lethal Weapon 2,' 'Hudson Hawk,' 'Predator 2,' 'The Adventures of Ford Fairlane,' 'Road House' and the award-winning HBO series 'Tales from the Crypt.' She was co-producer on 'Ricochet,' starring Denzel Washington.

In 1992, Suzanne Todd joined New Line Cinema, producing 'Live Wire,' starring Pierce Brosnan, and 'National Lampoon's Loaded Weapon 1,' starring Emilio Estevez and Samuel L. Jackson. Suzanne Todd followed with 'Mighty Morphin Power Rangers' for 20th Century Fox.

In 1994, she formed Moving Pictures, a Columbia-based production company in partnership with Demi Moore. During the five-year partnership, Suzanne Todd produced 'G.I. Jane' for director Ridley Scott at Disney, which starred Demi Moore, as well as 'Now and Then' for New Line Cinema, starring Moore with Rosie O'Donnell, Melanie Griffith, Rita Wilson and Christina Ricci.

For TV, Suzanne Todd produced the HBO film 'If These Walls Could Talk,' starring Demi Moore, Cher, Sissy Spacek and Wilson. It was the highest-rated movie in HBO history and earned Suzanne Todd a Golden Globe® nomination and two Emmy Award® nominations-the Best Picture Made for Television and the prestigious Governor's Award. Cher and Demi Moore were also Golden Globe-nominated for acting.

In 1997, Suzanne Todd partnered in the production company Team Todd with her sister Jennifer. The Todds are recognised for their consummate development skills for socially relevant, family friendly and commercial fare. Their first film release was 'Austin Powers,' which launched a trilogy that became the most successful comedy franchise in New Line Cinema history. 'Austin Powers: International Man of Mystery,' starring Mike Myers and Elizabeth Hurley, quickly became an audience favourite. With a budget of $16 million, it went on to gross $67 million worldwide and won the Saturn Award for Best Fantasy Film as well as two MTV Movie Awards-Best Villain and Best Dance Sequence.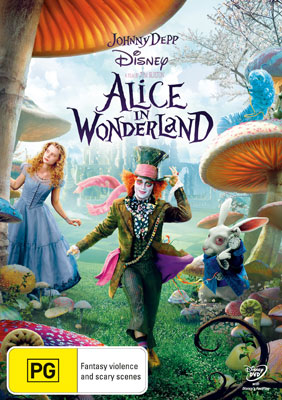 In 1999, Suzanne Todd executive produced HBO's 'If These Walls Could Talk 2,' starring Vanessa Redgrave, Ellen DeGeneres and Sharon Stone, which garnered an Emmy Award® nomination for Outstanding Made for Television Movie and also a PGA Golden Laurel Award nomination for Producer of the Year. Redgrave won the Emmy®, Golden Globe® and SAG Award® for her performance. Suzanne Todd received an award from GLAAD for producing.

The 1999 follow-up 'Austin Powers: The Spy Who Shagged Me,' starring Myers and Heather Graham, grossed $310 million worldwide and won a Grammy Award&ref; for Best Song Written for a Motion Picture, two MTV Movie Awards and a Teen Choice Award. It was nominated for other awards, including an Academy Award® for Best Makeup, a Golden Globe® for Best Original Song, a Grammy for Best Soundtrack Album and an MTV Award for Best Movie.

Next up was 'Boiler Room,' the gritty Wall Street drama starring Giovanni Ribisi and Ben Affleck, which won a Special Jury Prize at Deauville, and was nominated for two Independent Spirit Awards and two Teen Choice Awards.

In 2000, Suzanne Todd was the recipient of the prestigious 'Lucy Award' from Women in Film-given for her work in television on the two 'If These Walls Could Talk' movies.

In 2002, she was nominated for the AFI Best Picture for the highly acclaimed independent film 'Memento,' directed by Christopher Nolan. Produced for a mere $4 million, the film went on to gross nearly $40 million worldwide and won the Saturn Award for Best Picture, the Broadcast Film Critics Award for Best Screenplay, the Critics Award, the Jury Special Prize at Deauville and four Independent Spirit Awards for Best Feature, Best Screenplay, Best Director and Best Supporting Female Actor. It was also nominated for two Academy Awards® for Best Screenplay and Best Editing, one Golden Globe® and three AFI awards including Best Picture. The movie garnered the filmmaker, Christopher Nolan, MTV's Best New Filmmaker Award in 2002 and AFI's Screenwriter of the Year Award.

The final installment of the 'Austin Powers' trilogy, 'Goldmember,' starring Myers with Beyonce Knowles, grossed $289 million worldwide and won a Kids' Choice Award for Favorite Movie, the MTV Award for Best Comedic Performance and a BMI Film Music Award. It was nominated for a Saturn Award in addition to several other MTV, Teen Choice and Black Reel Awards.

Suzanne Todd's next films included 'Must Love Dogs,' starring Diane Lane and John Cusack for Warner Bros., and 'Prime,' starring Meryl Streep and Uma Thurman for Universal.

Suzanne Todd was nominated for a 2008 Golden Globe® for producing the highly acclaimed 'Across the Universe,' a musical featuring the songs of The Beatles. Directed by Julie Taymor and starring Evan Rachel Wood and Jim Sturgess, it featured a memorable version of 'I Am the Walrus' performed by Bono. The film was Oscar®-nominated for Best Costume Design and also received Grammy® and Teen Choice Award nominations.

Team Todd's next film was a re-teaming with Uma Thurman for the romantic comedy 'The Accidental Husband,' starring Jeffrey Dean Morgan and Colin Firth and directed by Griffin Dunne. The sisters' film 'The Romantics,' starring Katie Holmes, Josh Duhamel and Anna Paquin, debuted at the 2010 Sundance Film Festival and will be released later in 2010.

With a proven track record of identifying and fostering new directing talent, Team Todd produced the first films of Jay Roach, Ben Younger and the first American film by Christopher Nolan. 'The Romantics' marks the feature film debut of director Galt Niederhoffer.

The Todd sisters have been featured in Vanity Fair, Forbes, Cosmopolitan, Elle, Glamour, Movieline, Entertainment Weekly, The New York Times, the Los Angeles Times and many others. For the past six years, the Todds have written a monthly column in LA Confidential Magazine entitled 'Sister Act.'

Suzanne Todd regularly devotes her time and resources to several children's charities and also serves on the Board for the Archer School for Girls. She mentors young filmmakers every year through the USC Stark Mentorship Program and also the PGA. She volunteers yearly as a Team Captain for the Revlon Run/Walk in support of research for women's cancers.

Suzanne Todd is a member of the Academy of Motion Picture Arts and Sciences, the Producers Guild of America, the Academy of Television Arts and Sciences, and the Directors Guild of America.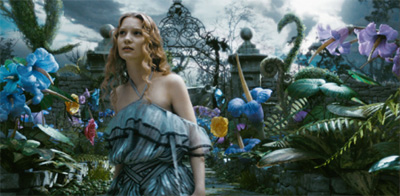 Interview with Suzanne Todd
As children, did you wonder in awe at the 'simpler,' animated version of Disney's 'Alice In Wonderland'?

Suzanne Todd: We had seen the animated version as children and I remember being both in awe of the creativity and sort of confused about the story. I loved the character of Alice and had actually dressed up as Alice for more than one Halloween.


How involved are producers in the development of DVD /Blu-Ray features?

Suzanne Todd: Producers are very involved in the creation of additional bonus materials, putting together the featurettes that you see, and adding insight to the behind-the-scenes process.


How often do you come across a script that you love but as producers - you know won't work in the mass market? And are you free to make it thru the indie route?

Suzanne Todd: There have been a few occasions when we found material we truly loved that could not be financed and released through the traditional studio model. Memento was the first indie movie we had made, and even though we had to work for free, we were very happy with the result!


This interpretation of Alice has a definite darker, adult twist - was this the vision from the outset or did that evolve? How much did Tim Burton's unique style and interpretation affect this?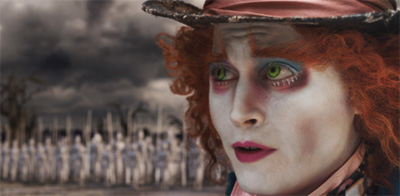 Suzanne Todd: Linda's script had some already "dark" elements - the notion of the oversized body parts and the floating severed heads, for instance, but it naturally followed the course of Tim's taste and sensibility after he came on board.


What attracted you to Alice in Wonderland? Especially since it had been done many times before.

Suzanne Todd: Yes, it's true that Alice had been done many times before, but we felt that Linda's take on the story took a fresh look at the time honored tale, and that the coupling of modern technology with Tim's genius vision would make for fascinating entertainment.


Can you tell us what it is like to work with Johnny Depp?

Suzanne Todd: There just aren't the proper adjectives to describe the magnificence of Johnny Depp. He is the most incredibly talented actor yet also kind, down to earth, and hard-working.


Where does your creative inspiration come from?

Suzanne Todd: My creative inspiration comes from so many aspects of my life - art, music, literature, pop culture, my children, my friends, and lots of travel and adventure


What were the biggest problems as a producer getting the final product?

Suzanne Todd: Like almost all movies, and certainly big tent pole movies, it always comes down to time and money. Luckily for us, with Tim Burton directing, we never lacked for creative vision, so the task for everyone involved was to work their hardest to bring Tim's vision to the screen - within the schedule and resources that we had available.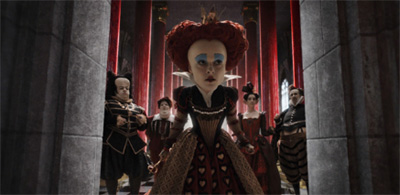 At what point in the process did Mia Wasikowska become involved? Was she always first choice for the role, did she audition etc.

Suzanne Todd: Tim had a very specific vision for the role of Alice and met with and read with a number of actresses. Although there were many famous actresses who wanted to play Alice, Tim wanted someone that would bring a timeless quality to the film. Mia demonstrated the perfect blend of strength and fragility, bewilderment and wonder, and is beautiful yet accessible.


Were you surprised with the overwhelming success of 'Alice' at the box office?

Suzanne Todd: We could tell that there was a pretty voracious appetite for the film from the time the online campaign had launched. The facebook fan page was burning up and people were hungry for anything and everything about the film. Although we did have a sense that it would be well-received, no one dared to dream that we would approach a billion dollars worldwide!


If you could go back to the beginning now, is there anything you'd want to do differently?

Suzanne Todd: There isn't really much I would change about the production - I'm beyond thrilled with how everything turned out! I guess I would add time in the schedule if that was possible so Tim Burton wouldn't have had to work literally round the clock to finish the movie on time.


What turned out to be your favorite scene in the film?

Suzanne Todd: I have too many favorites! I love the resolution to the wedding proposal, the goodbye scene with the Hatter, and I am always surprised by how affected I am when she says "Lost my muchness, have I?"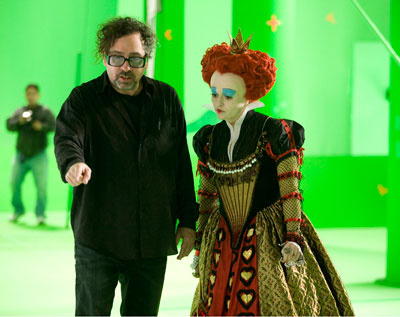 Did you read Alice in Wonderland as a child? Did the storyline have the same affect on you now, as an adult?

Suzanne Todd: I did read it as a children and when I re-read it as an adult, it seemed very different than what I had remembered! The movie story is obviously inspired by the Carroll novels but Linda created a structure for the movie that did not exist in the books.


Can you discuss the way in which Tim Burton works on a set, compared to say Chris Nolan or Julie Taymor?

Suzanne Todd: All three of those directors share a high-level of vision and commitment and we have been fortunate to work with such amazing talent. Tim is unique in many ways - one of which is that his process is SO visual - he starts by drawing and painting and sketching and moves forward in the process from there.


The movie looks amazing, what was it like to be able to bring this classic story to a whole new audience?

Suzanne Todd: It has been very exciting to re-interpret a classic story! From the moment Tim signed on, I have felt a bit like I've needed to pinch myself to wake up from my own dream, just like our young Alice in the film.


The casting of the film was fascinating - not simply because of the little-known Mia Wasikowska. Can you tell us how Crispin Glover became involved?

Suzanne Todd: The casting was very unusual because on most films you go through a process of making offers, having actors pass on the project, and then working your way down the list. When you have Tim Burton directing, everyone is dying to work with him so he just picks who he likes and everyone says yes!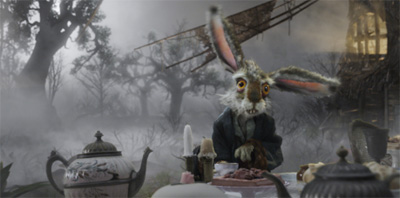 Did the two of you 'produce' anything in your younger days? (Backyard plays....)

Suzanne Todd: Yes! Story telling was always a big deal in our house from a very young age, and I was always an avid reader. We liked to act out scenes from The Phantom Tollbooth, which was one of my all-time favorites from childhood.


Have you, for one reason or another, passed on any scripts that you later saw turned into great films?

Suzanne Todd: No, but the first project I ever did with Linda Woolverton was a great script that I have always still wanted to make - the movie adaptation of the book "Wicked", which Linda adapted for me in 1996.


You've been involved in the production of notable visual spectacles in the past, particularly Across The Universe, how was this production different to those other effect-heavy films?

Suzanne Todd: This was different in that there were SO many effects that there was hardly a scene or a shot to be found that had no effects. Alice also represents every type of effect and some mixed effects that hadn't been done before: motion capture, cgi, hybrid characters, and the idea that no matter what her size that Alice always remains "normal" looking in any environment.


I've read that motion capture was originally filmed but later discarded in favour of live action and animation - if this is correct, why this decision was made?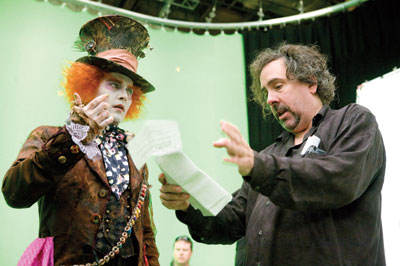 Suzanne Todd: It wasn't so much that anything was discarded, but it was a process of discovery to figure out which technologies could best service each of the very different characters.


How did you find the right balance to remake Alice, but not isolate the audience with the tragedy within some characters?

Suzanne Todd: The characters in Alice, much like in any great literary work, and filled with both good and evil and struggling to find balance. It is that very struggle that we find fascinating and worth taking on this classic story.


How hard was it to find the right Alice?

Suzanne Todd: I wouldn't say it was difficult but it was a thoughtful and time-consuming process. Tim's taste is exquisite and he knew exactly what he was looking for and found it plus more in our amazing Mia.


What drew you to work on a classic such as Alice in The Wonderland?

Suzanne Todd: The Alice story is very present in modern day and appears in so many ways in movies, TV, and video games. We loved the idea of updating a classic with all the finest modern technologies.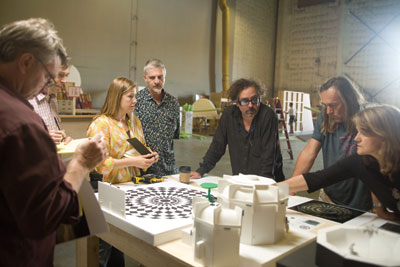 With Helena Bonham Carter screaming so much she seems to have lost her voice a lot. Did you need a Scream Double?

Suzanne Todd: She did not have a scream double - but she did have to do some dialogue replacement after shooting was completed. She took on each day with total conviction - never tiring out from such an exhaustive role.


You've produced 18 movies in 18 years--what are you currently working on and do you ever take a vacation?

Suzanne Todd: We are currently working on a new film entitled 'Celeste and Jesse Forever' starring Rashida Jones and Justin Timberlake. For vacations, I like to go to Disney World or on the Disney cruise - I am a huge fan of all things Disney!


What has been the most rewarding experience you've learned or taken from making this movie?

Suzanne Todd: It was wonderful to take my ten-year old to the Royal Premiere in London! As a working mom, my children are so understanding about my sometimes hectic schedule and it was fantastic to share that amazing evening with my son.


What was the most enjoyable aspect of bringing to life this darker interpretation of a much loved classic?

Suzanne Todd: The response to the female empowerment at the core of the film has been very rewarding. We have heard from so many fans that the film has inspired them to think outside the box, and find courage in adversity - and that is immensely rewarding.


Is there a tug of war between producer and director when it comes to creativity?

Suzanne Todd: Not when you are working with Tim Burton! He is a true genius and a visionary director.


Do you & Jennifer always look to work together as producers on projects, and are there times when the demands and stress of producing impact on your relationship?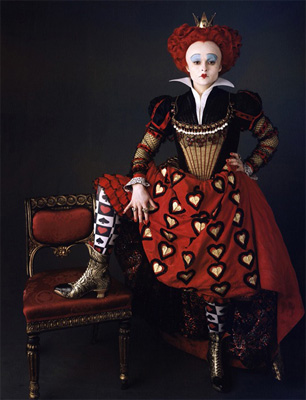 Suzanne Todd: In the many movies we have made together, we have never disagreed about an important creative decision. We have had trying times, like all sisters do, but never based on the work - usually based on some unreturned shoes that had been borrowed or something like that.


Do you futterwack? I'm a poor futterwacker, do you have any tips?

Suzanne Todd: Yes! We all love to futterwacken! Who doesn't? The best tips are to watch the video on you tube - and enter our contest! You could be a champion futterwacker! Check out www.Disney.com/Alicedance


As a producer, does Home video give you a safety net or a catch-all in terms of additional story points?

Suzanne Todd: In the case of Alice, we were looking more to the home video as an exciting way to give people a peek behind the curtain of the movie making magic. We were not focused on adding additional story points to the Blu-ray/DVD.


This 'Alice' has been mentioned as a sequel to the younger 'Alice' yet it comes over as a darker version even to the point of having Mia dressed in armor in her fight against the Red Queen. Was that your original intention to paint the older 'Alice' in this way?

Suzanne Todd: Yes, in some ways. Our intention was to present an updated Alice that drew from the bones of what Alice was like in the original stories. We take her empowerment to the extreme, like in the instance of wearing armor to attempt to slay the Jabberwocky.


Any final thoughts on Alice In Wonderland?

Suzanne Todd: Alice has been a true joy to work on! We are thrilled at the response and feel very grateful to be able to make movies like this one!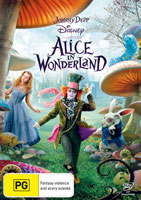 Alice in Wonderland
Cast: Johnny Depp, Anne Hathaway, Helena Bonham Carter, Crispin Glover, Matt Lucas, Marton Csokas, Tim Pigott-Smith, Lindsay Duncan and Mia Wasikowska as Alice
Voice Cast: Stephen Fry, Alan Rickman, Michael Sheen, Timothy Spall, Christopher Lee, Paul Whitehouse, Barbara Windsor
Director: Tim Burton
Genre: Family, Fantasy, DramaRated: PG - Fantasy violence and scary scenes.
Running Time: 108 Minutes
Released on DVD: 1st of July 2010

Tim Burton brings to extraordinary life one of the most classic and celebrated stories of all time when Alice in Wonderland is out on DVD on 1 July, 2010

In a modern twist to the fabled tale, Alice (Australia's own Mia Wasikowska) is a grown woman of 19- years trapped in a world of stifling etiquette. Following the death of her adventurer father Charles, who regularly consoled her about her strange dreams of Wonderland by declaring her, "mad, but all the good ones are", Alice doesn't feel like she belongs in the real world.

About to be unwillingly proposed to in a lavish garden party by the son of her late father's business partner, Alice sees a rabbit in a waistcoat, gives chase and tumbles down a rabbit hole where she is transported into the magical, mysterious and dangerous world she encountered as a child - Wonderland. Let the adventure begin!

With an all-star cast including Helena Bonham Carter, Stephen Fry, Anne Hathaway, Alan Rickman and Johnny Depp as the Mad Hatter, Alice in Wonderland is a must-own family adventure released on DVD and in the Blu-ray/DVD Value Pack™ on the 1 July 2010.