Totally Stylin
A new series for 8 to 12 year old (tween) girls to be published in conjunction with Total Girl magazine.

Have you got a passion for fashion? The girls in Totally Stylin' do! Melody starts a fashion zine at school that quickly becomes the must-have mag for all her friends. Prunella loves surfing and hates dressing up, until she's discovered by a teen fashion scout. Everyone says Yasmina should become a model but her real love is photography...

Following the Totally Stylin' girls as they find fashion, fun and friendship- together!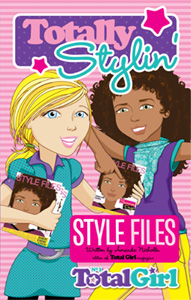 Totally Stylin' 1: Style Files
Melody Michaels is passionate about two things: writing and fashion. She never dreamed there could be a career that combined her two loves- until a high school assignment leads her to create her very own fashion magazine for her classmates. Her weekly zine becomes a school wide success, but when Total Girl run a huge national competition to find their next fashion columnist, does Melody have a chance?

Amanda Nicholls is the current editor of Total Girl magazine. She is a journalist by trade, but has loved writing the stories in the Totally Stylin' series. Amanda grew up in Penrith and was constantly getting into trouble for talking too much. Her husband says her most annoying trait is still telling extremely long-winded stories.

Book 1: Style Files
Allen and Unwin
Author: Amanda Nicholls
ISBN: 9781742372501
Price: $9.99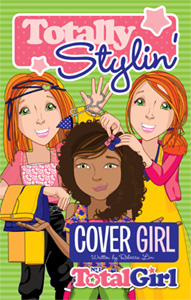 Totally Stylin' 2: Cover Girl

Boys and fashion aren't really on Prunella's radar- she has three brothers and her ginormous height and broken nose means surfing is more her thing than fashion. The mean girls at her new school label her 'stork' and 'the Prune'. But when a talent scout for a modeling competition spots Prunella in the crowd, her besties insist she try out. Does Prunella have a shot at the competition? And can she make a new friend in the process?

Rebecca Lim is the author of The Sweet Life in the Girlfriend Fiction series, as well as the Whiffy Newton series of humorous detective novels. Born in Singapore, Rebecca grew up in Australia and now lives in Melbourne with her husband and three children. She was a commercial lawyer for way too long until leaving the law to write full time.

Book 2: Cover Girl
Allen and Unwin
Author: Rebecca Lim
ISBN: 978174237249
Price: $9.99