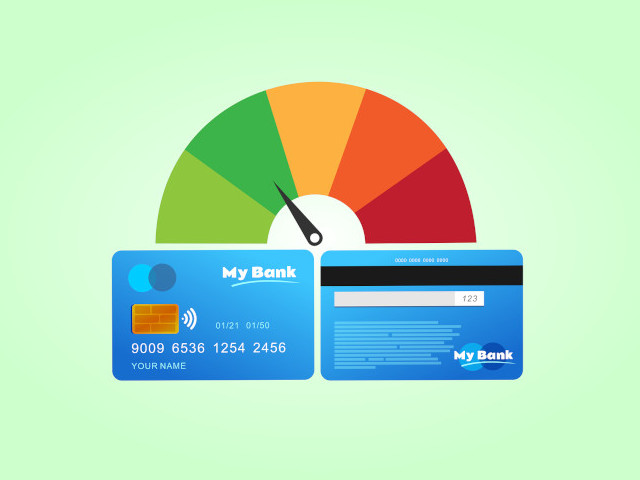 Understanding the importance of your credit score
They say a picture is worth a thousand words; an adage we often use to describe the importance of an individual's credit score.

Your credit score is a number that represents your financial health and is determined and adjusted by actions included in your credit report.

Any positive or negative financial action you make, such as successfully repaying a loan or missing a payment, is recorded on your credit report and influences your score.

Why is my credit score important?
Your credit score is one of those things that doesn't often seem important until it suddenly is; like when you see how much money you could have saved if it were better.

A low credit score is also a priority pass to a cycle of debt if you need to borrow money in the future.

If it meant the difference between living debt-free with a home or paying your mortgage well into your later years, would you make simple adjustments now for long-term benefits?

Here are 3 major downsides to having a low credit score:

1. It's harder to get a loan (or any type of credit). This includes applying for a personal loan, credit card, car loan and, as we mentioned above, a home loan.

2. It's harder to repay your debt. This is because, if you do get any new credit products or loans, they will have higher rates, which means they will either make your life more restrictive or cost you much in total.

3. It's harder to live a normal life. If your credit score is very bad (and you never understand or improve it) you could find that some electricity, gas, internet, or phone providers refuse to provide you services.

We stress the negatives of a low credit score because they're as unpleasant as they are avoidable.

In fact, the first step to fully understanding your credit score is also the first step you'll take to fix any inaccuracies: requesting a copy from a credit agency.

Where can I check my credit score?
You can check your credit score for free with an online credit agency. There are three main credit agencies in Australia, and you can request a copy of your credit report from any of these:

● Experian
● Equifax
● Credit Simple

Receiving a copy of your credit report is very straightforward, but may require you to create an online account and provide identification details such as your

● Full name
● Driver licence number
● Residential address
● Date of birth

You'll then receive your credit report via email. There's no need to pay to access your credit score so avoid providers who ask for credit card details.

How to get a better credit score
Once you've received your report, you'll be able to see a history of your financial behaviour, and how this has affected your credit score. This includes:

● Credit applications. Every time you apply for credit.
● Credit products you've used in the last two years.
● Defaults, including information on overdue debts, such as defaults on utility bills, credit cards, or personal loans.
● Bankruptcies or Part IX debt agreements

If you notice anything incorrect on your credit report (like a default that shouldn't be listed because you paid it) then it's important you request a review to change it as soon as possible.

However, even if you do have defaults, it's not the end of the world. Most of these will correct themselves after a set period of time:

● Late payments are removed after two years.
● Payment defaults, debt agreements, court judgements, and credit enquiries are removed from your credit report after five years.
● Bankruptcies are removed from your credit report either two years from the date your bankruptcy finishes or five years after it begins - whichever is longer.

Even with a low credit score and a history of defaults, you can continually improve your credit score over time with responsible behaviour.

This brings us back to the question we asked at the start:

If it meant the difference between living debt-free with a home or paying your mortgage well into your later years, would you make simple adjustments now for long-term benefits?

If the answer is a simple yes, then you've already taken the first step; understanding that every action you take from now is one step closer to financial freedom and a debt-free life.