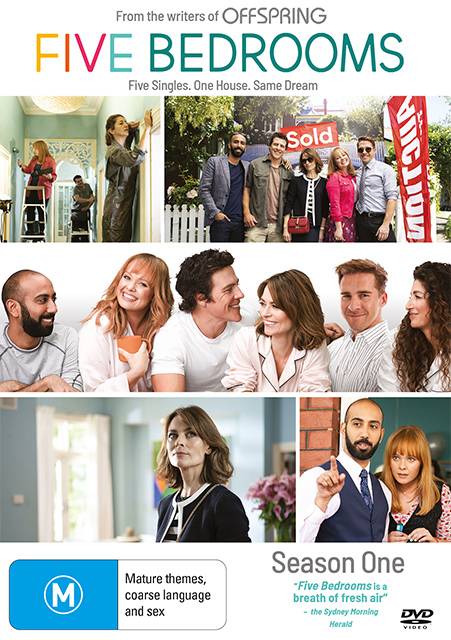 The series is from the same writers of the hit series Offspring, and stars Kat Stewart, Stephen Peacocke, High Sheridan, Doris Younane and Katie Robertson.
Five singles meet at, of all places, the singles' table at a wedding.

Not only do these five have a common relationship problem. They also find they have a common real estate problem. But on this night, they arrive at a solution – they could pitch in and get a house together. It's a crazy idea, but it takes hold – and before they know it, they're at an auction for a five bedroom house…

The five are Ainsley, a hopeless romantic for totally inappropriate men; Harry, a secretly gay Indian doctor still living with his mother; Liz, a newly divorced lawyer used to the high life; Ben, a tradie with a heart of gold who lives in a caravan; and Heather, a mum of two adult children who's on the brink of fifty and desperate for freedom.

The series charts the first year of this unique social, financial and romantic roll-of-the-dice as five utterly different people learn not just to cohabit, but to live together – in each other's lives, journeying together through disasters, life-turning crises, and moments of love, joy and heartbreak.
Five Bedrooms Season 1
DVD RRP:$34.95