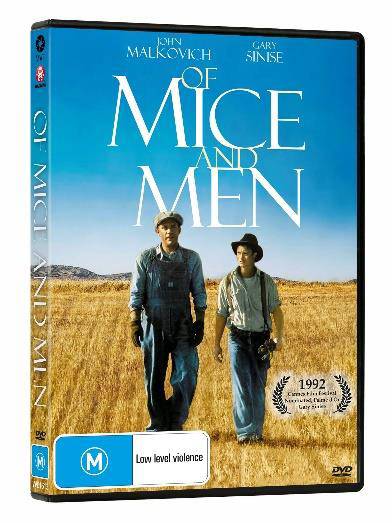 Cast: John Malkovich, Gary Sinise, Ray Walston
Director: Gary Sinise
Genre: Drama
Rated: M
Running Time: 115 minutes

John Steinbeck's beloved novella comes to the screen under the direction of actor/director Gary Sinise (Forrest Gump), and brought vividly to life by John Malkovich (Being John Malkovich) as Lennie. Nominated for the prestigious Cannes Palm d'or Award, this special release features audio commentary, deleted scenes and screen tests.

The story follows two men adrift travelling through California during the great depression eventually finding work on a ranch. When one man becomes enraptured by the owner's daughter it threatens to destroy their dreams.

Available from JB Hi-Fi, Sanity and all good retailers.