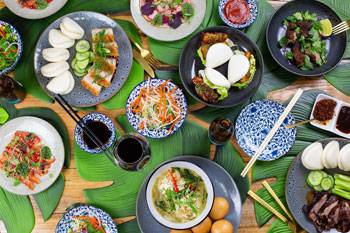 The Talk Of The Town
Since its inception in February, HWKR has been the talk of town. Curious and eager-eyed foodies join the weekly queues to experience this innovative concept - a rotating calendar of tenancies in four permanent, state-of-the-art commercial kitchens. Feeding this hungry city, HWKR is excited to reveal local favourites Messina and Wonderbao have replaced KOI Dessert Bar and Monkey's Corner.

Wonderbao

Recognised as one of Melbourne's best street kitchens, Wonderbao is known for its delicious handmade, fresh steamed buns. It prides itself on bringing authentic Chinese flavours while experimenting with different ingredients. With this philosophy, Wonderbao has created an EXCLUSIVE menu for HWKR with 3 DIY baos kits to choose from, crackling pork belly, crispy roast duck with homemade XO sauce and the spicy green curry with white cut chicken served with fluffy fried baos. As each flavour is created based on Melburnians' favourite Asian dishes, you will sure find a Bao for you! Sure to keep your taste buds tingering are its Cured Salmon with pickled goji berries in yuzu dressing or the Tangy seared beef salad best accompanied with a beer. After a trip to Wonderbao at HWKR, you won't be Wonder-ing why the humble steamed bun is one of the most celebrated dishes across Asia.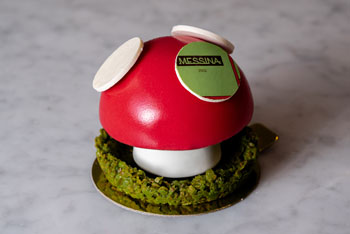 Messina

The tenancy at HWKR will mark Messina's DEBUT in Melbourne's CBD and it is here to impress! Serving up an exciting range of -mono-portion' desserts and plated desserts exclusive to HWKR, its mono-portion menu will host five custom single serve gelato items including their famous -Dr Evil's Magic Mushroom Cake' in miniature form. The other four delicious creations will be Cocoa Nib Cake, Macaron Gelato Sandwich, Hazelnut And Coffee Tart and Coconut And Cherry Cake. YUM!

Don't scream ice-cream yet.. Messina's collaboration with Wonderbao will leave you drooling with their unique version of -Duck A l'Orange' - duck fat caramel filled bao doughnuts served with orange gelato. Do we need to say more?
Fret not, fans of CHANTEEN and Khao by Rice Paper Scissors; by popular demand, they are set to stay for a little while more with new items added to their menu (think beef rendang.. laksa…). You don't want to miss top sellers - Char Kway Teow and Satay Chicken by MasterChef alum Diana Chan's CHANTEEN and the Filipino Lamb Ribs and Balinese style Barramundi with Jimbaran sauce at KHAO by Rice Paper Scissors. With only a few weeks of residency left, make sure you visit Bread & Beast where the best Asian-styled sandwich is served including its 18-hour slow cooked beef brisket, the Ngau Lam -Wich and its highly raved about brussels sprouts. Permanent residency and social enterprise, manymore café & bar continues to dazzle with its Asian-inspired concoction of cocktails and drinks with 100% of its profits to charity. Hot tip, try its popular Thai Milk Tea and Matcha Lychee.

For the busy daily grinders, HWKR has got you covered. Fulfilling a mission to offer friction-free food, HWKR and property developer, ICD Property have developed an innovative HWKR app allowing consumers to access full menus via cashless and cardless operating systems. Customers will be able to pre-order food before they arrive, or from the comfort of their table, and have their meals served to them without having to wait in lines, making the entire ordering process convenient and quick. Joining the bandwagon of delivery services, diners will also be able to order HWKR's entire menu via Deliveroo and the popular Chinese delivery platform, MelbSC.

Located on the ground floor of ICD Property's architecturally acclaimed, award-winning Eq. Tower on A'Beckett Street in Melbourne's CBD, HWKR is guaranteed to keep customers coming back time and time again with its rotating calendar of national and internationally renowned restaurants. Watch this space for the next announcement! Meanwhile, remember don't get hangry – get HWKR.