Mt Buller Summer Events
7-9 November
TARGA HIGH COUNTRY
Visit Mt Buller on November 7 - 9 for the fifth annual Targa High Country motoring event, three days of high speed action throughout the Mansfield-Mt Buller region.
Run by the team behind the acclaimed Targa Tasmania, this international tarmac rally will kick off with a full day of racing on Friday 7 November, starting from Mt Buller. This leg heads to the Strathbogie Shire. The following day, Saturday, will start with a Mt Buller downhill stage, followed by a street stage in Mansfield on the Saturday afternoon. On the Sunday the tour heads to Jamieson, finishing the day with a racing climb up Mt Buller, for the medal presentation ceremony with champagne flowing in the Mt Buller Village Square.
16 November
MIRABELLA MOUNTAIN FUN RUN
Our sensational fun run is a bitumen course, either 21.5km or 10km long and just over 1,270 metres in elevation. The course starts 21.5km (or 10km) down from the top of Mt Buller (clock tower) and runners will run up Mt Buller Road all the way to the top finishing in the Mt Buller Square. The road is closed completely and the atmosphere is breathtaking.... you-running/or walking-mountains.... it doesn't get more peaceful & liberating! Our race is physically challenging and scenically stunning. Proceeds will go to Autism Victoria (AMAZE).
More information & registration.
29 -30 November 2014
7 PEAKS DOMESTIQUE
Victoria's 7 Peaks Alpine Ascent Challenge is an at-your-own pace cycling challenge which takes you up winding mountain roads, around steep turns and past spectacular views right to the top of 7 of Victoria's Alpine Resorts.
The climb up Mt Buller is among the most picturesque in the state. Rising from the small township of Mirimbah, the ascent of Mt Buller is fairly steady throughout but with a final few kilometres that are very steep and pose a great challenge for cyclists of all abilities. The steepest section is Hell Corner at 14.9km - a left-hand bend with a gradient of ~13%.
More information & registration.
6 - 7 December 2014
MT BULLER EPIC FESTIVAL & MOUNTAIN BIKE SEASON OPENING WEEKEND
Sure to be the biggest event this MTB season, the Australian Alpine Epic launch will be a weekend- long festival full of everything you love about mountain biking.
Radical Reels Film Festival
The Official Trail Launch
Launch Party
Bike Buller Poker Ride
24 – 25 January 2015
VICTORIAN DOWNHILL MOUNTAIN BIKE SERIES
Mt Buller's advanced downhill trail, International, is the designated battleground for round 3 of the 2014/15 Victorian Downhill Series and with two cranking kilometres of steep technical terrain it will quickly sort out the field. This event attracts world-class downhill athletes- a great weekend for competitors and spectators!
More information & registration.
31 January – 1 February 2015
ROCKSHOX ENDURO CHALLENGE
The Rockshox Enduro Challenge powered by Sram will see riders tackling a challenging series of stages with a combination of self-powered and assisted liaison stages. Taking on some of the best trails that the Mt Buller resort has to offer with a minimum of 5 different competitive stages, both the technical skill and physical endurance will be tested. With the addition of live music at the finish and a full day of practice on the Saturday, it will be a full weekend of Enduro riding.
More information & registration.
7 – 9 March 2015
BIKE BULLER MTB FESTIVAL
All that is great about mountain biking in one spectacular location, over one massive weekend, riding, single track, bikes, fresh air and partying. The Bike Buller MTB Festival is designed as a super fun mountain bike event for everyone! Racers can race, recreational riders can enjoy the trails and the scenery, non-riders can do their own thing and we can all get together to enjoy a good party on Saturday night.
More information & registration.
8 March
PICNIC IN THE PARK
A gourmet food and wine festival held at Mirimbah Park, at the base of Mt Buller. A number of local food and wine producers will tempt you with their beautiful High Country produce, while you relax on the grass and enjoy the live music and entertainment.
22 March 2015
MANSFIELD - MT BULLER ROAD RACE
As part of the annual Tour De Flavour Festival, the Mansfield-Mt Buller Road Race will be held on Sunday 22 March.
The event will take in the stunning scenery and gruelling challenge of the Mt Buller Tourist Road, and 16km uphill ride from Mirimbah at the base of the mountain right up to the Mt Buller Village - a climb that rises 909 vertical metres in height, with an average grade of 6% and a number of sections that reach 12%.
More information & registration.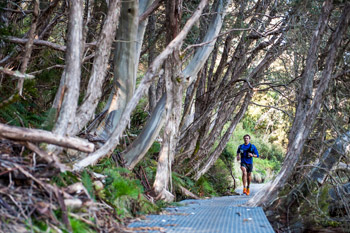 28-29 March
MT BULLER MOUNTAIN RUNNING FESTIVAL
Mt Buller's biggest running event to date, the La Sportiva Mt Buller Mountain Running Festival, a weekend of events designed to appeal to all types of participants, from ultra- marathon runners and mountain runners to families and road runners. Runners will take part in events including the Victorian Mountain Running Championships, the Mt Buller Sky Run and the Vertical K.
More information & registration.
3-6 April
EASTER CELEBRATIONS
Enjoy your Easter eggs at Mt Buller over the holiday break. Watch the Village come alive with live entertainment, kids' activities, traditional chapel services and guest appearances by the Easter Bunny! Kids will particularly love searching for tasty treats at the Giant Cadbury Easter Egg Hunt, and all ages can take part in the Mountain High Fun Run.
Enjoy an audio tour of the Summit Nature Walks, sightseeing from the Northside Express Chairlift, mountain biking and more.
4 April
MOUNTAIN HIGH FUN RUN
Mt Buller's Mountain High Fun Run is a great event for everybody! Head out with family and friends and enjoy a leisurely lap around the Village, or push yourself to the limit on one of our more difficult courses ranging from 3.2km – 8.9km. Proceeds from the Mountain High Fun Run go to the Mansfield District Hospital.
More information & registration.
25 – 26 April 2015
ELEVATION GRAVITY ENDURO MOUNTAIN BIKE SERIES
A two day event with a great mix of 70% flowing descending trail, and 30% undulating. Without the technical downhill sections, and no massive steep long climbs like a cross country race, it's the prefect event for all riders.