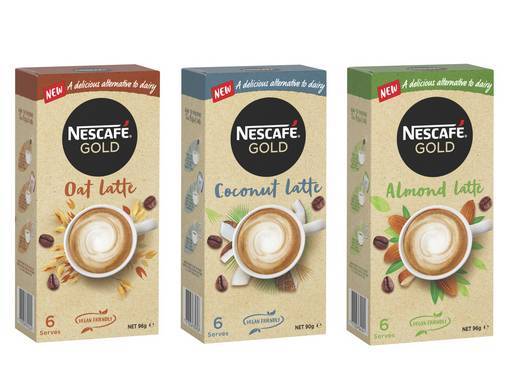 NESCAFÉ Gold's newest innovation – Plant Based Lattes.
For coffee lovers looking for non-dairy alternatives that they can enjoy in the comfort of their own home, the delectable and convenient vegan range includes three milk-alternative variants – Almond, Coconut and Oat. Each made with a blend of high quality Arabica and Robusta coffee beans specially crafted to mix perfectly with the plant-based milks.
Deliciously creamy and smooth, the latte is Australia's most popular coffee choice, and a perfect base for NESCAFÉ Gold to experiment with alternative milk options, bringing the non-dairy trend out of cafes and into the home for NESCAFÉ coffee lovers across Australia.
The new
NESCAFÉ
Gold

Plant Based Latte range
is now
available
at Coles and independent retailers nationwide with a RRP of $6.30 for a pack of 6 sachets.
Review: Absolutely love these! So clever the Nescafe Gold Latte's come in handy sachets for anyone on the go. But what is most exciting is watching the froth in front of your eyes adding a rich texture and flavour. Not sure which one is my favourite cause they were all delicious. These are also the perfect solution to those who forget the milk like me... And at $1.05 per cup, they are a delicous bargin. Yum!