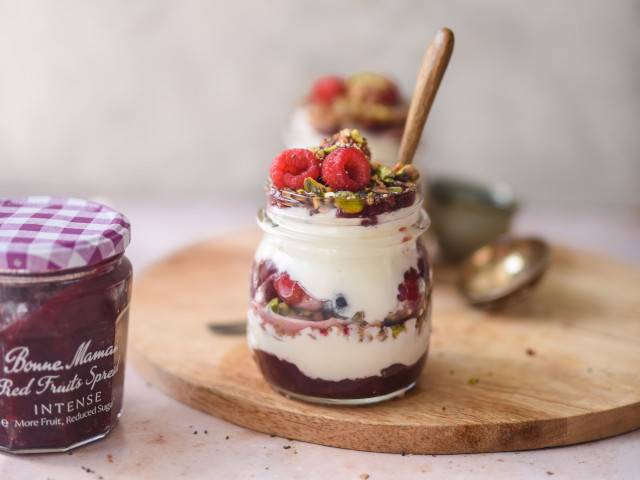 Red Berry Breakfast Parfaits
Ingredients
• ½ cup of granola, store-bought or homemade
• 400g yoghurt (dairy or plant based)
• 200g mixed berries
• 4 tbsp Bonne Maman Red Berry INTENSE
• ¼ cup crushed pistachios
• Maple syrup to serve (optional)

Method
1. Place a layer of jam in the bottom of two jars.
2. Top with half the yoghurt and layer with fresh berries, granola and jam.
3. Repeat with another layer of yoghurt, berries, granola and jam.
4. Top with crushed pistachios and a drizzle of maple syrup.