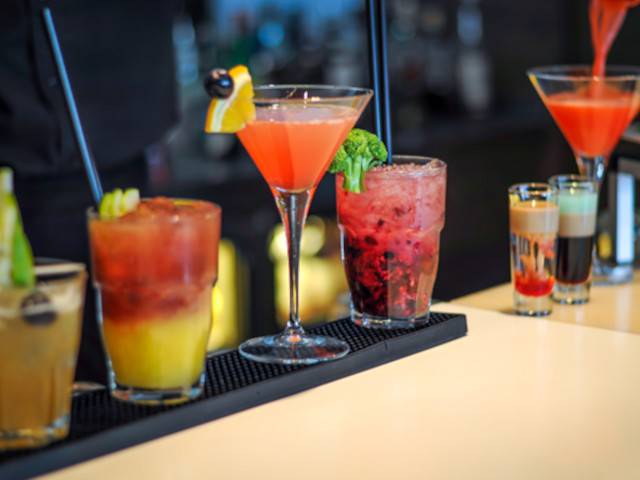 4 Bar Drink Ingredients Every Bartender Loves
If you're in the food service industry, you'd understand the excitement of someone ordering a dish or drink that is fun to make. It can be a best-seller or something that isn't ordered enough. Either way, these are the times when both the server and customer share excitement.

When you go out for a night at a bar, ask the bartender what drink is their favorite. Once you go with whatever drink they say, they beam with excitement and make your drink with as much flair. There are staples and signature cocktails found in every bar. Continue reading to know 4 bar drinks and ingredients, such as premium tonic water, that every bartender loves.

1. Margarita
The Margarita is arguably the most popular drink people order in a bar. There are countless happy hour bar promos with bottomless margarita deals. You can also find frozen Margaritas in several beach bars worldwide. Every bartender must know how to make this drink quickly.

This drink is fairly easy to remember and make. It starts by mixing Cointreau, lime juice, and tequila. Serve it over ice and in a glass rimmed with salt, and it's done! This is a drink bartenders love to make and can make quickly. Once you knock back that first one, it will be pretty hard to stop.

2. Mojito
Another staple of the modern bar scene is the Mojito. Every bar and every bartender puts their own twist on this drink. It's fun trying it out every time you go to a new bar. Additionally, it's like an unspoken competition between bars on who can make the better Mojito. Bartenders love making this drink because it's a simple drink to make, but not simple enough for average joes.

It starts off with a couple of mint leaves. It gets 'clapped' or lightly pressed to release its essential oils. This gives the Mojito that signature after taste. Then a couple of lime wedges are added to the glass and crushed ice. After that, a mixture of white rum, soda, and syrup is poured into the glass.

3. Whiskey Sour
Whiskey is another common spirit that bartenders always have on hand. Drinks that have whiskey as their main ingredient rarely goes out of stock. A whiskey sour is always a classic viable choice for the common bargoer.

The ingredients can be counted with just one hand. Combine whiskey, lemon juice, and syrup, then serve over ice in a glass. The drink is usually topped off with beaten egg whites to create foam. Can't go wrong with a staple drink.

4. Mimosa
Mimosas have been famous since their inception in 1925. It is a perfect drink to have during the day, usually partnered with brunch. The drink is named after the mimosa plant because they are similar in color. Bartenders love making this, especially because it is easy to make. After a busy night making drinks, mimosas are a welcome change of pace.

This drink only needs one part orange juice and one part champagne or sparkling wine. Serve it in a champagne flute, and you're good to go. Remember to not pre-mix this drink too long beforehand not to lose the carbonation.

Conclusion
Essentially, bartenders like making drinks with staple spirits that are always available on hand. The four drinks listed here use common spirits, such as whiskey, tequila, rum, and champagne. Not only will it always be available, but the popularity surrounding these drinks is high. When ordering these drinks, it is definitely going to equate to a fun time, whatever time of day it is consumed.