Acca-Awesome
Cast: Elizabeth Banks, Rebel Wilson, Anna Kendrick, Hailee Steinfeld, Brittany Snow
Director: Trish Sie
Genre: Comedy
Running Time: 93 minutes

Synopsis: Now graduated from college and out in the real world where it takes more than a cappella to get by, the Bellas return in Pitch Perfect 3, the next chapter in the beloved series that has taken in more than $400 million at the global box office.

After the highs of winning the World Championships, the Bellas find themselves split apart and discovering there aren't job prospects for making music with your mouth. But when they get the chance to reunite for an overseas USO tour, this group of awesome nerds will come together to make some music, and some questionable decisions, one last time.

Pitch Perfect 3
Release Date: January 1st, 2018
www.pitchperfectmovie.com
About The Production
Last Call, Pitches: Pitch Perfect 3 Begins

The astonishing blockbuster success of the first two films in the Pitch Perfect series naturally prompted discussions about getting a third installment underway. Franchise producers Paul Brooks of Gold Circle and Max Handelman and Elizabeth Banks of Brownstone Productions were certain there was another story, but they were just as sure that they would be patient and get it just right 'We worked hard to put together an organic story on the second film, and we wanted to take our time and figure out what felt like an authentic next step for the Bellas. That took a long time, but we got it here," explains Paul Brooks. 'The Bellas are all out of college, trying to figure out what they want to do long term, and like a lot of folks in their mid-twenties...it's crisis time."

For Elizabeth Banks, this chapter represented a full-circle moment. She and her fellow producers had developed the series from its inception, and Elizabeth Banks stepped behind the camera to direct the juggernaut Pitch Perfect 2. As well, she has performed as the a cappella-obsessed Gail, who alongside commentator John, cannot leave the Bellas alone. It was important for the filmmaker to have the series evolve in a new direction. 'This movie not only has more singing and more dancing than the previous two features, but it is a full-fledged action-adventure," states Elizabeth Banks. 'We were excited about the idea of literally making the Bellas action heroes, especially Fat Amy."

'Pitch Perfect 3 introduces the Bellas to the big bad world around them," adds Max Handelman. 'We raised the bar and wanted fans to get what they love: the singing, dancing and laughter, but also to see the women involved in new, fun and exciting situations. This is a much more action-driven movie; the cold open announces right away that things are very different. The characters are older, and they're all on different journeys. You will not be disappointed."

At the helm of Pitch Perfect 3 is director Trish Sie, known for her critically acclaimed choreography in the Grammy Award-nominated OK Go music videos and the explosive Step Up All In. Beyond excited to join the team, Trish Sie reveals: 'I've been a big fan of Pitch Perfect movies ever since I saw the first one in theaters. It was one of those movies that filled me with a certain amount of existential rage, because I wished I had been a part of that film…and figured I never would get that chance."

As a fellow University of Pennsylvania alum, Trish Sie hit it off with Elizabeth Banks and Max Handelman off upon first meeting. 'When I heard that Pitch Perfect 3 was searching for a director, it was one of those too-good-to-be-true moments," she shares. 'I didn't know them during college, but Elizabeth Banks, Max Handelman and I went to school at the same time. I was hoping that we'd have something in common, and we did. It felt like a good fit."

'Trish Sie's background started with OK Go, who has had some of the more spectacular music videos of the last several years," commends Elizabeth Banks. 'She comes from a choreography background and brings that energy you need to find in a Pitch Perfect movie. She equally gets our ridiculous sense of humor. So after meeting a number of times, it felt like Trish Sie was the perfect choice. Away we went."

It was just as important that Trish Sie connect with the core cast. Academy Award®- and Tony Award-nominated performer Anna Kendrick has been the heart of the Pitch Perfect series since the beginning, and fans have followed Beca's journey from awkward freshman to performer on the cusp of a brilliant musical career. Anna Kendrick reveals that she was thrilled to have Sie as a partner on this chapter in the series: 'We're obsessed with Trish Sie; she's an amazing collaborator who listens and wants to hear our opinions. 'She's also musical and comes from a choreography background. You just trust that she would shoot it right."

The actress also appreciated the teamwork that went into bringing life to the story first crafted by Kay Cannon, who wrote the first two films and who shares screenplay credit with Mike White on Pitch Perfect 3. 'The humor has always been what made our movies stand out, and we've all worked together to bring out the best version of this script," says Anna Kendrick.

Fat Amy herself, Rebel Wilson, who has seen the character that she created take on an iconic life of her own, appreciates what all that her director gave to the set. 'Trish Sie brought such a great, fun vibe on- and off-set. I just love her energy. She's so girl power, positive and motivating, and we've just had the best time working with her."

One of the proudest moments of her astonishing career, Elizabeth Banks gives all her love to this chapter. 'We're thrilled to have a female director and an all-female cast, and to be promoting interesting and fun stories for women," she provides. 'There aren't enough movies that do that. We love the message to young girls about the teamwork involved, about friendship, and what they can aspire to in their own lives. Trish Sie brought an infectious energy to every meeting, as well as a passion and a resume that was right. We felt like we found a great person to be in charge of our film, and she just happens to be a woman. That is icing on the cake."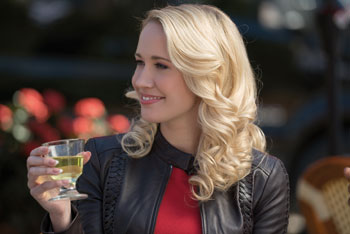 Reunited on Stage: The Bellas Return

All of the Bellas, except for Emily, have graduated from Barden and are tossed to the four winds. 'They're beginning to see that college a cappella can't last forever for them," offers Trish Sie. 'It's a college thing these girls did, in the bubble of academia. Our challenge was to grow them up in a way that seems realistic. It was important to carry these girls out of the rarified world of a college campus and put them in the real one."

The director catches us up on where the Bellas have landed: 'Beca has pursued her music producing career. She's working for a record label, which has her producing a lot of mediocre hip-hop tracks. Fat Amy has her own one-woman show she's trying to get off Broadway. So she's off of Times Square with her street performer set-up"complete with hecklers and hot-dog men interrupting her every day."

Rebel Wilson appreciated that the audience gets to learn so much about Fat Amy in this chapter. Always enigmatic, the character reveals more to her fellow Bellas than they ever dreamed possible (or true). 'You find out a lot more about Fat Amy in this movie, which is cool," adds Rebel Wilson. 'At the start of the film, she is trying to make it on Broadway. She's put together a little show called Fat Amy Winehouse, which is an amazing and hilarious one-woman show that she's performing on the street. But she keeps getting contacted by someone very mysterious…"

For her part, Chloe is trying to get into vet school, but she yearns for a simpler time. 'Chloe has a soft spot for animals, and she also has one for the Bellas; she so can't let go," explains Brittany Snow. 'She lives in close quarters with Beca and Fat Amy, and is trying to move on very slowly to become a vet.

'It is surreal being back with the Bellas, but I love it," the actress adds. 'We are so lucky to get to do this again. I have made some of my best friends on the first two, and during production on the third film, I would look around and think, -I'm getting paid to be with the people that I would hang out with anyway.' That's pretty great."

'I am back with all of the girls on Pitch Perfect 3, and it is aca-awesome," jokes Camp. 'Aubrey was definitely the most uptight, nervous about singing in front of everyone and put all of her rigidity onto all of the other Bellas. Over the course of these movies she's opened up and loosened up. Now, she's running The Lodge at Fallen Leaves. She comes back for one last chance to sing with the Bellas and introduces them to this USO tour, which is also a way for her to find her father."

We find that Cynthia Rose, played by the irrepressible Ester Dean, is in flight school but about ready to be kicked out because she keeps failing her exams. 'In the beginning, you see us living our life and trying to figure out which direction to go, just as much as any person coming out of college," says Ester Dean.

'Cynthia Rose is trying to get through flight school, and so I show up to the Delta Flight Museum in Atlanta and they ask me to crash this simulator 20 times," the multitalented performer continues. 'But they didn't have to ask me to try…I was crashing it anyway. I would give that job to somebody else, not me."

'Cynthia Rose is trying to get through flight school, and so I show up to the Delta Flight Museum in Atlanta and they ask me to crash this simulator like 20 times," the multitalented performer continues. 'But they didn't have to ask me to try…I was crashing it anyway. I would give that job to somebody else, not me."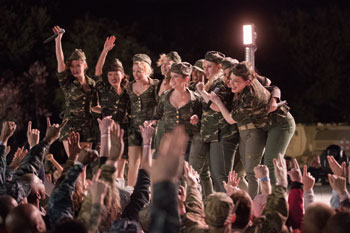 Returning as Bella Emily for her second chapter in the series, Oscar® nominee Hailee Steinfeld"who has exploded onto the film and music scene since her stunning introduction to moviegoers several years ago"recalls: 'It took me the whole length of the second movie to even comprehend that I was in it. I was such a huge fan of the first one that being in Pitch Perfect 2 was mind-blowing. Then hearing that the third one was coming to fruition was the greatest thing in the world."

A critically acclaimed recording artist and riveting performer, Hailee Steinfeld was excited to get back into the studio. 'We showed up to aca boot camp and went right to work as if no time had passed. It's always so awesome because you get into a dance rehearsal or a recording session, and you fall right back into the groove."

Actress Chrissie Fit, who stole scenes in Pitch Perfect 2 as exchange student Flo, echoes Hailee Steinfeld's excitement at returning. 'In the beginning, you see the Bellas doing their own thing, trying to find their way in the world after college. When we meet Flo again she is running a juice truck and has big plans for the future."

It was only a few short years ago that Flo was a new Bella herself. Still, for Fit, she admits that the characters found their time with Emily's crew bittersweet. 'Seeing the new Bellas was cool because they're awesome, talented performers," shares Chrissie Fit. 'For our characters it was a little depressing, because it reminded us of our glory days in college when we were able to sing together and have fun. That's what propels us to go on this adventure with the USO."

Hana Mae Lee is also back as the delightfully awkward Lilly. 'She is doing something we have no idea what it is. She's sewing in a basement and pulling strands out of a man's hair for her clothing…doing typically random, creepy Lilly stuff," laughs Trish Sie. 'For her part, Stacie is working as a personal trainer, but she's also still into the guys. She may or may not find herself knocked up which sidelines her from the tour."

The cast wouldn't be complete without every Bella back in the game, especially the inseparable duo. 'We find Ashley and Jessica and they are doing Ashley and Jessica stuff," adds the director. 'All the girls are trying to make it in the world, but are reunited for this Bellas reunion; they just can't shake the desire to perform together."

Last, but not least, it wouldn't be a Pitch Perfect movie without John and Gail. 'Once again, they've got a project of their own that is running throughout our story," notes Trish Sie. 'John and Liz are so hysterical. You can just turn the camera on these two people and watch them go; sometimes, I just forgot to yell cut. Eventually, they'd ask, -Are you going to ever yell cut?' while we are laughing so hard we're peeing our pants."

'Elizabeth Banks and John are two of my favorite people," lauds Snow. 'It's great to have them back in their shenanigans and improv. Whenever they are on set, they kill it."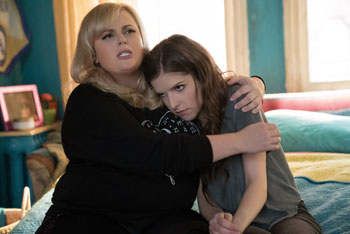 Welcome to the Family: New Stars Join

There is an embarrassment of riches when it comes to new talent in the Pitch Perfect family. One particularly special newcomer to the group is countless award-winning actor John Lithgow, who portrays Fergus, Fat Amy's very sketchy father.

Producer Max Handelman gives us a bit of backstory: 'Fat Amy ran away from her gangster father in Australia seven years ago, and she turned up at Barden University to escape him. He's a bad guy, so she tried to reinvent herself as Fat Amy, as opposed to her original name of Patricia. Now that she's left the States, he's tracked her down, and is trying to reconcile with her. Originally, seemingly in a positive way, but then his ulterior motives get revealed."

'If we're going to be moving forward in these girls' lives, we'd also need to deal with the past and have them resolve some of their own issues. I was always intrigued by the fact that we do not know anything about Fat Amy," shares Trish Sie. 'We've met Beca's dad. We've heard Aubrey talk about her father, but we don't know who Fat Amy is or why she came from Tasmania and landed at Barden.

'Rather than have it be some spooky love interest, it seemed funny if the guy who was after Fat Amy is her dad," Trish Sie continues. 'She was having to deal with the fact that she escaped this guy years ago, and he's hunted her down. One of the great pleasures of this movie was getting to know and work with John Lithgow, because he is such a dream boat. He is such a kind and generous human being, a consummate pro. He has a great sense of humor, and is so willing to get into this with us."

Rebel Wilson gives us a glimpse into what to expect from Fergus: 'You find out that her dad has tracked her down. He wasn't allowed in America because he's done some dodgy things, but when the girls go to Europe he's able to track Fat Amy down and meet for the first time in seven years."

When it came to her co-star, the performer echoes the lauds of her director. 'I cannot talk highly enough about him," raves Rebel Wilson. 'First of all when they told me your dad's going to be John Lithgow, I thought, -He's crushed movies, TV, Broadway, and I grew up watching him on television.' To have him be my dad and for him to also learn the Australian accent in three days was incredible."

After her time with John Lithgow during production of The Accountant, Anna Kendrick was thrilled that her fellow cast mates would get to work with him. 'When they told me John Lithgow was coming onto the movie I remember feeling so happy everyone else gets to experience him. Every conversation with John is enriching, and he is so into music and dance that it makes him a great audience to perform for."

When it came to working with his on-screen daughter, John Lithgow couldn't have kinder words. 'Rebel Wilson is just heaven. She's so effortlessly funny, but so real and good-hearted. Fat Amy is such an original character, and Rebel Wilson is so ready to be completely unsympathetic"yet, you adore her for it. She's technically tremendous, and we get to sing and dance. The two of us singing and dancing together is blissfully funny."

Other newcomers to the group include Chicago, played by Matt Lanter. Longtime friends off screen, Brittany Snow and Matt Lanter were excited to work together on screen for the first time. 'Chloe, in this movie meets a special someone. His name is Chicago, and he is played by the amazing Matt Lanter, who I just love," says Snow. 'They have this very whirlwind flirtation during the USO tour."

Finally, Guy Burnett plays Beca's flirtation: Theo the music executive who is a key part of DJ Khaled's crew. He has this ability to pick up on people with musical gifts. During the opening riff-off, he manages, within the harmonies, truly to hear Beca.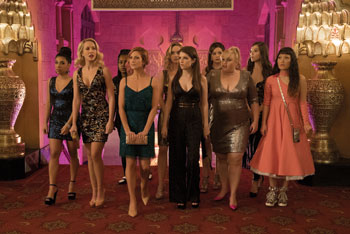 Dragons, Whiskey and Evermoist: Riff-Off with the Competition

If there is one thing the Bellas can't live without, it's musical competitors. 'All the Bellas are back and we're going on a USO tour, which is pretty awesome," says Rebel Wilson. 'At first we didn't think there was any competition, and then, guess what? It turns out to be one, which we obviously love."

'The Bellas get on the tour, and everybody who uses instruments is still better at a cappella than we are," notes Anna Kendrick. 'In the universe of Pitch Perfect, everybody can sing a cappella." She pauses. 'It's like how in the universe of like Jackie Chan movies, everybody can do martial arts."

Still, the Bellas are always best when they are underdogs. 'We wanted to put on the USO tour with them, similar to what happens in real life"as the USO has multiple acts on it," says Elizabeth Banks. 'It's similar to a variety show, so we came up with other bands that would be fun for them to interact with."

The fact that they were not only facing a cappella challengers initially put the Bellas at a huge disadvantage. 'The competition is stiff this time around," notes Boyer. 'When you have a band, you have instruments that are automatically tuned and loud sound systems. You have pounding drums and bass that's two octaves below where a female singer can sing. These seasoned musicians have been playing music and touring their whole lives, and the Bellas just got out of college."

Still, never count the Bellas out. Rebel Wilson gives us a run-down of the competition on the tour: 'There's a new band called Evermoist, led by fellow Australian Ruby Rose, who are very sexy and moisty, shall I say. Then there's Saddle Up, which is actually a country band in real life"so that was easy for them. They just rock up and sing country. Then there's DJ Dragon Nuts and DJ Looney, who also just bring it on this tour."

Trish Sie expands a bit on the fierce competition known as Evermoist, the Bellas' toughest competitions to date. She notes: 'They are these arrogant, smug, beautiful and disgustingly talented girls who play this all-girl band. I wanted real musicians who are virtuosic in their skills. So we have Venzella Joy Williams, who tours with Beyoncé as her drummer; Andy Allo, who was one of Prince's protégés"amazing guitarist and songwriter and singer; and Hannah Fairlight, who's an absolute rock star, singer, songwriter, multi-instrumentalist. And Ruby Rose, this dream-goddess front woman who sings, plays guitar; she is tall and beautiful and sneering. How can you compete with that like female dominance?"

'I love the first two films, and I'm such a big fan of Anna Kendrick, Rebel Wilson and Elizabeth Banks," says Ruby Rose, who shares how she got the job: 'I had a meeting with Elizabeth Banks, but we didn't have anything in mind about what we would collaborate together on. Then she looked at me and asked if I could sing. I told her I hadn't since church choir, but that I enjoy it. She asked if I could play the guitar, and I told her I took a couple lessons when I was 16-17, but wasn't amazing at it. She said, -See you soon, and we're going to work together…' Then a week later, she called and told me I had to do Pitch Perfect 3."

Ruby Rose was brought aboard to portray Calamity, the lead singer and rhythm guitarist. She walks us through her bandmates: -There's Charity, Veracity, and Serenity. We ended up getting a song we play in the film that was written for us by talented writers, and it's so catchy," she shares. 'It's a pop/rock song about heartbreak, and performing it in front of a lot of people was a blast. By the end of the takes, everyone was singing along."

Of working with her director, the performer raves: 'Trish Sie is phenomenal. She's one of those people who allows you to feel so supported on set. She is open to a lot of collaboration, wants to hear what your ad libs, jokes and ideas are. If I felt like Calamity might not do this or she may do that, Trish Sie was all ears. She was constantly adapting as she saw us evolve as a band…and watched these relationships happen."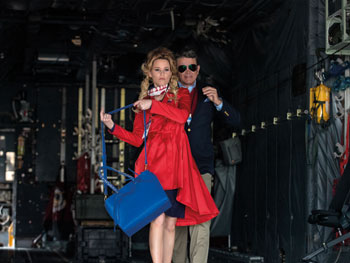 The villains set, producers worked with Trish Sie to find a unique country act to place on the tour. Casting Saddle Up meant searching for real band, and it was crucial to have cool artists who could play interesting instruments. 'The real band is Whiskey Shivers and Trish, who is friends with some of the guys, brought them to us," shares Elizabeth Banks.

'The boys in Whiskey Shivers are the most talented, sweet, funny guys," adds Ruby Rose. 'When we had downtime, I would try and learn how to play the drums. They have their own drum kit: a suitcase with a washboard and stuff made from scratch. Then they would pick up the base and learn things from Hannah. It was collaborative and fun to work with gifted musicians, people who also lend themselves to acting so naturally."

'There are three other bands on the USO tour, aside from DJ Khaled and the Bellas," explains Trish Sie. 'We have Saddle Up, who's a country band. They thought I was kidding or crazy or delusional or drunk when I asked them to join us. They're barefoot most of the time and drove around in a van. They play a suitcase for a kick drum, and are down-home, salt-of-the-earth guys."

'Then we have Young Sparrow and DJ Dragon Nuts," she continues. 'They are played by another real-life musical outfit, Trinidad James and Dj Looney. These guys are hysterically funny. I met them in Atlanta, although they live in LA. Trinidad James is a fairly serious rapper, and I wasn't sure he was ready to be goofy. I told him he might have to sing Blondie or Beyoncé songs, and DJ Looney's going to make crow noises and eat weird pieces of paper with Lilly. I was shocked at how game they were to jump in."

The actors found Trinidad James and DJ Looney to be just as awesome. Long night shoots that blended into dawn pick-ups made for an exhausting creative time. For Rebel Wilson, that lent itself to magic. 'The music is bigger in this movie because not only do we have a cappella, but we have singing accompanied by instruments. That raises a lot of the sound in certain numbers, which is cool and so different for us all," she provides.

With talent that proved an embarrassment of riches, the key riff-off took shape naturally. 'The impetus was the idea that when musicians sit around, that's what they do," says Elizabeth Banks. 'They hang, strum and sing. They know different genres and all the great songs. When it came time to putting together the riff-off, we trusted that these actual musicians would be able to do it, and they did."

During production, it was common to walk onto set and hear a spontaneous jam session taking place between the Bellas and the other band members between takes. 'This is the third riff-off, which are always fun to shoot because everyone is together," adds Camp. 'There's no rules in this one, like there have been in the past riff-offs. This one is much more like a jam session. There are some musical instruments involved, and it doesn't make the Bellas too happy."

'As far as who won, it depends on what group you ask. Evermoist thinks that they won," adds Ruby Rose. 'The Bellas think we were disqualified because we joined in with one another band and used instruments. But I feel like nobody can ever lose a riff-off, because they are just so amazing."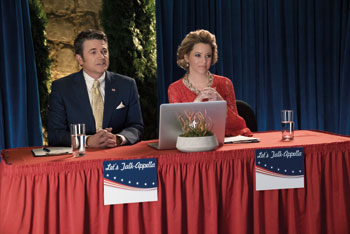 Getting Bella Ready: Aca Boot Camp

For both the longtime Pitch Perfect team and the new cast and crew, Aca Boot Camp proved an unforgettable experience. Trish Sie introduces us to her indispensable team: 'AJ's [Aakomon 'AJ' Jones"] in charge of the choreography with his crew. Binkie's there as his assistant. Then there's Deke Sharon and Ed Boyer doing all of the a cappella arranging. We also have Alana Da Fonseca, who produces tracks. It's a big, collaborative, creative group of musicians, technicians and dance people. A lot gets done in a very short period of time, and the schedule was tough."

As he choreographed the first two, producers were thrilled that Jones would return to orchestrate each performance in Pitch Perfect 3 alongside Kyndra 'Binkie" Reevey. 'Five, Six, Seven, Eight!" yelled Jones throughout the intense three-week boot camp. Getting their marching orders, the Bellas soon knew exactly what to do, jumping into the familiar warm-ups, long days and nights.

'The family's back together," notes Rebel Wilson. 'When we showed up, we saw Deke and Ed in the studio and Alana"who I've worked with for years"and Julia and Julianne [music supervisors Michels and Jordan]. I also loved the dance rehearsals because they were just so much fun. Binkie and AJ always give us cool moves. We're constantly expanding our dance repertoire with those guys. I remember the first day at boot camp, and it was so great to have all the girls back together doing what we do."

Regardless of how seasoned a Bella the performers were, it took all of them a beat to get back into the groove. Camp explains where her head was at: 'When we got to rehearsal and started to learn the dance moves, it took me a minute. I definitely had a slight panic in my face, because I hadn't taken a dance class in so long." She laughs: 'But once we breathed and relaxed, our phenomenal choreographers, AJ and Binkie, reminded us that they have faith in us. The performances we shot were amazing, so lovely. Half the time I didn't want them to end, they were so fun to shoot."

Camp's fellow Bellas agree wholeheartedly with her appreciation of the music and dance team: 'Deke, Ed and AJ are the backbone of the whole movie. It's so awesome hanging out with them; I trust them so much," raves Kendrick.

What makes the world of Pitch Perfect special is that everyone brings such unique talent. For some of the Bellas with less experience in music and dance, it was crucial to have accomplished instructors to make the process smoother. 'I'm not an a cappella person," Snow admits. 'I also didn't grow up singing professionally. So, when I get in the booth, I'm not like, Ester and Hailee, who are phenomenal. I have to feel confident and comfortable, and this team does that."

'Deke and Ed are phenomenal musical geniuses, and they have so much music to do in such a short amount of time," adds Camp. 'They are detailed and passionate, and they put the characters in at the right points in the music. It's a flawless relationship."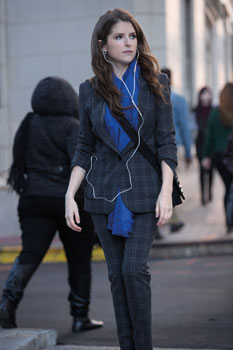 After kicking off the start of another adventure, the ladies laugh that they need to get to stretching. 'The choreography and music are harder than ever and better than ever," shares Kelley Jakle, who returns returning as quiet scene-stealer Jessica.

Once the Bellas stepped out on stage in front of hundreds, vocal producer and arranger Sharon explained that this is where the real work begins. 'The Bellas recorded all their own vocals, but on set, it's easy to get overwhelmed by the excitement of the crowd"not to mention all the new choreography and cameras flying around. They had to remember to lip sync perfectly to their own voices and keep microphones up close, the way a singer would on stage."

'Most of the music this time around is more scene-specific and related to what's going on in the Bellas' personal stories, rather than just military-related songs," says Boyer, the film's other brilliant vocal arranger.

The Bellas felt confident with the support of their teachers. 'At the beginning we're handed music and choreography that feels like insanity," shares Anna Kendrick. 'Then Deke, Ed and AJ tell us, -It's going to be okay; we're going to work it out.' It feels manageable because you've got this parachute with the music and dance department."

For his intricate choreography, Jones worked to establish a contrast between the new Bellas and the graduated ones. 'We wanted to take a slightly more mature approach to it," he shares. 'We had to consider that there was a set of new Bellas that had to perform and be distinctly different than the classic ones. As opposed to spinning, gags, or super-themed movements, we wanted to keep the old Bellas' choreography to where it had a more classic, well-rounded shape."

Jones explains what it was like to work with Trish Sie: 'Trish Sie is extremely collaborative. We would exchange ideas and discuss each number before I got in the room with the girls, or she would let me do my thing and then come in and give notes. She'd say, -I need a moment out of these two characters for this beat. Can you add a beat here?' That allowed us to work together to make whatever adjustments we needed."

When it came time to choreographing John Lithgow, Jones was impressed: 'We sent him to change and he comes back with jazz shoes, jazz pants and a T-shirt. John is a for-real-deal theater guy"ready to roll, and he actually hit those steps. We figured we'd take it easy, but he was ready. By the time he and Rebel Wilson get together, it was magical."

John Lithgow relished his time back in dance camp. 'AJ is very good at getting actors to dance. He's full of character and gives you great confidence," commends the actor. 'I was so proud of myself. Back in the day, I worked at a New York City ballet, and I was on Broadway in the musical Dirty Rotten Scoundrels. Before that, on Sweet Smell of Success, I won a Tony, of all things."

The beloved performer relished playing a villain, and was just as happy he'd saved his dance gear. 'I still glad I had my dance belt, jazz pants and jazz shoes. I hadn't touched them in years, but I brought them to Atlanta. I came out there to dance with AJ and Binkie! Having not been touched in 12 years, my jazz shoes completely fell apart. Still, they found red sneakers for me, and so were way ahead of me."



A New Kind of Bella: Freshmen Hit the Stage

What sends our Bellas out on tour is the pangs they feel after watching Emily and her troupe of freshman Barden crew hit the stage. Choreographer Jones explains the difference in technique: 'With the new Bellas, you get higher energy in steps and choreography. With the old Bellas, we wanted their style to feel effortless and deliberate"more about them as individuals and the performers they've developed into.

'We choreographed the new Bellas at the Georgia Aquarium, which was awesome"imagine our back wall was an entire shark tank with giant sharks swimming by every other few seconds," adds Jones. 'The majority of the new Bellas are dancers, so it allowed for us to knock out a high intensity, high level of skill choreography in a short amount of time. Hailee Steinfeld, who's become an amazing dancer and a pop star, was able to keep up with the girls and lead them."

When we're introduced to Emily's group, they slay a routine set to Daya's 'Sit Still, Look Pretty," with Hailee Steinfeld on lead vocals. The entire team was blown away by how her voice and talent has progressed since they first saw the performer several years ago. 'The beautiful thing about the song is we get a chance to focus on Hailee Steinfeld's voice throughout it. What a tremendous, young, vocal talent," raves Sharon.

The song proved anthemic to the series. With lyrics such as 'I don't wanna be the puppet that you're playing on a string. This queen don't need a king," it felt as if it was written for the Bellas. 'When deciding to use -Sit Still, Look Pretty,' we knew that we needed something current, young and very confident sounding. That's how we wanted the new Bellas to seem to the old Bellas," adds Boyer.

Having the Georgia Aquarium as a backdrop for the new Bellas performance offered a stunning set of visuals. Sharon offers: 'At the Georgia Aquarium, it was after hours, so we had the aquarium to ourselves. We were performing and recording all the way until dawn, surrounded by the most water and the fish of any aquarium in the Western hemisphere. This was the single coolest night on Pitch Perfect 3."

Entertaining the World: On the USO Tour

One of the production's goals was to get away from performances in typical spaces. Comments Banks: 'How could we make the look and feel of this movie different from what we'd done previously? I was fortunate enough to go on a USO tour last year with the Joint Chiefs of Staff. I visited Afghanistan, Bahrain, Djibouti, Africa, and we felt like it was a cool and meaningful experience that the Bellas could go on as well. We knew this would also drastically change the backdrop of all of the performances."

After having their hearts broken at the new Bellas' performance, our heroes are convinced to find a way to get the group back together. 'Aubrey finds out about the USO tour through her dad, who is high up in the military," explains Camp. 'She gets the idea when the Bellas all want to sing together one more time. There's the USO tour coming up, and it would be a great time for them to get together and perform, one last time."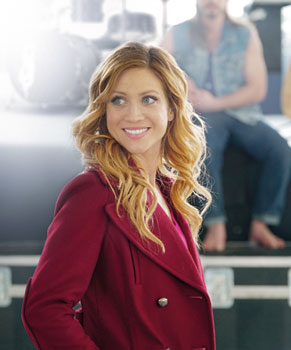 DJ Khaled headlines the USO tour and represents an unexpected pop-culture-driven presence in a Pitch Perfect movie, which is something the team always strives for. It was important for the producers and Sie to bring in artists who are both relevant to the audience, as well as a bit unexpected. 'DJ Khaled is enormous fun and just fresh and different"someone that is a little out of the Pitch Perfect box," commends Brooks.

The director appreciated that the global superstar is game for anything. 'He commits completely to whatever he does," says Trish Sie. 'He leaps into the scene, and he literally says, -Let's go. I'm ready.' He'll do anything you ask him to, big and huge. He takes direction well and improvises like a monster fiend. That, and he was fun."

'When we get invited on this USO Tour, we think that we're going to sing for fun, and quickly we realise that it's a competition," shares Fit. 'At the end of the tour, DJ Khaled is going to choose a group to perform live on national TV. Of course, once the Bellas hear -competition,' we are excited and ready to compete for the spot."

'I've believe in taking these opportunities to the next level and what a great opportunity to be on this amazing movie, part three," says DJ Khaled. 'My character is here looking for the next biggest act but at the same time, I'm also a performing artist. No words can explain it. You have to see it because the energy is just amazing, special moments."

The team marveled at the honor it was to be able to work for some of their heroes. 'We were lucky to partner with the U.S. Airforce, the National Guard and the USO organization," notes Trish Sie. 'We've filmed at Clay National Guard, as well as the Fort McPherson military base, and everyone went out of their way to make it a pleasant experience. I've learned a lot about how the USO supports our troops and it makes it a little easier to be away from your family. We're all so grateful to our military for making our country the free place that it is. So to be able to get a glimpse of what they do and what that means has been moving."

Female Avengers: Actions and Stunts

If there is a theme to Pitch Perfect 3, it is one of breaking all the rules. 'We were joking that the Barden Bellas were our female Avengers," laughs Elizabeth Banks, 'so we were excited to put them into real danger"taking them out of college and out of their cloistered world."

The producer is the first to admit she was impressed by her team's bravery, especially Wilson's. 'In the last movie, Rebel Wilson worked with Cirque de Soleil, got into silks, and hung 30 feet above the stage in a harness," says Elizabeth Banks. 'She's been so brave and game. She got into a suit and got attacked by dogs because she knew it would be funny; it came out amazing. That's the spirit Rebel Wilson brings that is so Fat Amy. You believe that Fat Amy would do anything, and that's Rebel Wilson proving it to us."

'Rebel Wilson turns into an action star here, which is a good fit for her. She's so physical. She's strong, athletic and so funny," continues Trish Sie. 'She's better than fearless; she overcomes her fear. We have her crashing through a skylight and beating the crap out of at least four different people. We have her in this insane kitchen fight that involves bratwursts as nunchucks, and wasabi as an eye impaler. She jumps off a yacht and has a whole scene where she sprays fire extinguishers as if they were automatic rifles."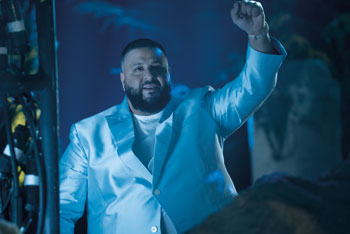 'Look out Tom Cruise, let's do this," says Rebel Wilson as she embarks on her first action-comedy. 'I've never done a fight scene in any movie and now I get two massive fight scenes, plus some other little high-jinx. It's so awesome. I'm a huge fan of action. I've always felt like I had it in me to kick butt, and here I get to show some of those skills. There have been a few bruises along the way, but it has been the best fun."

Still, that chutzpah came with a few nerves. 'The scariest one for me was jumping off the edge of the boat, which was about a 20-foot drop. I'm afraid of heights, but at least this time I had Anna Kendrick holding my hand as we jumped. I was lucky to have her there because I felt like I was having a heart attack when we were doing that stunt," adds the performer.

Shooting at the Marietta Air Museum, surrounded by historic planes"including a retired Air Force plane that flew the likes of John F. Kennedy"Wilson and the rest of the Bellas partook in a military montage…complete with both dancing and stunts. 'Apart from the fighting and leap off the exploding yacht, we had a scene with dogs where I volunteered to have the dogs attack me. This was actually shot on my birthday, so that made it even more special," laughs Rebel Wilson.

One of the scenes in the film was loosely based on an actual event, Elizabeth Banks explains: 'The penthouse suite was inspired by a real-life scenario in the suite of a rock star. He did in fact have his own mixologist, and was getting fresh honey from an apiary that was on the roof of a hotel we were staying at. I found that to be so outrageous and fun. If anybody says that bee thing couldn't possibly happen, I'm telling them, -You're wrong. It could!'"

Once the Bellas blow it at the riff-off, their next order of business is to convince DJ Khaled they're not lame after all. Once they find their way into his penthouse, they crash the party. While they're waiting for him to come up, the girls manage to trip a domino chain of disastrous catastrophes.

'Beca has found DJ Khaled's producing rig and is blithely creating vocal loops," Trish Sie describes of the chaos. 'Meanwhile, Aubrey knocks a candle into a curtain, which sends Emily flying backward into Ashley and Jessica, who crash through a coffee table. They flip over a couch, push Chloe into Flo, who knocks over a blender full of beet juice, which goes flying onto Lilly. Then, the Bellas stumble into a beehive that crashes to the floor. It's a manic, mayhem scene. We tried to shoot as much of it in one long, steady-cam shot as we could, which was so much fun."

A curtain on fire and actual sprayed beet juice later, Sie reveals: 'We had to test all kinds of juices to see what doesn't sting your eyes. Poor Hana Mae had to stand in the corner like Carrie, and have beet juice sprayed on her face for hours at a time."

Mixing a cappella with action sequences can get tricky, and the team knew they had to pick music that would fit the bill. When filming one of the fight sequences, Boyer relied on Britney Snow herself. 'The first thing we hear in the movie is Toxic, and that came up because it was the first action sequence we've done," he says. 'We needed something that sounded vaguely James Bond but was still pop and a bit campy. Toxic fit that bill."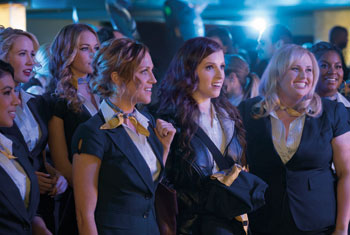 Re-creating Europe: Atlanta Plays Host

As the Bellas take the opportunity to go on a world USO tour, they travel all over the Mediterranean to support the troops. Starting in Spain, they head to Greece, then Portugal, Germany, Kosovo, Crete and Italy. During this incredible adventure, they meet and compete against other bands and deal with record executives along the way.

The challenge in making the movie look as if it was set in Europe was that the production was, in reality, in Atlanta. Laughs Trish Sie: 'There's not a lot in common between Georgia in the winter and the sunny Mediterranean. Toby Corbett, our production designer, did a fantastic job. It took a lot of creative effort."

'These were supposed to be locations from the south of France, Spain, Sicily, Italy," echoes Toby Corbett, who returns to the Pitch Perfect family. 'They all were set on military bases, so we were able to utilise some great locations that were here"Fort McPherson was an old military base we used and Clay National Guard."

While filming night shoots at Clay, the Bellas and filmmakers were able to hop in a few planes between takes. 'The Department of Defense was a big supporter of the script, and provided us a lot of airplanes for background on the tarmacs," adds Toby Corbett.

'We have to give it up to our production designers," lauds Max Handelman. 'The team did an incredible job making so many things happen here in Atlanta, and it's a testament to the film community that so much was available to us. These guys have worked extremely hard, and we're absolutely delighted by the results."

Creating France and Spain, as well as Italy within an Atlanta landscape was no easy feat. 'Everything we do is to try to create heightened realities, and Trish was very involved with ensuring vibrant colors exist throughout the film. I'm a colorist myself; there's a symphony of color that goes through a film and she's sensitive to that. She brought that attitude toward the design, and she also gave me a lot of freedom to do what I wanted," says Toby Corbett.

One of the practical locations used included the Fox Theater, which was staged as a casino in Cadiz, Spain where Fat Amy reconnects with Fergus. 'The Fox Theater is a gorgeous old movie palace in Atlanta that is reflective of late '20s design"with a lot of exotic Morris elements, which also has its influences in Spain," notes the designer. 'With a lot of signage, we got rid of the layers and brought in the casino elements."

Another set built on a practical location was a space that is iconic to Nice. 'For the flower market in Nice where the girls are kidnapped from, we found a great space in a neighborhood called Glenwood, which has this little town square. I was able to bring in tents and awnings and about 10,000 flowers," Corbett shares. 'We gave it the color and the texture of the market in Nice."

Through the use of stage space at Atlanta Metro Studios, impressive craftsmanship went into building sets that were not on location. 'The entire yacht that we built, for instance, is all hand-carved out of foam, and finished with a lacquer," says Sie. 'Same with the entire Citadel set. All those old stones and columns were finished with various layers of antiquing and texture and patina all over."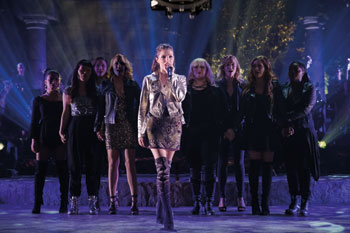 Production also utilised local resources to dress their sets with environmentally friendly practices in mind. 'It's incredible what our art department did; they went to people who needed trees removed from their yards," reveals Trish Sie. 'They hauled out entire trees that were just going to be throw out. They brought them to be part of our set to make it look like the Citadel was outside, even though it was on a sound stage. Our team went to great lengths to make it feel like we were in Europe."

'One of the challenges we had to figure out was placing the setting in Europe, but we built all the sets in Atlanta," says Brooks. 'We found this place called the Citadel in the south of France, Villefranche"near the Italian border"and we rebuilt it here on a soundstage in Atlanta. We also built the yacht here.

'The yacht was the biggest challenge on the film," the producer adds. 'We used an actual yacht as the basis for Fergus' boat, the Ability, which is designed by a well-known naval architect named Tommaso Spadolini. It was a super-yacht, about 180 feet in length, and it had a wonderful sinister feel to it that captured his character."

'It's all curvy linear, so it wasn't easy to build," admits Corbett. 'It had a lot of smooth, glossy high-shine finishes. To re-create that in foam was challenging. But I had some amazing craftspeople again, and we built a 150,000 gallon tank built. There was a portion, the swim deck, which was over the water"so that we could have a sequence of Fat Amy and Beca rowing up."

Bedazzled Camouflage: Costume Design

It's not easy to dress an ensemble cast, but Elizabeth Banks applauds Salvador Perez, the costume designer on all three Pitch Perfect films for his unstoppable creativity: 'He just understands this movie, and more importantly understands the girls. Salvador Perez knows how to make every single body type, and person in this movie, look and feel amazing."

'Salvador Perez is an incredibly talented and skillful and brilliant designer," echoes Trish Sie. 'He understands clothes and fabric and costume and character so well. Every little detail is considered and perfectly executed. He understands women and these characters so deeply that it all just felt natural and effortless, even though I know it took a lot."

Salvador Perez admits that he set the look in the first movie. 'It's been fun to be able to grow with these characters and see how they have developed from girls into young ladies," he notes. 'Beca's still the rocker chick, but the first time you see her on camera she's a producer. So I put her in a suit, but it's the rock-'n'-roll version of a suit."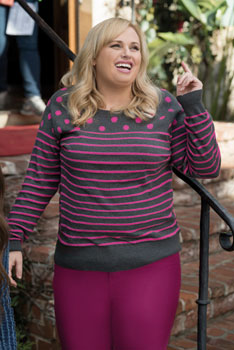 For her part, Anna Kendrick explains the delightfully love/hate relationship she has with one of her favorite designers. 'Salvador Perez is so annoying because he's always right, and every time we put on these costumes, I think, -Oh, this looks good!' Salvador Perez says, -Wait until you see it bedazzled!' I ask him, -Why do you have to bedazzle everything?' and then you see it in the light and think, -Damn it. Sal's right again!' So I love/hate that guy, because he's never wrong."

He also loved his mandate of 'more color!" 'Trish Sie comes from music videos and commercials. So she's very visual and likes telling a story through the clothes. She understood that clothes are a storytelling process, and she loves color. I'm always told less rhinestones, less color and she was like -More rhinestones, more color.' So we got along fabulously," laughs Salvador Perez.

For Salvador Perez, it's been fun to see the grownup version of the Bellas. 'Trish loves color so when we dressed Chloe as the vet it was the most colorful vet costume you've ever seen. Likewise, with Flo in the Juiceteria. Trish Sie said, -We need pineapple,' and I said, -Okay. I'm going to get you a hat with some pineapple.'"

Now that they've headed out on tour, the Bellas are serving up some military realness. 'They are paying homage to the military, so there's camouflage, a great throwback pin-up style"red, white and blue look," says Elizabeth Banks. 'We wanted the girls to feel older, and so they're dressing in a more current and less teenage-y type way."

In discussing his inspiration for the military costumes, Salvador Perez explains, 'I watched a USO special, and I noticed that all of the performers had some version of camouflage on. Then it's scripted that they have a sparkly camouflage costume. So I took that as inspiration and my love of Swarovski crystal, and I added thousands of crystals to the costumes. As a kid, I watched a Bob Mackie special with Debbie Reynolds. They literally took a military uniform and bedazzled it. This is the modern version."

When it came to dressing all the military extras, the costumer found a massive new challenge. 'Salvador Perez had to get everything exactly right," explains Trish Sie. 'For example, they have different boots for every branch of the military, and they have to be exact. Salvador Perez had to learn where the nametags are stitched on, what you wear at different times of year and what you wear under it"when there's a hat and when there's not."

Salvador Perez's team found the quantity of detail for military gear was daunting. Representatives from the Department of Defense were on set, and they were sticklers for every detail. On Perez: 'If that patch is a quarter-inch off, that hat wouldn't be worn in this scene. The rank is wrong. So we had to make sure that we had all bases covered so no matter what they asked for. We had a full second trailer that was nothing but uniforms ready to go on the USO tour."

When dressing the sexy rock band Evermoist, Salvador Perez took it up a notch. 'The Bellas have always been attractive and sexy, but it was never overt," he states. 'Evermoist was overly sexy. So there was lots of transparent clothing, lots of skin to win and they needed to ultimate rocker chick to contrast to the Bellas."

His collaborators appreciated the painstaking work. 'Every detail is so important to Salvador Perez, and he takes pride in what he does. In being so passionate about it, he allows all the characters to shine and feel sexy in their own way. He knows how to make everyone feel sexy uniquely to their character, and also to who they are," compliments Ruby Rose.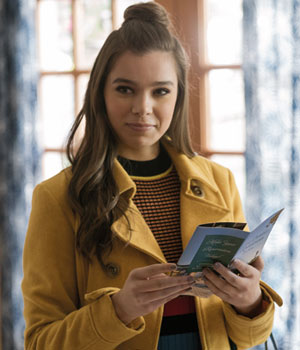 When dressing Whiskey Shivers, Salvador Perez saw that they were essentially playing a heightened version of themselves. He recalls: 'Their manager sent me all these pictures of them, and I wanted to not make them too costume-y. The nicest comment that I got from the guys was -We look like ourselves, but in better clothes!'"

When dressing the two deejays, Salvador Perez ran across similar issues he had with Whiskey Shivers. 'Again, they're playing themselves," he says. 'Trinidad James [Young Sparrow] is not afraid of color. He wears Louboutins and Dior; his outfits are custom-made in London. DJ Looney [DJ Dragon Nuts] was more low-key in personality and in character. We did a military-inspired version, but more down to earth."

For the character of Fergus, 'the whole point was that he was Mafioso, so there was a small layer of slime on him," laughs Salvador Perez. 'That's why there is shine in his suits, and his shirts are just slightly unkempt. You want to see someone who is prone to having this image of being a wealthy affluent man…but he's falling apart. The ties weren't done properly and the shoes were scuffed, because it's all a façade."

Saying Goodbye: The Final Number

It is rare that films are shot in scene order, but it so happened that the last scene filmed in Atlanta was indeed the finale. In the last few weeks of filming, filmmakers, cast, and crew alike felt the weight of the end of an era. 'Shooting the finale was the most rewarding part of the whole movie," says Sie. 'It took a long time for this number to come together because we knew how important it was. It had to accomplish so many things. It had to be a goodbye song, and start a new chapter as a move-forward song. It had to be a song about friendship and about stepping into your own future."

Filming the final scenes was quite cathartic for the entire cast and crew. Sums Anna Kendrick: 'I have wept openly in front of most of my coworkers about seven times now."

'We've known each other for over five years now, and this finale sequence was very emotional; we're trying to soak up all of what it's like to be a Bella," notes Rebel Wilson. 'These movies have been so instrumental in our lives and careers, so as we wrap up production we've been crying and hugging a lot."

To say goodbye, the production agreed that the graduation song would be George Michael's iconic 'Freedom! 90." Brooks explains the logic: 'It was complicated, trying to figure out the finale. It had to be a message to the audience, as well as a declaration of where Beca's character has to go. We also had to blend the two with a unifying finish to these Bellas."

'Technically the final song took a lot of effort," says Boyer. 'The final scene, Beca sings George Michael's -Freedom!' and we hear a bit of the song earlier when she's playing on her rig and coming up to do some looping in the penthouse suite. Later, she sings those loops again, and it turns into -Freedom!' As she's singing, it starts with just her voice and it loops and then turns into this big, beautiful extravaganza."

During scouting, the team decided on the location that it wanted to double for the finale, which is this Citadel. 'It's an old, round fortress on a cliff with a good deal of Roman influence," Trish Sie notes. 'They have live shows there, and we thought that would be the perfect place. So we re-created it here. We literally carved the whole thing out of foam to make this stage. We wanted lighting to feel rock-and-roll but also classic and old world. We're in this beautiful, architectural, dreamy, timeless European setting, so we had a special rock-and-roll lighting designer come in and help us."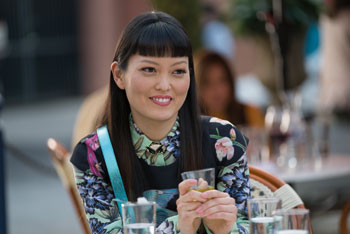 Once the Bellas were out on the stage, they felt all of that behind them. Reflects Trish Sie: 'There are so many people who care about this movie, these characters, and the journey they've all been on. It was so powerful to create this magical scene in which to bring everything to its huge climax. The amount of emotion was raw and true. Even in the rehearsals, the girls could barely go through the scene without crying. They left it all on the floor that night; everyone in the room could feel it."

Max Handelman reflects on why this series speaks to so many: 'Pitch Perfect works in many ways, but it works best when it's the perfect intersection of absurdity meets awesomeness. What is always funny in this world is how self-serious all these people are. But audiences realise they're incredibly talented, and that they believe in themselves. These characters come together to create a sound that is impressive, and very satisfying, even if how they get there is often ridiculous, and absurd."

Trish Sie appreciates that these characters have found a way to walk the line between absurd, larger-than-life eccentric kookiness and a fundamental grounded realness. 'It's easy to be wacky and over-the-top, and to stick to things that feel familiar. What's hard to do is to balance those two. Pitch Perfect has that ring of truth that you can apply it to your own life. These women go through what we all do"whether it's being a misfit, being in a group of friends figuring out your way after college."

'Audiences will love the action because I worked hard to get it awesome," deadpans Rebel Wilson. 'So I hope they love it and I hope it's surprising because it is a slightly different tone in this movie because we didn't want to just do the same thing. We wanted to go the next level for the fans. I hope they like finding more out about Fat Amy. I also just love the songs in this movie. We're constantly singing them…even when we're not supposed to."

This chapter wrapped, we conclude with a reflection from the producer who helped start it all. 'With this series, we feel like we tapped into something"this flood of female empowerment, not just in Hollywood and in our industry, and in movies, but in the world," says Elizabeth Banks. If that power comes with entertainment for the audience, so much more the better. She ends: 'Plus, singing and dancing and making people laugh is never a bad combination."



Pitch Perfect 3
Release Date: January 1st, 2018
www.pitchperfectmovie.com