The Westival
Cast: Deborah Mailman, Jacqueline McKenzie, Robert Sheehan, Rebecca Breeds, Kate Box, Mahesh Jadu, John Waters, Magda Szubanski
Director: Ben Elton
Genre: Comedy, Romance
Rated: M
Running Time: 102 minutes

Synopsis: From internationally renowned director Ben Elton comes Three Summers, an ensemble comedy that embraces the diversity of modern Australia. At a summer music festival, the feisty lead singer of an Irish folk band (Rebecca Breeds) meets a folk music-hating Theremin player (Robert Sheehan) and sparks literally fly.

Characters surrounding this awkward romance include a fiercely Aussie Morris Dancer (Michael Caton), an indigenous dance troupe, a group of wine-loving empty nesters, a power tripping security guard, a wannabe girl band and some musical asylum seekers. In fact , all manner of stories collide under the meddling eye of community radio super star, Queenie (Magda Szubanski) who welcomes the campers back three summers in a row for a folking good time.

Fusing romance, music and Ben Elton's trademark wit and satirical edge, Three Summers delivers an engaging folk tale of contemporary Australia with the soundtrack and belly laughs for the summer to come. Also starring Deb Mailman, John Waters, Kelton Pell, Jacqueline McKenzie, Peter Rowsthorn, and the Bondi hipsters' Christiaan Van Vuuren and Nick Boshier.

Three Summers
Release Date: November 2nd, 2017


About The Production
The Story Behind The Story

As a storyteller and comedian, Australia (and Western Australia in particular) has greatly shaped Ben Elton's thinking The inspiration for his fictional 'Westival" festival is a small country town music event that happens at the end of April. The Fairbridge Music Festival – now in its 25th year – is a WA institution, and Ben has visited with his family year after year, sometimes with some well known friends in tow. One year even Emma Thompson was spotted alongside him. The picturesque setting presented itself as an ideal canvas for cinematic and comedic storytelling. Something that captures the 'national kaleidoscope ' of contrasting individuals who gather together each year under the same tent in search of music and companionship. Equally, through telling the story over a set time, to observe children growing up, couples breaking up and watch other relationships blossom. Along the way it might reveal something about the heart of the nation. The real festival has a tremendous warmth and happiness that's empowering and positive. Which raises the question: Do we all get along despite our differences or because of those differences.

From The Producers

There are few more recognisable personalities in entertainment than Ben Elton. He likes to tell how he first came to Australia in 1986 on a comedy tour with Rik Mayall when there was a requirement for each overseas performer to be supported by two local performers. So not wanting to be lumbered with four other comics they chose a girl band instead, The Jam Tarts, with bassist Sophie Gare. Sophie subsequently became his wife and he's been grateful to the regulator's ever since! So the connection with Australia and the local music industry is a long and very real one. And we were delighted that Ben chose to turn his trademark comedy of good cheer and social commentary towards an Australian cinema audience, particularly something with a touch of romance at its core. From the moment the script was completed Ben's positive outlook was infectious, attracting a wave of public, private and Government support, along with a dream ensemble cast.

At its heart, Three Summers is a story about inclusion and harmony, and it's been a joy to see those sentiments played out during the making of the film. We hope that sense of goodwill can be shared by everyone who sees it.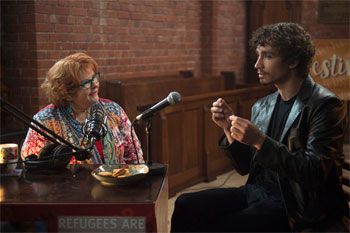 From The Director Ben Elton

The idea for Three Summers came about during one of my family trip to the Fairbridge Folk Festival in WA. I was sitting in the bar tent doing some people watching, there's such a rich tapestry of humanity at these sorts of family music events and so much comedy. People from different walks of life suddenly living in a field together with only sheets of canvas and polyester between them. Everybody's equal in the queue for the portaloos!

It also struck me that while the festival never seemed to change the people attending it surely must. One year's sweet busking kids would be next year's grumpy goth teens. Young lovers would come back as married couples, then maybe divorcees. So it occurred to me that this would be a great structure for a multi story ensemble comedy. Following a group of Festival Folk across three summers. Meeting them for just two days each year and seeing how they changed and what they learned. A comic celebration of our shared humanity warts and all!

A collection of interconnected stories all revolving around a central misfit romance. Probably the most significant of those other stories for me personally is that of the refugee boy, Jafaar. My father was a boy refugee having fled from Nazi Germany to the UK and I'm an immigrant myself, so understand what it's like to be on the outside looking in.

I love that this story also concerns musicians. I married a bass player and live music's always played a big part of my life. I've been around gigs a lot, even doing a bit of roady-ing for my wife in Melbourne pubs in the early 90's! I've also done the books for musicals with Queen and Andrew Lloyd Webber, so a comedy set at a music festival was a pretty good fit for me. I thought of including the Theremin because my brother in law plays it and I always knew it could be very funny on film. Most musicians I know are a bit purist about their art and the mis match romance between a Theremin playing Techno geek and an earthy, rootsy fiddle playing folk chick struck me as a great meeting of opposites. Great for romantic tension!

It was then just a matter of finding the right actors to play them. I cast Rebecca Breeds as Keevey very early in the process. She was exactly the type of person I had in mind when I wrote the part, honest, natural and with a wicked sense of humour. From her first audition I absolutely knew I didn't need to look any further. Casting Roland took a bit longer. Finding someone who could channel an irritatingly purist geekiness whilst still playing a romantic lead was a tough combination. Roland is the one non Aussie character in the movie and I originally made the character English like me. In fact Robert Sheehan auditioned with a brilliant English accent and I cast him on that. But as we talked more about the roll it just seemed obvious to make use of his natural Irish brogue. Not least because his genuine Irishness gave me a great foil for Keevey's crowd pleasing Aussie 'Irish" folk band. A lovely extra comic element to add to their story. It's wonderful when working with great actors inspires the script.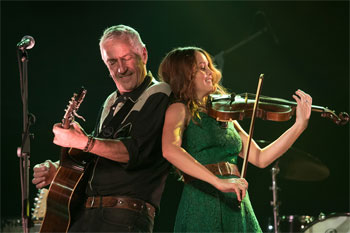 And as for the rest of the cast! Well how lucky was I? Great comic acting is about absolute commitment to character. The sillier the line or situation, the more honest the delivery needs to be. With comedy it's got to come from the heart and as writer and director it was sheer joy to work with actors who brought such exuberant naturalism to their characters.

I wrote the parts of Queenie the radio host and Henry the Morris Dancer very much with Magda Szubanski and Michael Caton in mind so you can imagine how I felt when they came on board! As I was with all the members of this steller ensemble. The whole cast was a joy and I can honestly say that from the moment we started shooting it was impossible to imagine anyone else in any of the roles.

John Waters, who plays Keevey's dad Eamon, is also a brilliant singer and musician, and the moment he agreed to do the film I wanted to put a song in for him. It's the only purely musical moment in the film and he does it so movingly. Hard to believe a gale was blowing outside and we almost had to close the production down when the safety officer saw parts of the marquee tent lifting from the wind. Somehow John still made it feel like an intimate room. Rebecca also turned out to be a great singer and had a lot of fun recording her numbers with the band. We only play snippets in the movie but that's her own voice and she even mastered some Irish dance steps for us which isn't easy when you also have to mime some inspired fiddle playing!

Filming in the same location as the festival that inspired the movie was a real privilege and quite unusual. It meant we were able to link true location footage with our fictional narrative. We shot for three days at the actual festival with a small documentary size crew including our Cinematographer Katie Millwright and Production designer Clayton Jauncey. And so when we returned to the location with our actors and full crew a few months later it felt like home. It was a logistical nightmare for Clayton because it meant he had to reverse engineer the design of the festival, but I'm thrilled with the way the documentary footage fits into the film. It really looks like our characters were there. To stage something of that scale would have been impossible with our tight budget and, even if we'd had the resources, it wouldn't have looked half as good.

But none of it would have been possible without the support of the people in and around Mandurah, Pinjarra and Fairbridge itself. All our background artists came from the surrounding region and there were plenty of them! All giving of their time and their passion simply for the love of seeing this story told.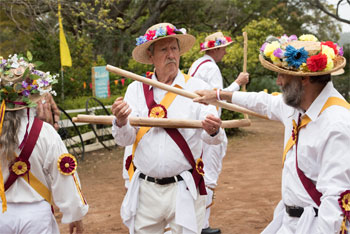 The local indigenous community were also on board from the outset. Since one of the central stories in the film is an Aboriginal one – a clash of dance cultures shall we say! - I couldn't possibly have approached this part of the movie without taking advice and guidance from the Bindjareb community. Local elder Koodah Cornwall gave important cultural feedback from the early draft of the script, along with a wonderfully warm welcome to his traditional land.

On the evening before the first day of the shoot all the cast and crew joined the Bindjareb Middar Dance Group in a Chitty Chitty dance in the smoke of our opening fire ceremony. But getting the fire started in the first place was an hour long test of my inferior bush skills (and all the other white males present), much to the amusement of the surrounding ring of women. A wink and a nod between Kelton Pell and Koodah should have been enough to let us know that all the technique in the world won't compensate for green wood!

Creating a film that celebrates Australian community wouldn't have been complete without including a soundtrack that reflected the rich diversity of local music. My wife made the initial broad selection for me, she has much better taste than I have and a wonderful ear for the contemporary scene. The kids helped too, throwing in suggestions.

One of the most satisfying aspects to the whole editing process was trying out different ideas and fitting the tracks to the stories. It was an absolute labour of love and, in keeping with the spirit of the film, the music community came together and every artist we approached agreed to allow us to use their track.

The Music

Whoever said music was the food of love didn't play the theremin

Originally known as the etherphone, thereminophone[ or termenvox, the theremin, is an electronic musical instrument controlled without physical contact by the thereminist (performer). It is named after its Soviet inventor Leon Theremin who patented the device in 1928.

The instrument's controlling section usually consists of two metal antennas that sense the relative position of the thereminist's hands and control oscillators for frequency with one hand, and amplitude (volume) with the other. The electric signals rom the theremin are amplified and sent to a loudspeaker.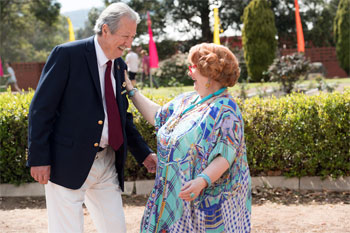 The theremin was used in movie soundtracks such as Spellbound, The Lost Weekend and Bernard Herrmann's The Day The Earth Stood Still. This has led to its association with eerie situations. Theremins are also used in concert music (especially avant-garde and 20th- and 21st-century new music) and in popular music genres such as rock.

Theremins and theremin-like sounds started to be incorporated into popular music from the end of the 1940s and this has continued, with varying popularity, to the present.

The Beach Boys 1966 single Good Vibrations - though it does not technically contain a theremin – is the most frequently cited example of the instrument in pop music. The song actually features a similar-sounding instrument invented by Paul Tanner called a Tannerin . Upon release, the single prompted an unexpected revival in theremins and increased the awareness of analog synthesisers In response to requests by the band, Moog Music began producing their own brand of ribbon instruments which would mimic the sound of a theremin.

Jimmy Page of Led Zeppelin used a variation of the theremin (minus the loop) during performances of Whole Lotta Love. The Rolling Stones also used the instrument on the albums Between the Buttons and Their Satanic Majesties Request.


Three Summers
Release Date: November 2nd, 2017