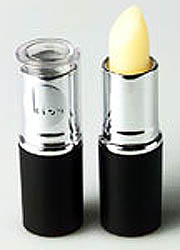 TRANSFORM YOUR MOOD WITH HERBAL LIPBALM FROM KISS MAKEUP NYC

Kiss Makeup NYC recognises that at times we all need a little help to get in the right mood – to relax, to fire-up, to study or to romance our crush. Herbal lipbalm is a beautiful moisturising balm infused with a combination of essential oils to deliver an aromatic boost to our senses.

Perfect on your lips, the translucent balm is invisible and each mood has a delicate fragrance resulting from the enhancing oils.

CHILL OUT – Just can't get to sleep at night? Try Chill Out when you need to take time out. Features LAVENDER oil and a delicate fresh lavender scent.

HYPER – About to go out and you just wan't to sleep? Try Hyper to give you an instant energy lift. Features ROSEMARY oil and a fragrance that smells like Mum's cooking lamb roast.

FOCUS – Trying to cram for exams and your brain seems foggy? Focus features MINT scent and essential oils, which will keep your mind as sharp as a tack.

PASH ON – Ever known that you like him but just can't be bothered? Let GERANIUM put you in the mood with its essential oil and delicate fragrance featured in Pash On Herbal Lipbalm.

Herbal Lipbalm is available from Priceline, Target, Kmart and selected Myer/Grace Bros., Coles Superstores and Big W stores.