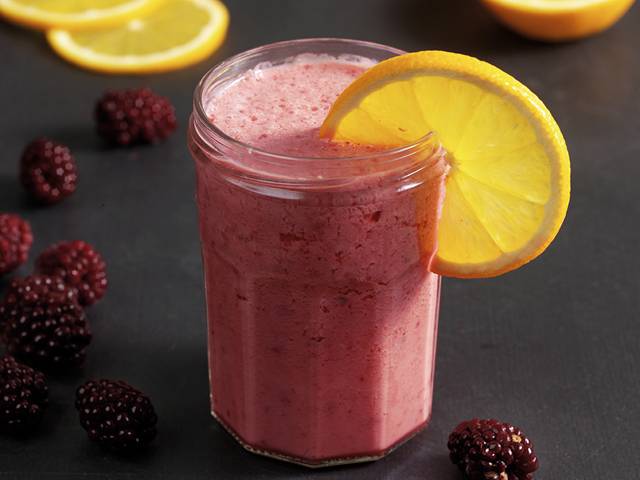 It's easy to get your berry fix with this protein-packed smoothie that will surely get the whole family's approval. Pro tip: try chopping and freezing all your ingredients before blending them up to encourage a frostier texture for the warmer months!

Ingredients
450ml orange juice
200g natural yogurt
One teaspoon vanilla powder
A handful of mixed fresh or frozen berries

Method
Add all the ingredients into to the Beko Vacuum Blender
Blend until smooth
Serve with an orange wedge


An Easy Smoothie Recipes To Beat The Summer Heat!
What is better than a big bowl of fresh, tropical fruits on a warm Summer day? A frosty glass of juicy fruits and vegetables whizzed together for a healthy and nutritious breakfast or snack to beat the heat!

Smoothies are packed with important vitamins and minerals that are essential for keeping our skin and hair strong, which is especially important when 'sun, sand and poolside fun' is Australia's summer motto. But when mixing and smoothies, did you know you can run the risk of losing the fruit and vegetables' nutrients and vitamins due to oxidation during the normal blending process.

That's why leading white goods manufacturer, Beko has got you covered with its new Vacuum Blender that will surely become your Summer sidekick! The Beko Vacuum Blender features innovative vacuum blending technology that keeps ingredients nutrient-rich and gives users perfect mixing results in a few seconds. Put simply, smoothie blends made with the Beko Vacuum Blender stay fresh, smooth and nutrient packed - even overnight!

So, whether you feel like a refreshing Berry Blast, a Delicious Defense Smoothie or a rejuvenating Tropical Smoothie Bowl with Chia Seeds, sip your way through some of Beko's most delicious summer smoothies.