Ena Hadziselimovic Hello Molly Fashion Interview
Just because it's cold outside doesn't mean your wardrobe has to be dull! Who made the rule that you have to wear grey, brown and black in winter? Hello Molly Fashion breaks those rules with collections that will brighten your day and push those grey clouds away. With the latest looks you can choose from sexy, fresh designs and fun flirty pieces to put a spring in your step and a wiggle in your walk.

Online at www.hellomollyfashion.com and now at their new luxurious Sydney showroom you can shop the latest trends in playsuits, party dresses, winter knits, shorts, shoes and so much more. The Hello Molly girl is sassy, sexy, romantic, a free spirit and a trendsetter, with designs that embody femininity, exude confidence and creativity. The collections are affordable without compromising on quality, and with 100 new styles dropping every week there is always something fresh and exciting to check out.

Hello Molly specializes in party dresses, with show stopping styles to wow when you head out on the town. If you love a risqué mini or glamorous maxi there is a daring or demure look for you. Choose from hundreds of designs, sexy body con, lace, sparkles, jaw dropping splits and deep cleavage revealing and plunging necklines.

For the colder months there are jumpsuits, boyfriend style knits, dramatic long line jackets and a great denim mix. As well as the cute shorts, playsuits, slinky tops and dresses that Hello Molly are famous for. Designs that are always on trend, beautifully made and affordable and with free express shipping on all your purchases, you won't break the bank.

Join the Hello Molly fan girls by hash tagging #hellomollyfashion to your social media and join celebrity fans such as models Sarah Ellen Robertson, Renee Somerfield, celebrity surfer Anastasia Ashley and Miss Universe Australia Tegan Martin. You too might even be featured on their website!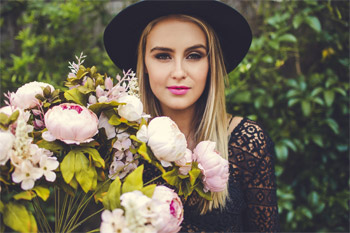 Hello Molly Fashion started with two dreamers and a sketch pad, in their living room. These creative's knew that quality fashion didn't have to be expensive, but it would be up to them to shake things up. So with just a few dollars in their pockets and a twinkle of an idea, Hello Molly Fashion was born. Since hellomollyfashion.com went live in September 2012, the brand has rocketed to dizzying heights. Hello Molly Fashion has expanded from a home-based business into one of the fastest growing online Australian retailers and an international brand with customers across the globe.

The Hello Molly Fashion website is easy to navigate and simple to use. You can shop by item or complete looks. All purchases are sent with free Australia-wide express shipping with no minimum spend. Standard shipping rates are also free worldwide (on orders over $70-$150, depending on the region). You can now also visit their luxurious Sydney Surry Hills, showroom to check out the collections, try before you buy, pick up your order or drop off a return.

So why not put some Hello Molly in your trolley at www.hellomollyfashion.com



Online Retailer Conference & eCommerce Expo Goes Offline to Embrace Everything Retail

Now in its seventh year, Australia's Online Retailer Conference & eCommerce Expo, to be held at Sydney Royal Hall of Industries and Hordern Pavilion, 22- 23 July 2015 sets to embrace Everything Retail.

Hailed as the largest omni- retailing event in the Southern Hemisphere, Online Retailer Conference & eCommerce Expo is the industry's premier showcase for the latest in ecommerce technology, digital marketing and retailing solutions. Beginning with a day of pre-event workshops on 21 July, and then a two day, multi-track conference, the agenda has been designed to help businesses -scale up' and put their customers at the centre of every decisions they make.

With global trends and consumer expectations in the current retail environment changing at rapid speed, customer centricity has been identified as the primary route to success. Online Retailer and eCommerce Expo is where the retail community come together for an improved understanding of the digital ecosystem, help break through the noise and outperform competitors. From online to in-store, delegates will learn what drives customers and work towards creating a personalised and optimised omni-channel experience to drive improved processes and encourage multichannel thinking.

Featuring more than 95 expert speakers and 5 international specialists, Online Retailer and eCommerce Expo has -managed to attract an esteemed line up of retail specialists from hugely successful brands like: Gilt Groupe, Bonobos, Bookworld and Jeanswest who are willing to share secrets of their success to help businesses embrace Everything Retail,' says Event Director Alice Kuepper. Designed for pure players, omni-channel retailers, start-ups and established businesses, the event is a fixture in the diary of industry leaders.

Following on from the success of 2014, Online Retailer and eCommerce Expo welcomes back The FUTURE STORE, a ground-breaking industry collaboration where visitors will experience the convergence of offline and online shopping coming to life!



Interview with Ena Hadziselimovic
Ena Hadziselimovic was only 23 when she co-founded Hello Molly Fashion in 2012. With absolutely zero business experience, she and her partner managed to set their brand apart amidst the highly saturated market of online women's fashion retailers. Committed to offering a huge variety of quality fashion trends at price points that don't break the bank, they've turned the brand into an industry leader of affordable party-ready styles. These days, Hello Molly Fashion is one of Australia's fastest growing businesses, having experienced an impressive $5mill turnover in the 2014 calendar year and showing absolutely no signs of slowing down.


Question: What is Hello Molly Fashion?

Ena Hadziselimovic: Hello Molly Fashion is an Australian based online style destination, an e-boutique selling fun, fast women's fashion. Collections of the latest trends that embody femininity, confidence and creativity, yet are still affordable. We have countless styles of sassy playsuits, cute shorts, body con dresses and tops and we specialize in party dresses. We drop 100 new pieces every week, so there is always something fresh and exciting on the site.


Question: What inspired the creation of Hello Molly Fashion?

Ena Hadziselimovic: Hello Molly Fashion started with two dreamers, myself and my best friend, in our living room. We were big fans of online shopping and noticed a gap in the market. Our concept was to build a website to sell quality and affordable fashions that were fun, flirty and sexy. We were fresh out of university and we poured all our meager savings into the business. Since hellomollyfashion.com went live in September 2012, the business has grown far beyond our expectations. Hello Molly has expanded from a home-based business into one of the fastest growing online Australian retailers and an international brand with customers across the globe. We have a just opened a 500sqm showroom and office space in Surry Hills and we get orders from all over the world.


Question: What's a typical day like for you at Hello Molly Fashion?

Ena Hadziselimovic: I normally get into our beautiful new Surry Hills office and showroom at 8.30am after a workout and breakfast. Firstly, I check in with all the warehouse and office staff. Then I go through all my emails that have come in overnight and reply to each one personally. I go over the previous day's sales figures and look at which styles are selling well and which ones aren't. We get 100 new styles every week which all have to be styled and photographed, so I try to stay across all the new pieces.

Although my role is mainly management, I am not shy about getting into the thick of it though. We have built this business from scratch and when we started we worked every role. So I never think twice about getting into the warehouse picking and packing orders and helping the customer service team with any issues. It's really important to me to be on the same level. The management don't have separate offices. We all sit in next to each other in an open plan space. We are a team and I always value their opinions and appreciate the unique skills they bring to the business.


Question: Can you talk about how you use social media to promote Hello Molly Fashion?

Ena Hadziselimovic: We didn't have social media strategy when we started Hello Molly Fashion, we just didn't think like that. Social media is just part of our generation and we use it daily. So we just started promoting the new collections on social media and reposting our customers selfies in their latest Hello Molly purchases. It sort of grew organically from there and our customers are part of our online community. We have hundreds of thousands of fans whom we love featuring in our gallery in their Hello Molly outfits.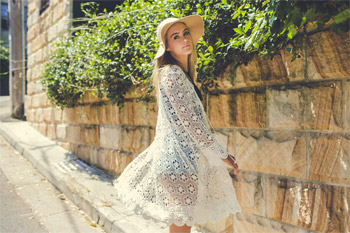 Question: Why is it important for you to work with 'fashion trends at price points that don't break the bank"?

Ena Hadziselimovic: Everyone would love to own the latest designer labels, but most of us just don't have the budget for it. With Hello Molly Fashion you can buy a really sexy outfit, have it delivered for free the next day and look stunning for under $100. We cater for girls like ourselves, girls who love fashion, want to look hot but want to have some money left over to actually go out in their new outfit!


Question: How do you choose which clothes to sell on Hello Molly Fashion?

Ena Hadziselimovic: We launch 100 new pieces on the website every week and we basically pick the pieces that we love. Over the last two years we have learnt from trial and error, so we have a really good insight into what works and what doesn't. We analyise what sells well, styles that work, as well as trends in colours and styles. We still get surprises though, when a style that we really like just flops or a piece that we were unsure of sells out instantly!


Question: How does it feel to be speaking at the Online Retailer and Ecommerce Conference Expo?

Ena Hadziselimovic: I am really excited to be speaking at the Online Retailer and Ecommerce Conference Expo in July. It is going to be a great opportunity to learn about new industry trends and network with some of the biggest players in the Australian Retail industry.


Question: What advice do you have to outperform competitors?

Ena Hadziselimovic: Work hard, commit to what you believe in, and don't underestimate yourself. Find something you love and something that either hasn't been done before or put a new spin on it and just go for it.


Question: What's next for you?

Ena Hadziselimovic: Personally I am recently engaged and I am just enjoying spending time with my wonderful fiancé and my friends. Work wise, even though we have worked so hard on the business and the business's growth has seemed so natural, sometimes I still can't believe I get to do what I love every day and watch the Hello Molly Fashion brand grow. I look forward to doing that for the rest of my life.


Question: What's next for Hello Molly Fashion?

Ena Hadziselimovic: We are focused on making Hello Molly as big as possible by sticking with our current business model, just on an ever-growing scale. We are steadily increasing our overseas market, which is so exciting and something we are looking at growing over the next year. Eventually I'd like a Hello Molly to be a complete lifestyle brand on par with something like Urban Outfitters, with home wears, stationary and more.


Interview by Brooke Hunter