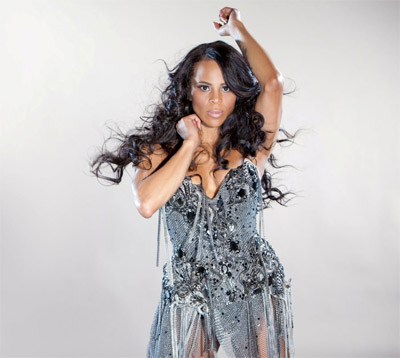 International Dancers Workshops
Get tips from the world's best at the International Dancers Workshops

Choreographers for international superstars Lady Gaga, Nicki Minaj and Tina Turner will mentor the next generation of Australian dancers.

From September, 2013, Australian dancers will be given the ultimate opportunity to come together and learn from the greatest dance talent on earth with International Dancers Workshops Australia.

In a series of two day workshops held on selected dates from September 29th to October 27th in Perth, Melbourne, Sydney, Brisbane, Cairns, Adelaide and Canberra, budding performers will learn from three of the most acclaimed choreographers in the world; Laurieann Gibson, David Scott and Gil Duldulao.

While they may not be household names these accomplished dancers have choreographed tours for artists including Beyoncé, Lady Gaga and Katy Perry. Between them they have worked on the US versions of So You Think You Can Dance and Dancing with the Stars and have also choreographed Hollywood films such as Honey, Step Up 2, Step Up 3D and You Got Served.

International Dance Workshops Australia offer beginner, intermediate and advanced classes and allow people to choose from a number of different -pass' options suiting all budgets and time schedules.

Booking dates and session times can be found at www.internationaldancersworkshop.com.au

The Choreographers

Since rising to fame as the star of MTV's Making the Band and as Jessica Alba's dance nemesis in movie Honey, Laurieann Gibson has added creative director, VMA-winning choreographer, and Emmy-nominated director to her name.

Gibson is best known for her work with Lady Gaga, Diddy, Nicki Minaj, BIGBANG, Beyoncé, Katy Perry, Alicia Keys, and Michael Jackson.

'I couldn't be more excited to return to grassroots choreography and to discover the talent Australia has to offer - teaching is what David, Gil and I live for" says Gibson.

David Scott, an award-winning hip-hop dance teacher, choreographer and talent developer, gained widespread success from his choreography in movies You Got Served and dance film Step Up 2: The Streets. Scott is also a resident choreographer on So You Think You Can Dance and PULSE dance convention.

On teaming up with Gibson, Scott says,

'Laurieann and I have worked together many times, but we're more stoked than ever to be back in the classroom with some of the rawest talent out there."

Gil Duldulao has not only danced for the likes of Janet Jackson, Madonna, Britney spears, Jennifer Lopez, Prince, Ricky Martin and Tina Turner, but has also choreographed some of the most famous performances of the 2000s such as Tina Turner's -24/7 World Tour' and the legendary 2009 MTV Music Awards tribute to Michael Jackson.

'I remember my days battling it out in workshops with hundreds of other dancers – the camaraderie was incredible and the opportunity to learn second to none. This is what dancing is all about" says Duldulao.
25% of proceeds from International Dancers Workshops go toward the critical services provided by TLC for Kids.