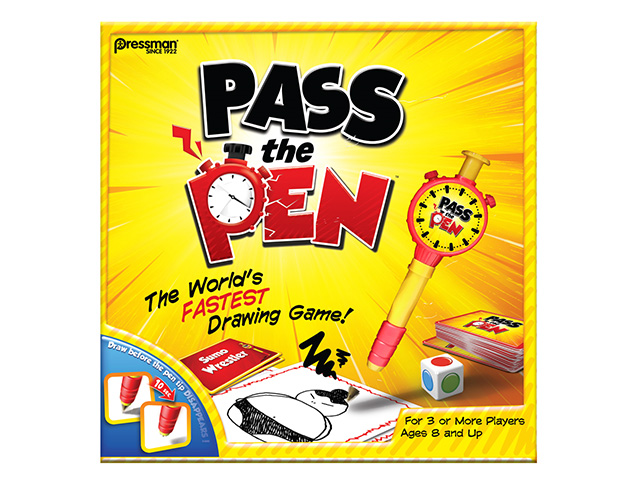 Pass the Pen is the world's fastest drawing game! With the pen tip disappearing as you play, you only have 10 seconds to draw while all the other players guess. Is that a hamburger or a snowman?
Earn points if someone gets it right; if not, you Pass the Pen to the next player, and they pick up where you left off! With over 500 objects to draw, it's fast, fun and guaranteed to draw plenty of laughter from the whole family.
PASS THE PEN
Suitable 3 or more players ages 8+.
RRP $25.00
Available exclusively at Kmart
Review: Old school games are still the best, get interactive with the family again, with this great game. Drawing, scribbling, keep it simple and earn the most points.