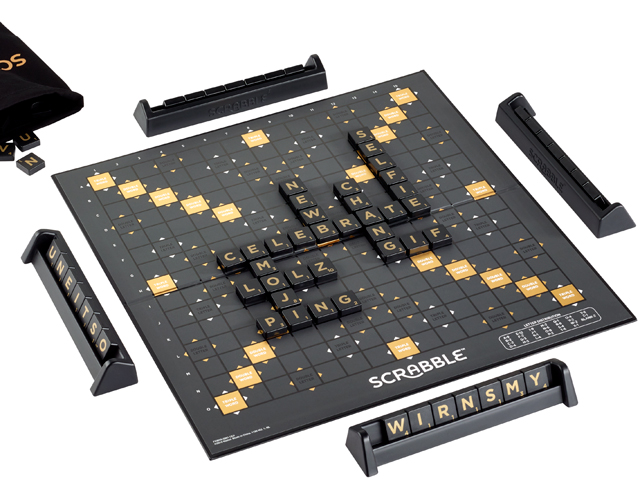 From 'Frisbee' to 'Fitspiration' Scrabble Honours the Evolution of Language on It's 70th Anniversary
There's not many games that have stood the test of time in Australian households, but Scrabble has well and truly cemented its place as a family favourite, holding the title of best-selling and most popular board game in history and this year, celebrating its 70th anniversary.

To celebrate the big 7-0, the classic Scrabble game has been reimagined with a limited-edition pack sleek enough to fit any modern household.

Jacinta Whitehead, Mattel Senior Marketing Manager, says Scrabble has lived in Australian homes for decades, and just as our décor and language evolves, Scrabble has evolved over 70 years to stay as modern and relevant as ever.

"The evolution of Scrabble can not only be seen in the packaging, but in the words added to the official glossary, from new editions 'frisbee' and 'stereo' in the '50s to 'Bitcoin' and 'fitspiration' in 2017," she says.

"Scrabble is continually adapting to modern life and language and we wanted to honour that with this new edition."

The premium new edition features an elegant black game board, black tiles with gold foil-print letters and gold-embossed packaging.

Ms Whitehead says the striking evolution of the game was only fitting to celebrate the constant evolution of its players and their love of language.

"Scrabble is one of those rare games that's enjoyed by people from every generation. Most people can remember playing Scrabble as a child, and whose grandparents didn't have the classic edition in their living room.

"With more than eight games started every second it's clear Scrabble is still just as popular with new generations and it's wonderful to see how the game has changed and been enjoyed over the past 70 years."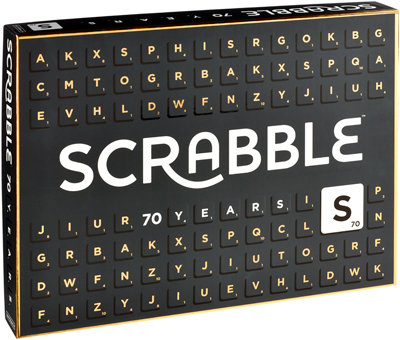 Facts
Scrabble is the best-selling and most popular board game in history with more than eight Scrabble games starting every hour.
There are over 4,000 Scrabble clubs around the world.
The highest score in one game is 1,049 by Phillip Appleby from Lymington in 1989.
Scrabble is used all over the world as a method of teaching English.
Scrabble not only improves intellectual capacity and social skills but is also found to decrease the risk of mental illness, strengthen the immune system and lower blood pressure.

Playing Tips
Brush up on smaller words, up to three letters as these words will significantly boost your score.
Place tiles that create common endings to the left side of your rack to help you visualise news words as you play.
Get more knowledge on words starting with 'Q' and 'Z' as these are the highest scoring tiles.
Look for single letters you can add to existing words, for example 'rash' turns into 'crash'.

The 70th Anniversary limited-edition Scrabble is available this October at Big W and Myer until stocks last and is retailing for $49.99.