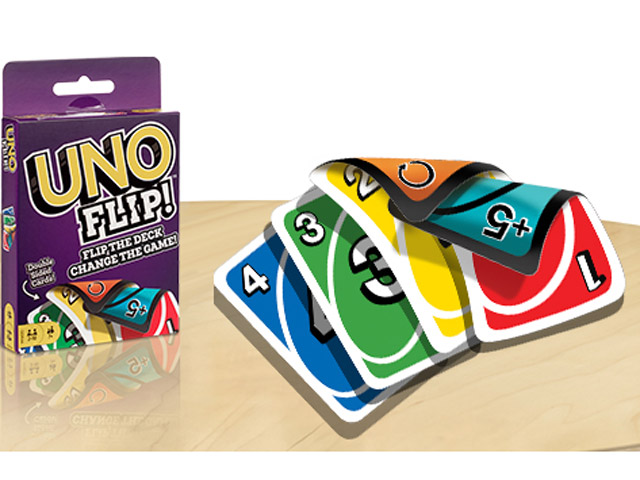 UNO FLIP! is the classic card game you know, now with an exciting new twist!UNO, the world's number one card game, introduces its most competitive version ever - UNO Flip. The game follows the classic UNO game's premise of matching numbers and colours, but now features double-sided cards that when prompted by a Flip card, changes the entire game.

"UNO Flip! is our most competitive deck eer as it literally flips the game with two sides and more extreme cards - not only a first for the brand, but also sure to shake up family game night - we're excited to see the #FlipChallenge take place!" says Jacinta Whitehead, Director of Marketing ANZ.

- The double-sided UNO Flip! deck features a Light and a Dark side
- The Dark side includes never before seen penalty cards, including the first ever, DRAW 5 card.
- Playing a FLIP! card will change the game, giving players unexpected challenges.